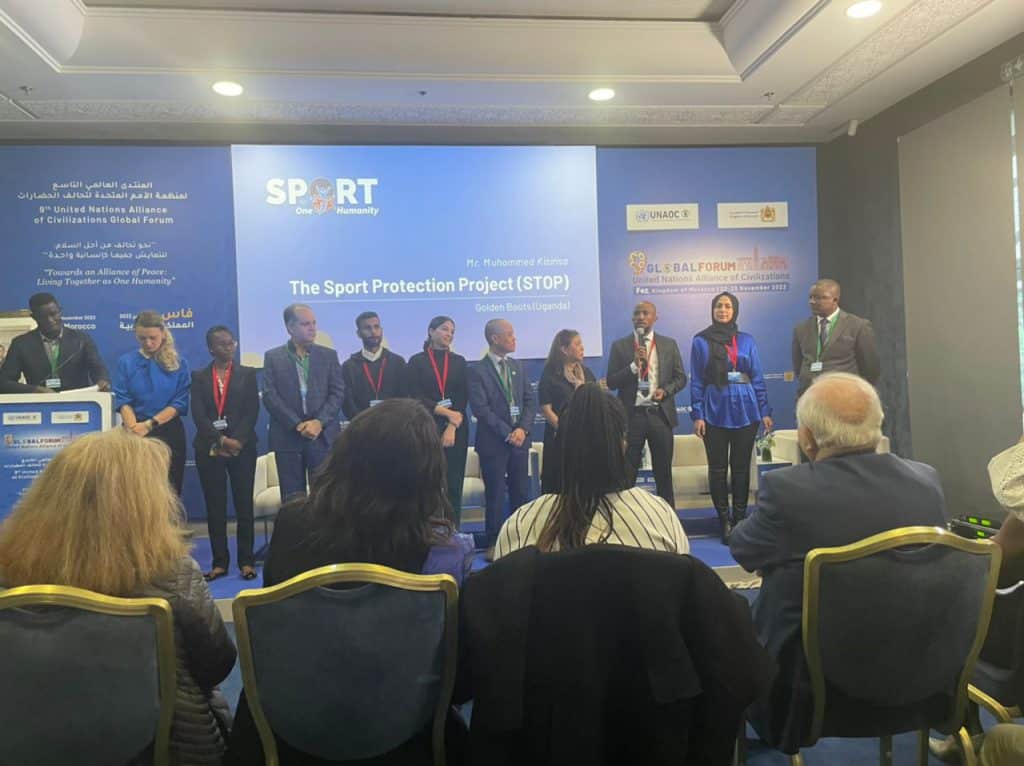 Golden Boots Uganda-GoBU is nonprofit NGO empowering young people to build resilience, secure their future through sport, and become change agents in their communities.
The organization was selected as one of the 10 beneficiaries of the Sport for One Humanity initiative by Turkish Airlines with support from United Nations Alliance of Civilizations (UNAOC).  
As one of the selected applicants, the organization is benefiting from a comprehensive capacity-development training program.

As part of this program, the CEO, Mr. Mo Kisirisa was also invited to participate in a side event celebrating the 'Sport for One Humanity' initiative within the framework of the 9th UNAOC Global Forum in Fez, Morocco on the 22nd and 23rd of November 2022, at the Marriott Jnan Palace Hotel and Euromed University.
During the Global Forum, Mr. Mo, participated in a series of discussions including the Youth Consultation – Policy Recommendations Report on Preventing Violent Extremism through Sport, Working group on "Investing in youth: Building peace through sport", "Sport as a vector for peace and inclusiveness and the UNAOC Youth Forum: "The future they want: an inter-generational dialogue" .
Here is a video done by Ani Zonneveld from Muslims for Progressive Values (MPV):