Masterpeace Walks 2022
Information related to the Coronavirus:
Of course, like everyone else, are we unsure of how the Coronavirus will develop in the coming months. We advise participants to wait with booking their flights. The trip can still be canceled because of Corona even when there are enough participants.
We will continue to monitor the situation and keep you informed of relevant developments of the walks.
Masterpeace Walk Nepal
Masterpeace Walk Georgia
Join the MasterPeace Walk 2022
ENGAGE with self, other and culture
EMPOWER young Nepali, projects and communities
ACTIVATE care for nature and show-up as your true self
We are delighted to invite you to the MasterPeace Nepal Walk 2022.
Join us in discovering genuine Nepal. Going beyond the mnt Everest and the regular tourist areas, we will introduce you to the real Nepal, real people, real culture and real nature.
Join us in MasterPeace's mission to mobilize, inspire and connect
talents for a sustainable future with less conflict. This is a powerful
opportunity to deepen your own life-journey and discover a new chapter in your leadership-journey.
You will engage with Nepal's people and culture. Emerge in the local
life and customs. You will really get to know a group of young Nepali
and be inspired by their hopes for the future. Activate your connection
with nature and have a wonderful experience every morning with
meditation with a breathtaking view'.
This walk is for everybody who likes to walk and talk, share and listen
to stories, dance and eat with locals. We also hope you enjoy some
physical effort and basic camping. You will get to know Nepal in a
completely different way with many unique experiences. The Nepalese
people, culture and nature will be in your hart forever.
Date: 2 - 11 nov 2022 (count with arriving 2 days before and leaving 1 day later)
Area: Dhahding Nepal
More information;
Celine Lustig 06-36209473
Veronique Swinkels 06-51572672 nepalwalk@masterpeace.org
Costs; € 1.850- (excl travel)
Join the Masterpeace Walk 2022
Join us in an unique 10-days experience in Racha area in the north-east part of Georgia. Racha area is rich in beautiful nature and cultural monuments.
You will discover and experience the culture and rituals of Georgia, and as for 6 days you will walk, live and sleep in nature together. You will enjoy the company of a group of about 20 locals and 20 westerners. This journey is a deeper experience in which you will connect, discover and learn from nature, culture and your own personal leadership.
Giorgi Azariashvili and his team ofMasterPeace Georgia will host this event and invite you to join!
Enjoy the company of unique warmhearted people; Walk and talk about life and work in challenging times; Learn about the Georgian traditions, culture and rituals; Discover the work of the local MasterPeace Club; Disconnect from western civilization; Reconnect with nature and yourself; Experience via silence, storytelling, rituals, sharing and reflection; Walk 6 days 80 km in an area of 1200-2500 meter altitude; Enjoy a healthy environment and traditional fresh food; Add value to the local community;
Date: 1-10 June 2022
Area: North East Georgia, Racha area
Costs: €1850,- (excl travel)
Contact details for more information:
The MasterPeace Walk Georgia 2022 is organized and guided by two experienced MasterPeace walkers, Mark and Thea.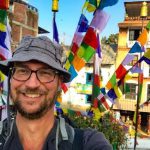 Mark Stienen is a consultant, coach and trainer in daily life. He has participated in the MasterPeace Walk in Kenya and Nepal in 2014 and 2018 respectively.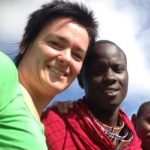 Thea Overgaauw works as an Education Service Center manager at TU Delft. She walked as a participant in the MasterPeace Walk in Kenya in 2014 and then organized this walk in Kenya in 2015 and 2017.
Do you want more information or do you have questions about the MasterPeace Walk in Georgia?
Please do not hesitate to contact Mark (0031 6 82756167) or Thea
(0031 6 83621953).
We would love to hear from you!

Application Form Nepal


Application Form Georgia


Information Initiative Stay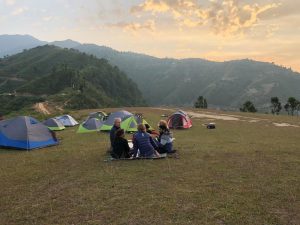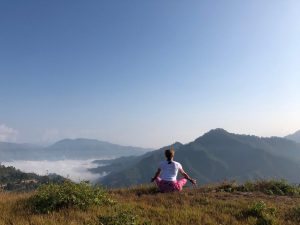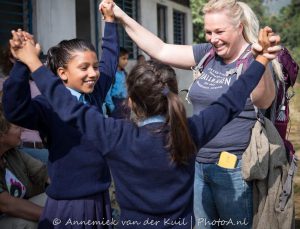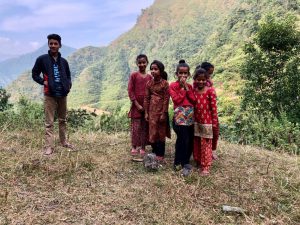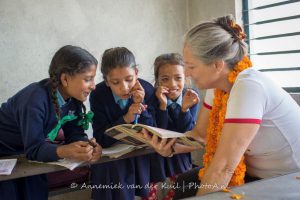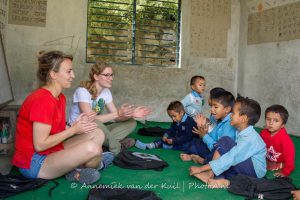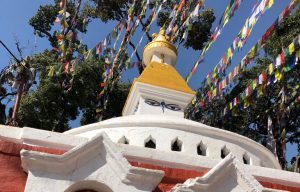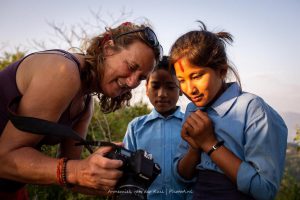 Previous
Next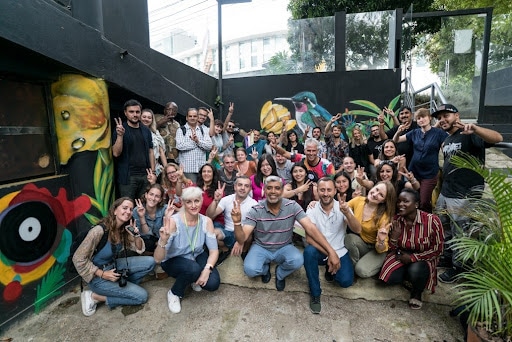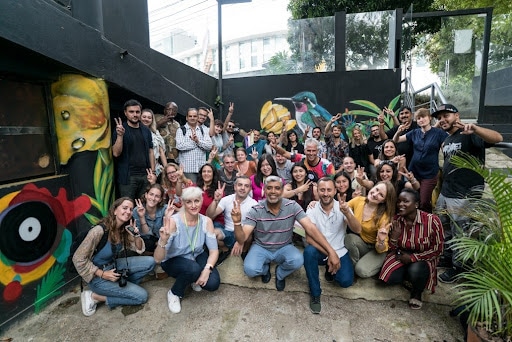 Aida Sammour: The Decade That Forged a Strong Future.
Aida Sammour joined MasterPeace by coincidence, she was attending a wedding and a friend suggested to her to apply for a job in a vibrant new youth organization that was using music and talent to create change, and before she knew it, she had stayed on for seven years witnessing the growth of MasterPeace and club leaders from world over growing from strength to strength.
As the main contact person with all the clubs, she focused on smooth communication, operations and planning, by then, there were about 20 clubs which have now grown to more than 58 clubs spread globally, this was both a challenge and a blessing because every year a new club was popping out from all corners of the world. MasterPeace was later recognized as the fastest growing peace organization in the world by Ban Ki-Moon.
"The historic MasterPeace in concert was a momentous mark in the history of MasterPeace, and we spent a lot of time organizing with other MasterPeace clubs to have tens of similar concerts going on around the world in tandem with the main event in the Netherlands at Ziggo Dome that saw artists from conflict areas share a platform."
"This experience helped me, differentiate between managerial leadership and influential leadership, the later which is more impactful especially when you are working with young people from around the world and artist who don't like bureaucracy and hierarchy, and being at the front line, it was always interesting interacting with different parts of the world at the same time, because one part of the world would be in crisis while the other side of the world would be celebrating at the same time and we have to come up with projects and insights for both or multiple scenarios."
"Seven years later, after working with MasterPeace my sense of multi-culture, the essence of inclusion and diversity made me richer in experience and character, and that is something that I really I'm proud of every time I reflect upon my engagement with MasterPeace."
Some of the key outstanding moments which Aida looks back on include the last boot camp she co-organized in Colombia which turned out to be the biggest and may be one of the most successful one. "Hearing the stories from different young leaders from around the world has always been very special to me, because you witness young people grow as strong leaders who are then able to influence a whole community." Aida shares she is still in contact with many MasterPeace young leaders even after she stopped working at MasterPeace. 
"I'm inspired to see that the movement is going on strong and the clubs are growing, the formula works and the foundation of MasterPeace is built to last. The formula has been tested, proven to work and transformative, and I know that MasterPeace will celebrate twenty, fifty and many more years as it a dynamic organization that is needed in the world."

MasterPeace Flagship concerts that accompanied the Ziggo Dome 2014


Bootcamp in Colombia as Aida mentioned and she is in it

All
Africa
Americas
Asia
Europe
Global
Highlights
My Music Competition
Podcast
Uncategorized