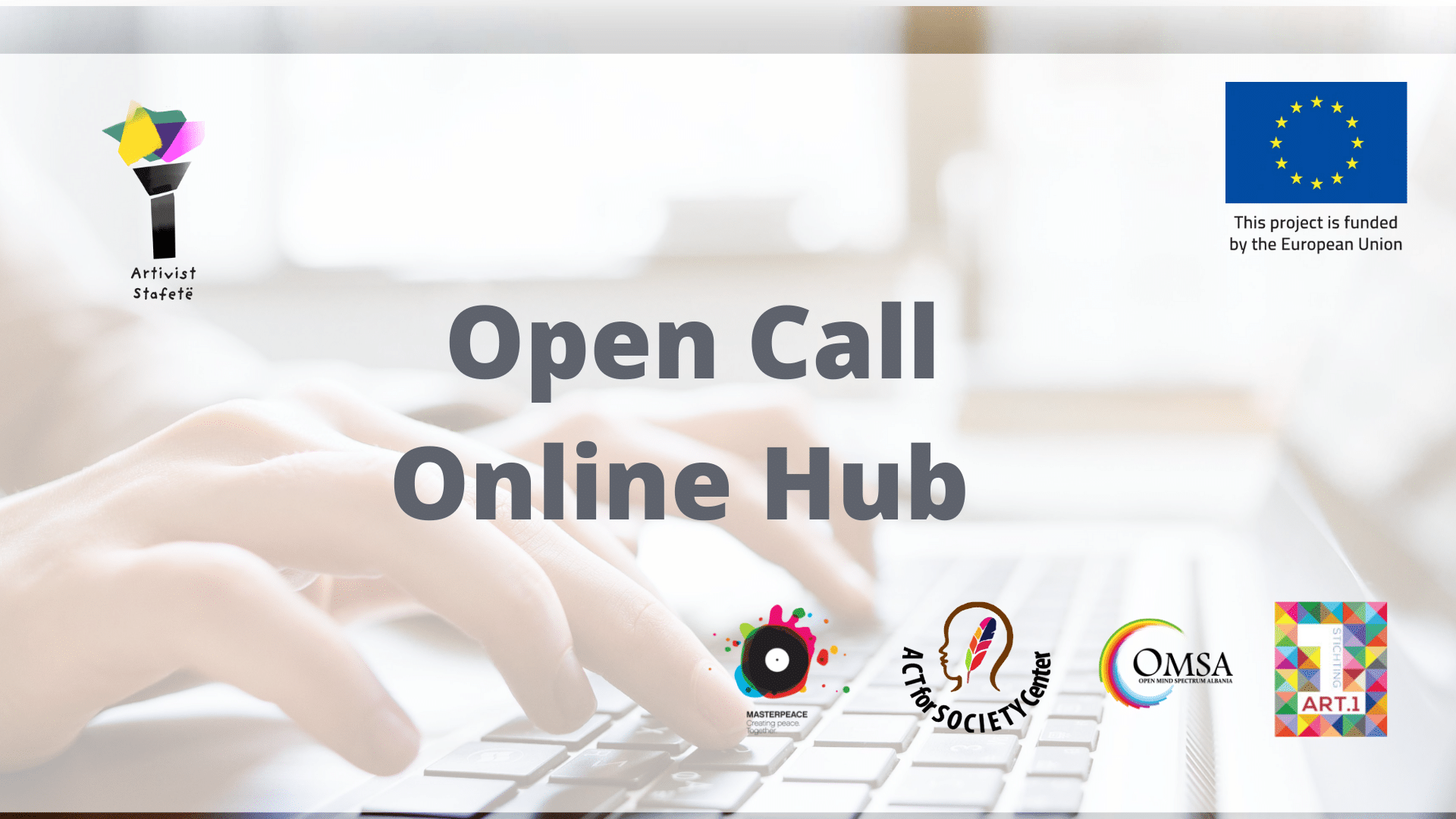 "Artivist Stafëte" is a project funded under the grant for Support to Active Citizenship by the European Commission and is funded by the European Union. The project is implemented locally by Dutch organizations MasterPeace and Stichting art.1, in partnership with Open Mind Spectrum Albania (OMSA) and ACT for SOCIETY Center. This project aims to (i) improve the environment for active citizenship and civic participation by providing civil society sector organizations (CSOs) with tools to grant-marginalized groups and side-lined voices in Albania with instruments to infiltrate the mainstream narrative and democratic dialogue at a local, Albanian and European level.
What is Artivist Stafete ONLINE HUB?
The project will have both an online component as well as a physical component. Part of the latter, is the ONLINE HUB, a multi-disciplinary space in which participants of the training, CSO employees, and the general public can produce, disseminate and interact with the project's creative, intellectual, and dissemination outputs and activities. As such, the ONLINE HUB space is essential to the project's effective execution and successful completion.
The online space is projected as a meeting and mingling space for actors from the civil society sector, activists, artists, and the general public. All participating organizations connect through the online creative hub platform which enables them to share experiences, bond and work, equipping themselves in soft skill competencies through access to our toolkit with filmmaking and podcast features, as well as key editing software (Adobe Premiere for film, Audacity for podcast and Canva for Walls of Connection). Thus, all participating organizations engage in an online user-friendly platform that functions as both archive as well as forums for the project. The realized products (films, podcasts) will be also hosted on the platform, driving traffic to it from diverse dissemination tools. Also, the online hub is open for any individual, activists, artist or CSO in Albania who wishes to partake in it. 
Thematic/ Focus Areas
- Applicants must have experience in hosting interactive trainings on online platform, with experience to make online tools interactive and engaging for users to utilize. 
- Providing online tools on artivism methodologies and interaction for our target group, (some of the tools will be advised by the contracting authority) 
- Ability to attract participants from the target group and potential activities, by creating online communities that are engaging to the target group.
- Part of an interactive network of other CSOs that could be invited for training and activities
The online hub is a website which should function as:
> a virtual place which connects all participants (organisations and individuals); 
> a virtual place which tells our project visually and inspires and connects through stories;
> a digital interactive hosting space for all the produced art works (think of short films, documentary films, podcasts, online photo gallery);
> an online community for all those participating in the project and stakeholders who are interested in the project result;
> online environment where participants can find our training methodologies;
> online environment where storage links to (vimeo / dropbox);
> online environment with links to editing programs and manuals of these programs/
> Providing  a subscription to ICT tools for production of audio and video (Audacity for podcasts, Zoom account, video Editing Tool /Adobe Premiere (Film-editing)), Canva for design) 
> online environment where calls are launched / central information point;
> online environment which connects our offline and online activities; as participants can access different information, live streaming, activities 
> online calendar with project activities   which includes a collective of cultural activities that showcases the project in the city 
Details:
Deadline: 6th of September 2021
Eligibale Application 
The current Call for Proposals seeks to support a consortium of lead applicant of CSO and co-applicant of (private ICT) or (ICT-based organization) OR a 
(partnership between CSO and private or other form of  ICT company) 
OR (CSO that would outsource ICT to a private company as a service provider or any ICT-based organization) including activities on advocacy, citizenship  action as our main core of the project
Budget 
Min. 24 500 EUR
Max 26 550 EUR
How to apply?
To apply, please fill in the application form, which can be found here, and send it by email to
artiviststafetegrants@masterpeace.org
For further information regarding this call, the procedure of application, and criteria of selection, please contact
artiviststafetegrants@masterpeace.org

Extended Guidelines


Annex I Application


Annex II: Budget


Annex III: Logic Framework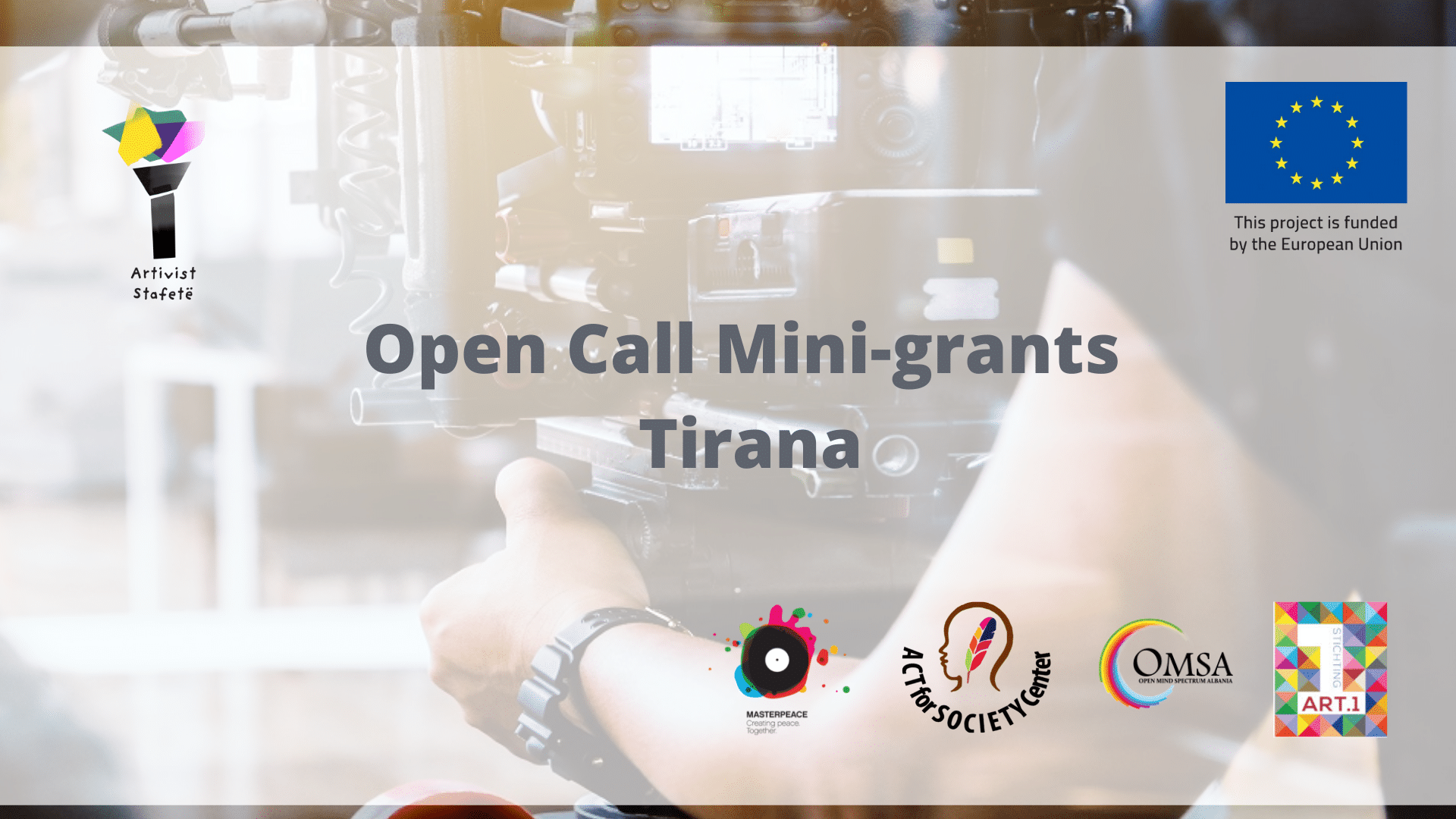 MasterPeace, Stichting art.1, ACT for SOCIETY and OMSA conjointly announce the open call for mini grants for young people, individuals,s and activists in Tirana, as part of the Artivist Stafetë project, funded by the European Delegation in Albania (IPA/2020/421-822). Through the inclusion of the 'mini grants' scheme, we will enable young activists and artists to work on their art advocacy projects and to voice their ideas and stories in a creative way.
What is the call open for:
This open call for Mini-Grants is announced under the Artivist Stafete project that focuses on art and the self expression of youth through film, podcast and storytelling events related to young females and LGBTQ+ youth. Young people, individuals and/or organisations working in the civil society sector are invited  to apply.
We are looking for young filmmakers, artists, activists and those who want to express themselves through artivism. You can apply for the following grants.
Short Film (mini-grant up until € 1500)

Storytelling / Femme Salon Performance (mini-grant up until € 750)

Podcast (up until € 500)
Applicants do not have to have prior experience in working with the LGBTQ+ young people (18-30) women in difficult economic situations, however, they must demonstrate a very strong willingness to start working on LGBTQ+,young people (18-30) and women in difficult economic situations related issues.
The deadline for submission of project proposals is 13h of August 2021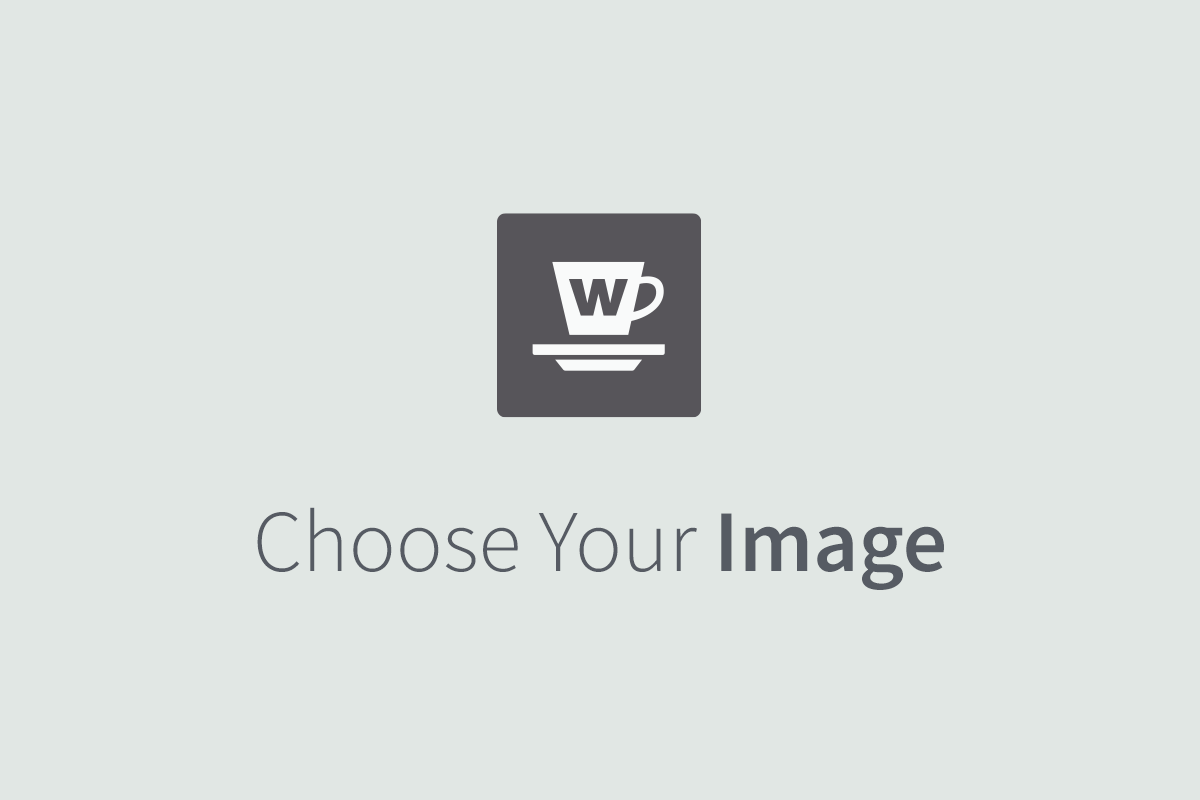 We would love to congratulate Tek Bunkeri as the winner of the Creative Hub and Social Contract Institute (SCI) as the winner of the first cycle - Tirana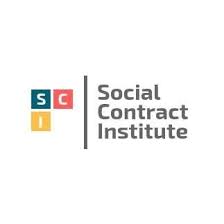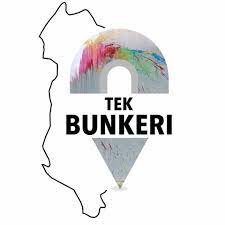 Artists Stafetë project is a project funded under the grant for Support to Active Citizenship by the European Commission and is funded by the European Union awarded to  MasterPeace and Stichting art.1, along with their Albanian partners Open Mind Spectrum Albania (OMSA) and ACT for SOCIETY Center to support CSOs in Albania.
The project is a creative and innovative alliance that empowers Albanian civil society organisations and young people in their path to change and create social awareness on human rights, diversity and gender equality through the arts. Artivist Stafëte aims to make a significant contribution to the understanding of youth of human rights and democratic EU principles, within Albania's EU membership accession.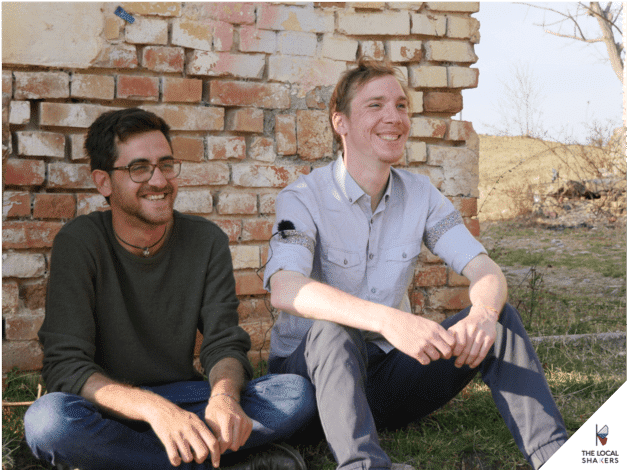 The winner of the Creative Hub space will be working on hosting creative production and showcasing activities for a wide array of local and international audiences. Within the space, local facilitators will work with target audiences on their most urgent democratic and human rights concerns, channeling their outputs through a nation-wide network of CSOs and grassroots active citizenship organizations.
More about Tek Bunkeri, it is an Albanian youth led organization emerging from three years working as a grassroot initiative in the fields of culture, rural development and community empowerment. Following an approach of open knowledge and co-creation Tek Bunkeri transfers best practices into local contexts to innovate solutions for social and cultural change. In Tirana, Tek Bunkeri runs The Vila 3 - a space for cultural and social expression, experimentation and collaboration open to any individual or organization that wants to join.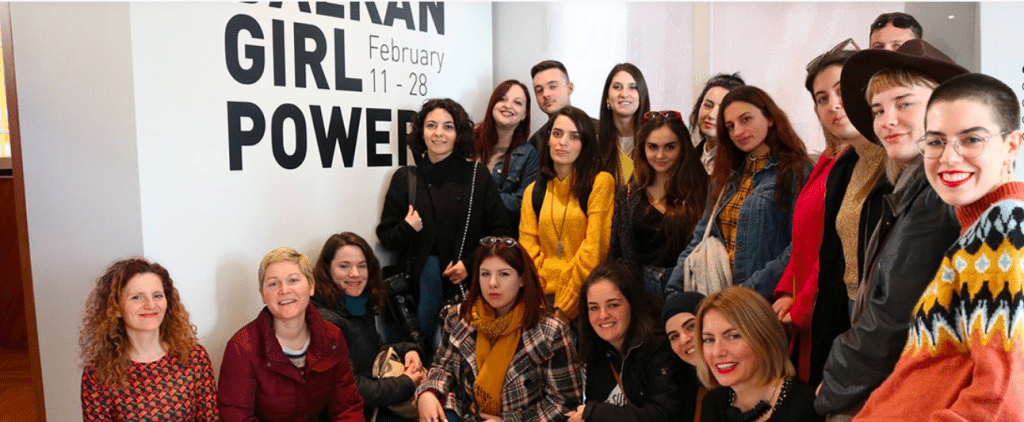 The winner of the first cycle - Tirana which is the first cycle in 9 consecutive cycles project, where the winning consortium works on three division of activities:
1- The cycle will host a series of activities during the duration of three months of the cycle 
2- Creating a safe open space as a temporary (one month) creative hub as a physical space for participants to create their artistic productions.
3- Creating different cultural presentations that showcase the artistic work of participants which includes (Film Festival, Femme Salons (TEDx-styled talks), studio-recording of podcast, Walls of Connection, and hackathons).
In addition Visibility actions, which include campaigning and (social) media presence.
More about SCI, is Social Contract Institute (SCI) is a nonprofit organization registered in Albania, established in July 2015 by a group of experienced Albanian experts and the US-based East West Management Institute (EWMI). SCI contributes to the strengthening of democratic practices and institutions through:1. civic engagement,2. participation in the development and implementation of policies at central and local level,3. promotion of regional cooperation for sustainable development based on fairness and equal opportunities. SCI is committed to gender equality and social support and pays special attention to the engagement of young people, women and girls. SCI ensures that these elements are always part of its policy and initiatives.
All
Africa
Americas
Asia
Europe
Global
Highlights
My Music Competition
Uncategorized