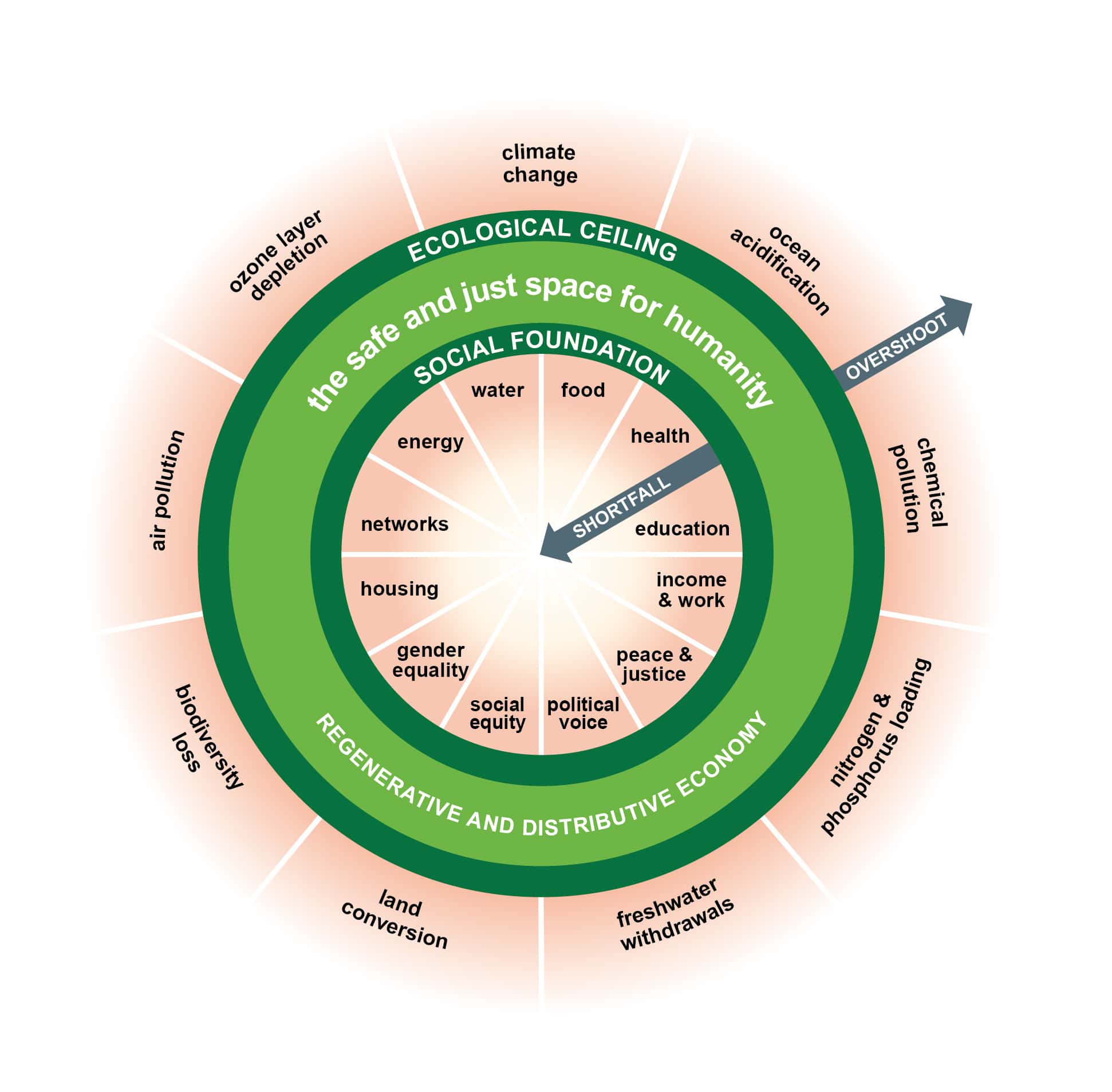 Written by Aart Bos
MasterPeace Leadership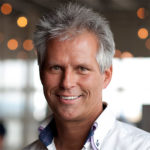 This decade presents us unprecedented challenges. In the vision of MasterPeace Peace does not mean the absence of war, but the presence of equality (income, gender, background, religions) , freedom of speech and democratic values. COVID puts the spotlights exactly on the weaknesses in our global and local systems. We recognize an increase in polarization, nationalism and extremism.
Our answer is that we believe there are 7 billion talents and not 7 billion issues. We believe in abundance and not in scarcity. We believe in trust and not in fear-driven ideas. We believe in ACT as in "doing" and as in Artist Create Together. The power of creativity and even I am an artist to create my own future and that of my children and grandchildren.
The strategy of MasterPeace is to fuel value-driven co-creation. To put all our commitment to growing our social impact by co-creating with like-minded networks as fluid coalitions.
We are putting this ambition into practice. One example:
On the 21 st of September, we organized a global Youth Assemble in co-creating with our great friends
Young change-makers of MasterPeace with all together youngsters from 100 cities had a dialogue in the context of the Doughnut economy framework on how a sustainable future can be achieved.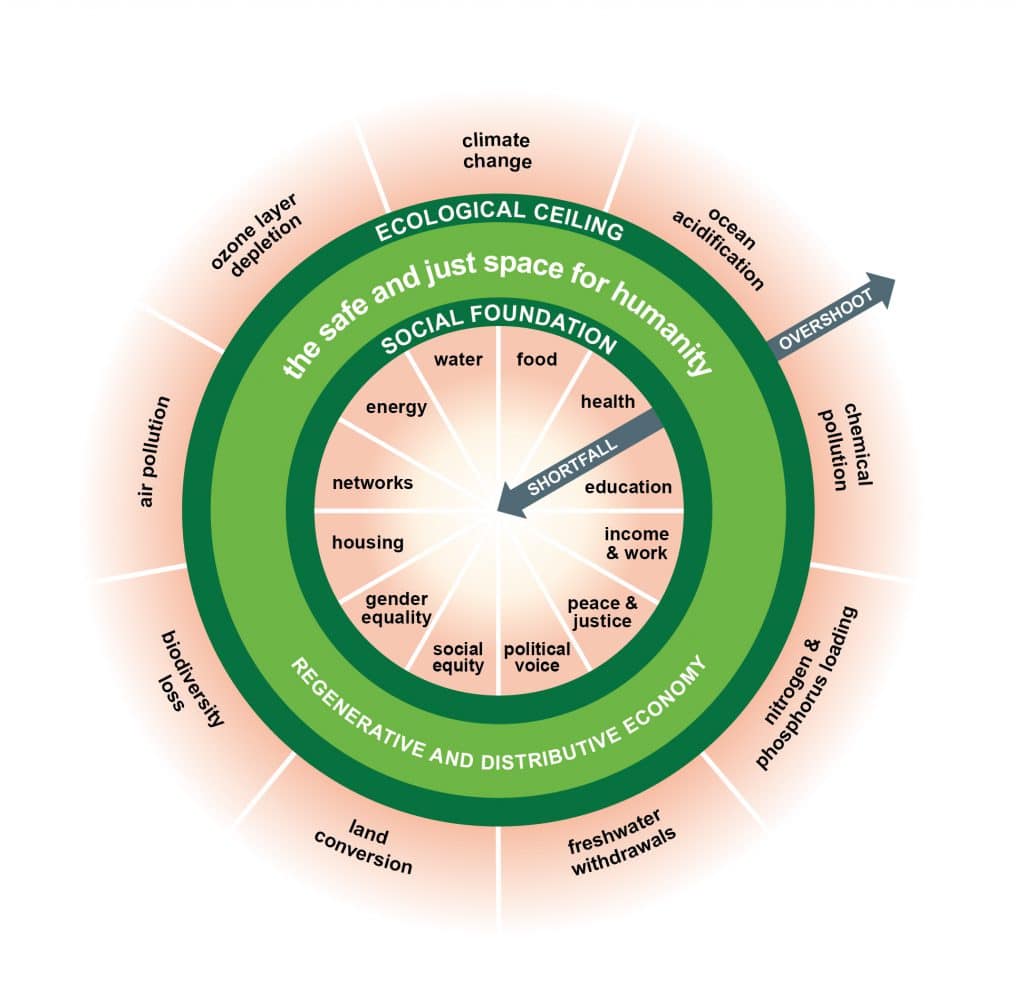 In 4 time zones from sunrise to sunset they shared ideas and showed that their Future is NOW!
The epicenter of the event was YOUTH ISLAND – a former sea fortress located a short sailing trip from the UN-City in Copenhagen. Since the fortress was handed over to the Danish Scouts five years ago, it has been transformed into a unique gathering place for young people from all over the world.
After harvesting the views and conclusions that emerged during discussions that took place on six different continents, The assembly identified a number of imminent and urgent issues that must be addressed by the World Leaders
On Peace day, September 21, a delegation of youth representatives sailed from Youth Island to the UN City in Copenhagen on a Viking Ship, to hand over the conclusions from the Global Youth Assembly to UNDP Director Camilla Brückner, who promised to forward the conclusions to the General Assembly.
https://www.youtube.com/watch?v=G-FfnxOwVp0
During the Humanity Rising webinar hosted by the Ubiquity University, we handed over a gift to UN representative of 100 cities as the UN celebrated it 75 anniversary.
This birthday card was a gift and a request to have next year 21/9/2021 an intergeneration dialogue on the 10 statements that were generated.
The Global Youth Assembly will reconvene on Peace day 2021 in response to the UN 75 Declaration and seek to engage with the UN and the World Leaders to ensure that Youth's voice is heard.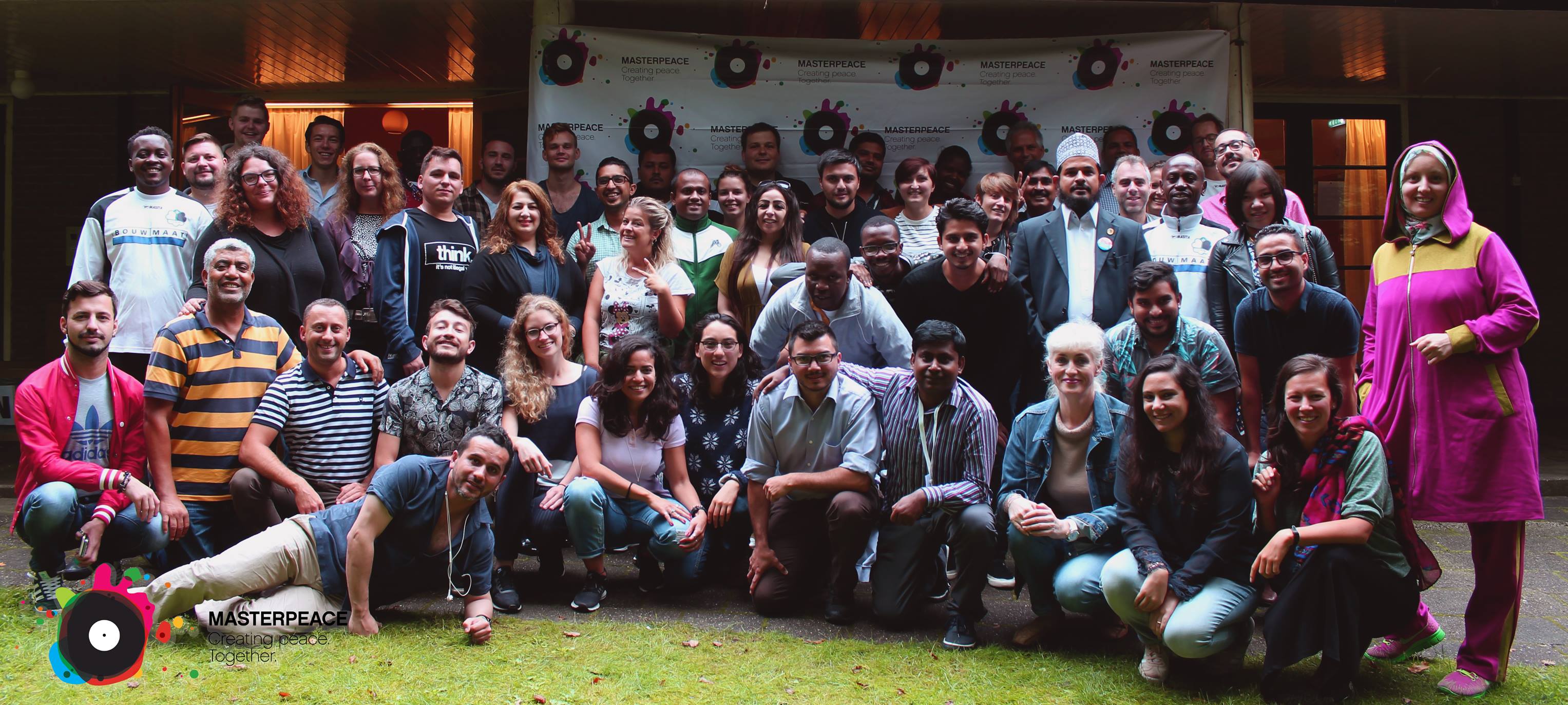 Do you want to inspire and support change-makers in 40 countries?

Are you passionate to grow your personal leadership and create social impact?

Are you authentically interested in people and their talents?

Are you qualified to create innovative concepts and identify funding opportunities?

Are you experienced in project management, coordination and implementation? 
You will join a team that is busy with: 
Working closely with MasterPeace club teams to meet project goals, adhering to their responsibilities 

Support on creating concepts and campaigns to inspire talents all over the world.

Coordinating regional exchanges with your focus on Asia, with an bird view on other parts of the world. 

Support in growing to the next level of creating and facilitating partnership globally with finding unconventional ways to connect

Work creatively and analytically in a problem-solving environment demonstrating teamwork, innovation and entrepreneurship

Facilitate best practice sharing between the organization and local clubs, and amongst the clubs themselves. Monitor clubs performance and complete performance reviews, and report on it.
This is your chance to help MasterPeace grow in impact all over the world!
We are looking for:
A great mind with an academic level of thinking, a minimum of 5 years of working experience in a global context and based in The Netherlands;

Entrepreneurial skills and spirit, which requires a very long-term commitment, constant listening and adjusting, and realistic how-to thinking, and passion for seeing ideas come to life;

A track record of creating new ideas, bringing them into action and creating systemic change in a given field, with the ability to lead, motivate and co-create with diverse teams/contexts and backgrounds;

A tech-savvy colleague with an eye for new trends, technologies, tools, and innovations

Experienced program manager capable of strategic thinking, and reviewing the actions on the ground with the transformation model of our organization.
Please mail to Info@masterpeace.org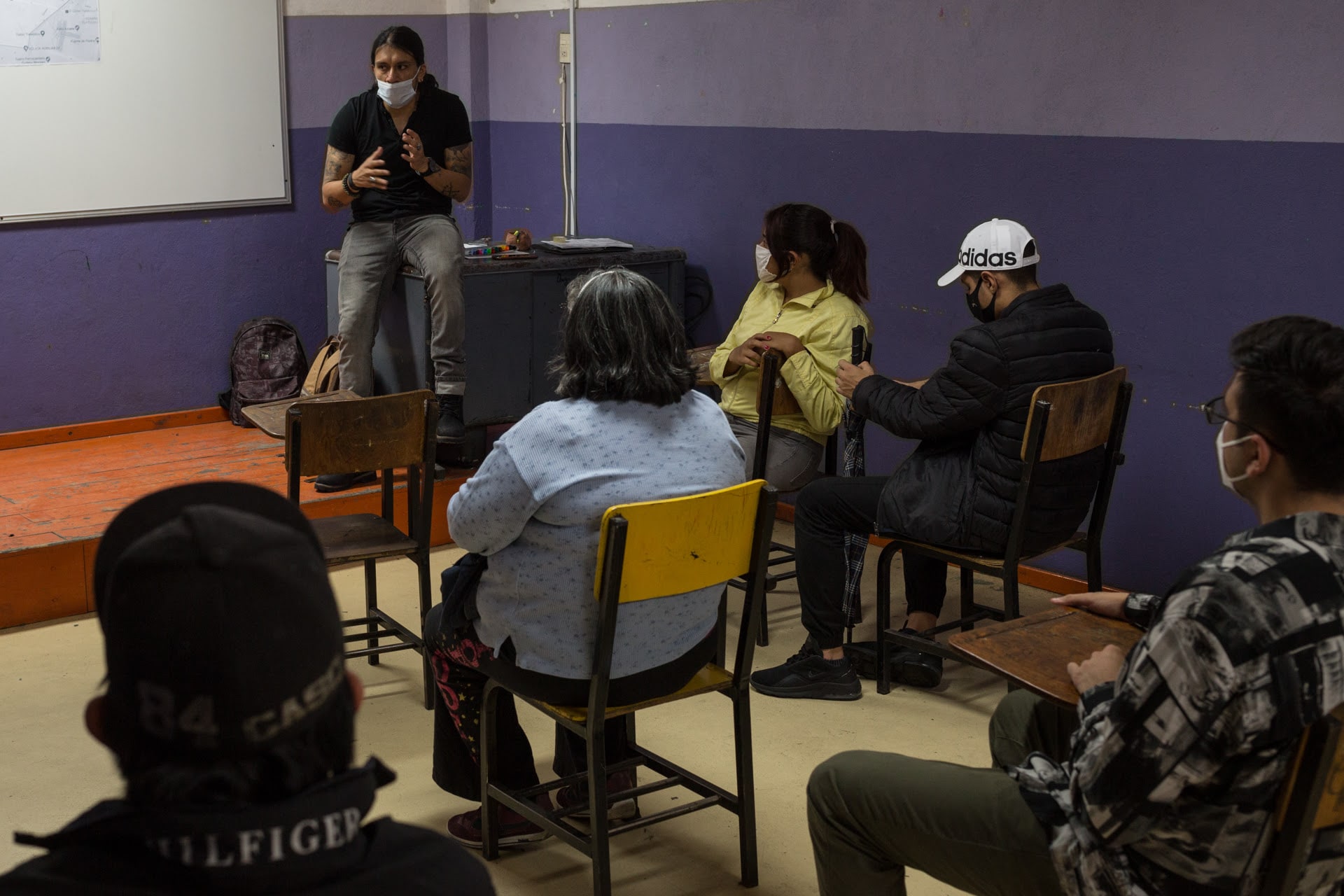 Herman Miller Cares supports the Peace Neighborhoods program in Mexico


For more than 60 years, Herman Miller firmly believes that design-driven problem solving is a practice, a philosophy and a way by which the world can be improved. This philosophy comes from its founder, D.J. de Pree who encouraged his workers to be good citizens, in harmony with nature and the community.
In that sense, the leading company in innovation and design trends reaffirms its commitment this year by joining forces with the international non-profit organization MasterPeace. It is through the Peace Neighborhood program in Mexico-City, that both organizations aim to support 100 youngsters-at-risk from the Atlampa neighborhood, where they seek to help them acquire digital, social-emotional and productive skills that respond to the current context, and in this way provide tools for the peaceful resolution of conflicts. Peace Neighborhoods aims to contribute to violence prevention and reduction, involving young people at risk in community training, artistic expression and Culture of Peace processes, in alliance with actors from the creative industries in Mexico-City.
"We are very grateful to Herman Miller Cares because with their contribution we have been able to continue our work in the Atlampa neighborhood and thus expand our positive impact among young people. We are excited to collaborate with a company that believes in creativity and design to promote social change "expressed Sofie De Wulf, Director of MasterPeace Mexico.
Mid October the first of three series of workshops started. In collaboration with Radio Nopal, MasterPeace México is realizing a radio and podcast workshop. Radio Nopal is a unique partner in the creative industries in Mexico-City, as they have developed an open source technology, a transmission device called mensajito.mx which allows to create an internet radio station without the use of conventional computers.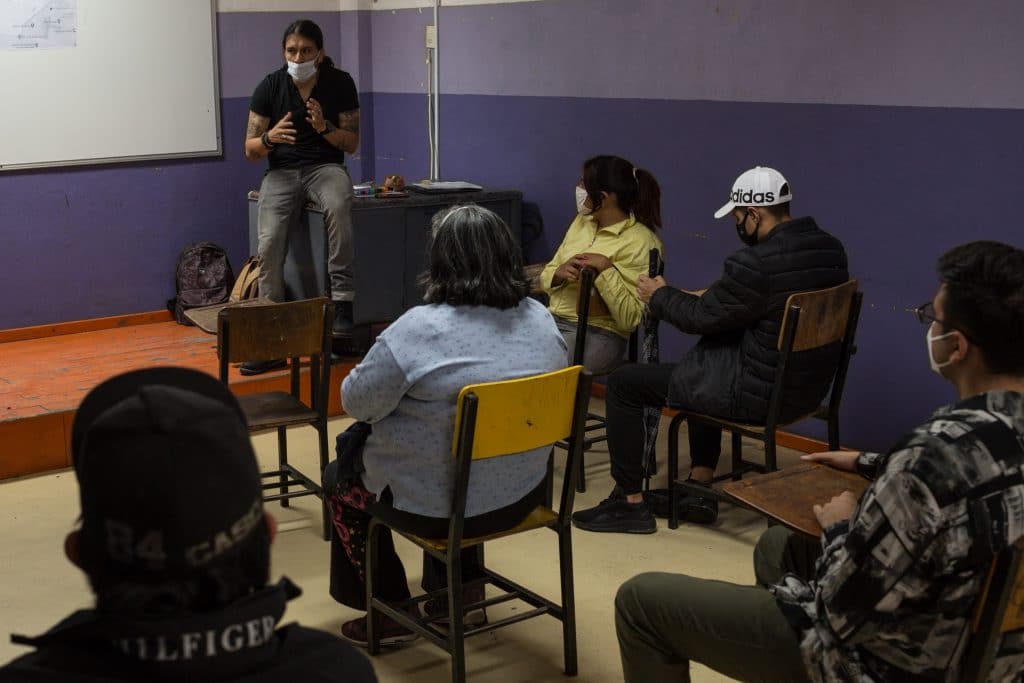 "We are very grateful to Herman Miller Cares as with his support we have been able to give continuity to our work in the Atlampa neighborhood (CDMX) and thus expand our positive impact among a hundred young people in the colony. We feel excited to have the support of a company that believes in creativity and design to drive social change" expressed Sofie De Wulf, Director of MasterPeace Mexico.
With the support of Herman Miller Cares we will work with young people in the Colony Atlampa, a predominantly industrial colony located in the Northeast of the Cuauhtémoc Delegation, for a year starting activities this month of August 2020 until April 2021.
A examination is currently being carried out, through surveys, groups focal points and interviews to learn about the cultural consumption of young people, and conditions of technological accessibility and connectivity. Based on the results the proposal of workshops that combine arts and digital media will be elaborated.
It should be noted that since 2018, MasterPeace Mexico has carried out different interventions with groups of young people and women in Atlampa, through the creation of community murals. All were results of participatory processes and they are part of a cultural corridor that is being created little by little in Las Vías.
Social Impact of MasterPeace Mexico
11750 Young people and adults educated on issues of violence and construction of a Culture of Peace through our campaigns and PeaceTalks
930 Youth and adults trained with peace building tools through workshops
245 Created works of art; murals, photographs, stories, cartoons and concerts.
86 Collaborators with whom we have co-created, carrying out community interventions, workshops of Nonviolent Communication, PeaceTalks, contests and experiences.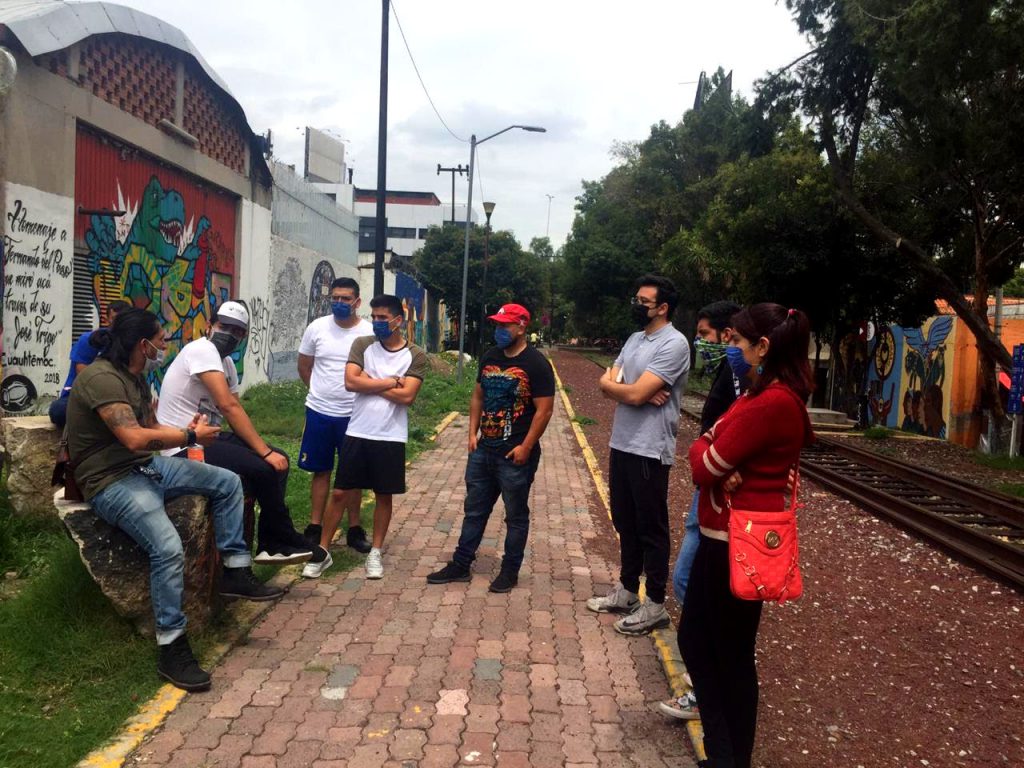 All
Africa
Americas
Asia
Europe
Global
Highlights
My Music Competition
Uncategorized