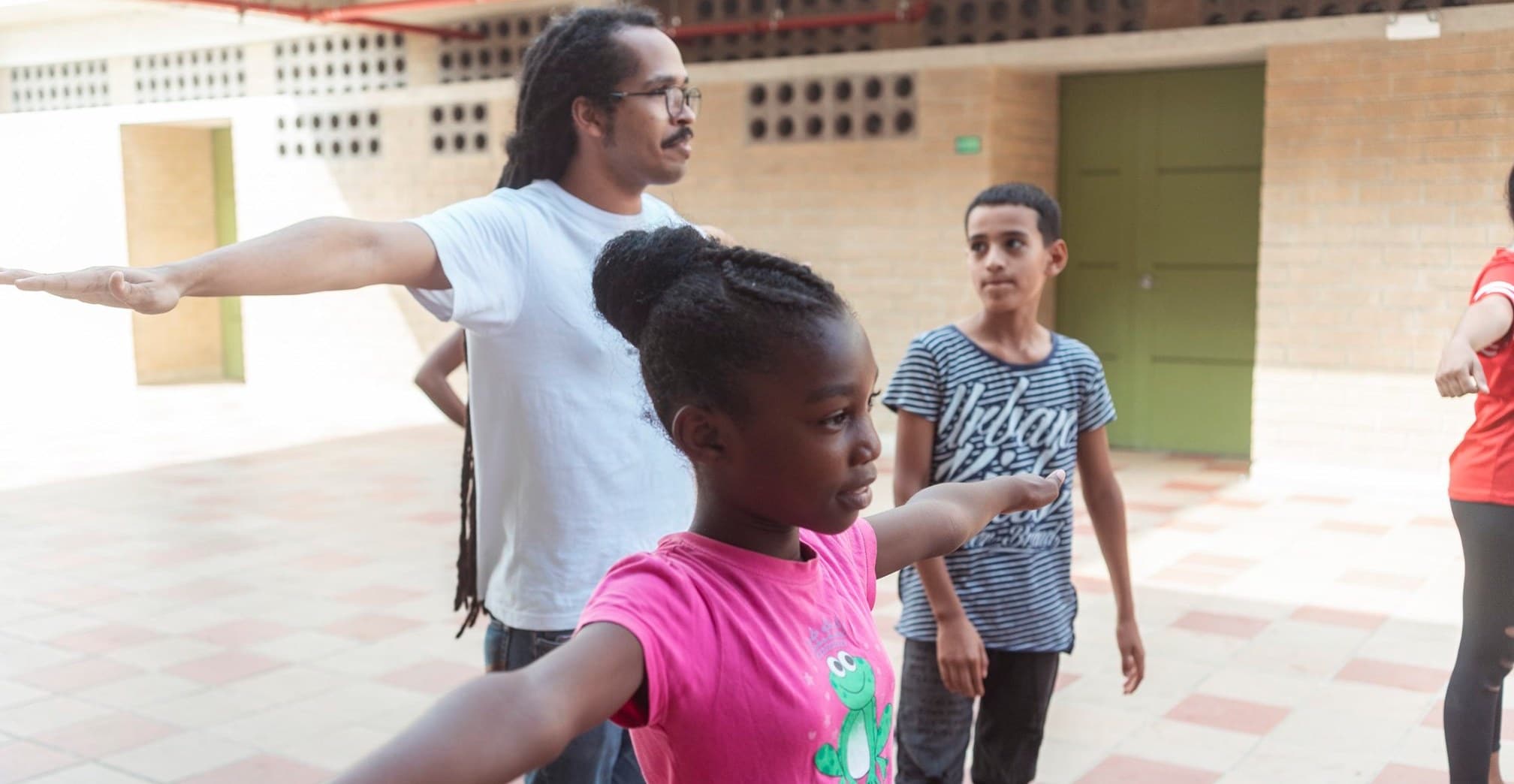 In this series, we feature ARTucation in human rights, "El derecho al derecho" in Cali.
As part of ¡ACTúa! in the four cities in Colombia, Cali is called 'Colombia's deadliest city; according to the International Reporting, which added that "Cali is already Colombia's most violent urban centre, and is expected to receive up to a quarter of all former Farc combatants"
Our team of MasterPeace Cali designed the project is "El derecho al derecho" an art education project on human rights targeting victims, former combatants and vulnerable communities of Cali to heal and learn new skills.
"El derecho al derecho" is based on theatre and music to heal and learn new skills. The aim is to reach out to the victim population and get their attention for the project, as well as arouse their interest in actively participating in the artistic activities created to empower them and seek healing. The project builds on establishing partnerships with the Victims Unit, government entity that provides access to this difficult population group given the conditions of violence and vulnerability to which they have been exposed to date.
El derecho program is part of ¡ACTúa! Which is a series of artistic interventions to empower youth to communicate, transform and heal through art. The project showcases alternative methods to overcome feelings of helplessness, generate dialogue between opposites, and celebrate human diversity through the interconnection between art and peace methodologies.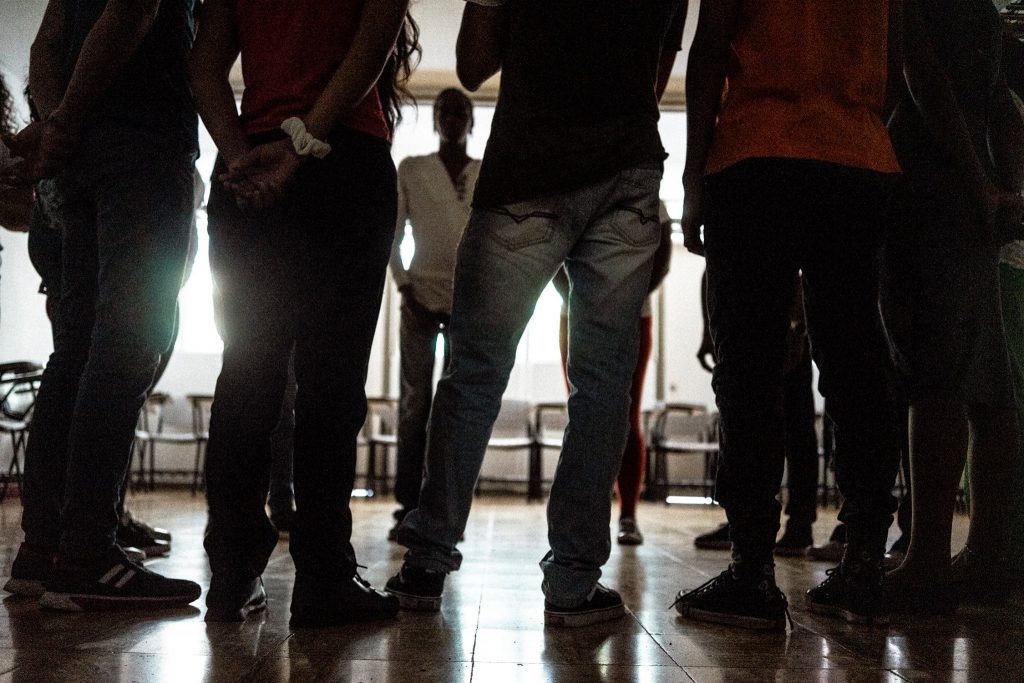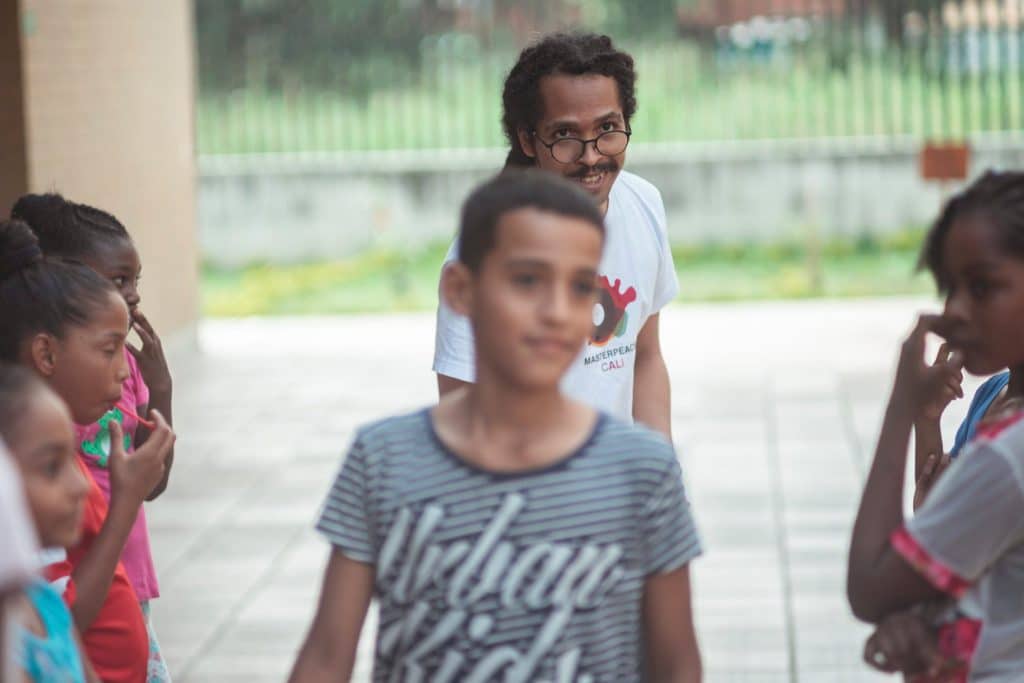 ¡ACTúa! 2.0 will build on the successful methodologies created in the four cities (4PeaceFest by Medellin, Dance4Healing- Bogotá, ARTucation in human rights, "El derecho al derecho"- Cali, Barrios de paz- Peace Neighborhoods- Barranquilla). In the next phase the four cities will implement learnings and methodologies of the other three cities, all in parallel. For this phase the project will grow into sustainability by standardizing processes and empowering other Civil
Society Organizations (CSOs), while focusing on engaging the community (focus on youth) in the peace-process. The rights program started by training young participants on Human Rights Education through theatre as a participative methodology tool
Youngster from Llano Verde neighborhood got to organize their actions by creating a community organization called "Semillero Llano Verde, vive la vida, vive la paz". The project supported them throughout the design of the organization's logo and co-creating together a plan of humanitarian auto-action framed in the defense of their rights.
In addition, the training groups built together actions to raise awareness among their community on the importance of their human and constitutional rights, which resulted in the co-creation of a six-episode radio soap opera uploaded on MasterPeace Cali's Spotify and Soundcloud and a play based on monologues; both works emerged from their life stories.
From the beginning to the end of the project, we worked together with two communities: a group of 70 young victims of the armed conflict and in a situation of vulnerability (gangs, drugs, forced recruitment) between 17 and 30 years old from the Llano Verde neighborhood and a group of 30 young people between 19 and 35 years old ex-combatants who were carrying out an academic strengthening process for the entrance competition to the University of Valle.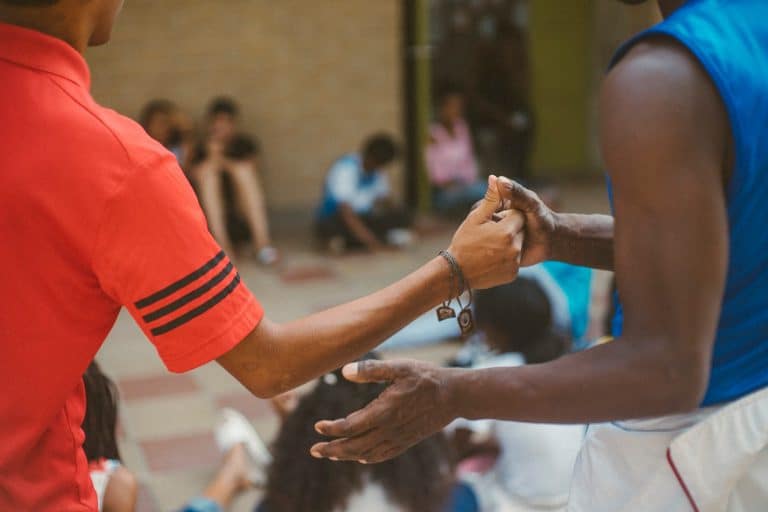 The final performance because of COVID-19 was transformed to a virtual celebration carried on in partnership with Unicatólica university: social leaders, victims of the conflict, sociologists, educators, students and former combatants, that enabled more than 238 participants, however the project also too door-to-door approach, where safely leaders of the project visited some of the participants at home.
The project is very unique in working directly with 'challenging' communities, where some of the  Key lessons include:
1- understanding the complexity of working with vulnerable communities and more if they are former combatants and victims of armed conflict together in a group, in terms of building bonds of trust and empathy within the group and between them and us as an outside organization that breaks into their daily lives.
2- Importance of transparency of the process, the inclusion of participants as co-creators of knowledge, the configuration of a safe space based on art for dialogue and free opinion under parameters of respect, honesty, tolerance and empathy;
3- The support for humanitarian self-action (ranging from petition rights and artistic awareness-raising actions to access to education and work) achieve positive social transformations even in difficult environments in terms of violence, stigma and poverty.
4- Partnerships were fundamental to implementation, such as access to these risk populations, the transition from the in-person to the digital, resurgence of violence and food insecurity due to the crisis caused by the pandemic, such as Universidad del Valle Peace Program, Unicatólica's Observatory of Human Dignity, Unit for Victims, the ARN (Agency for Reintegration and Standardization) and the DANE (National Administrative Department of Statistics).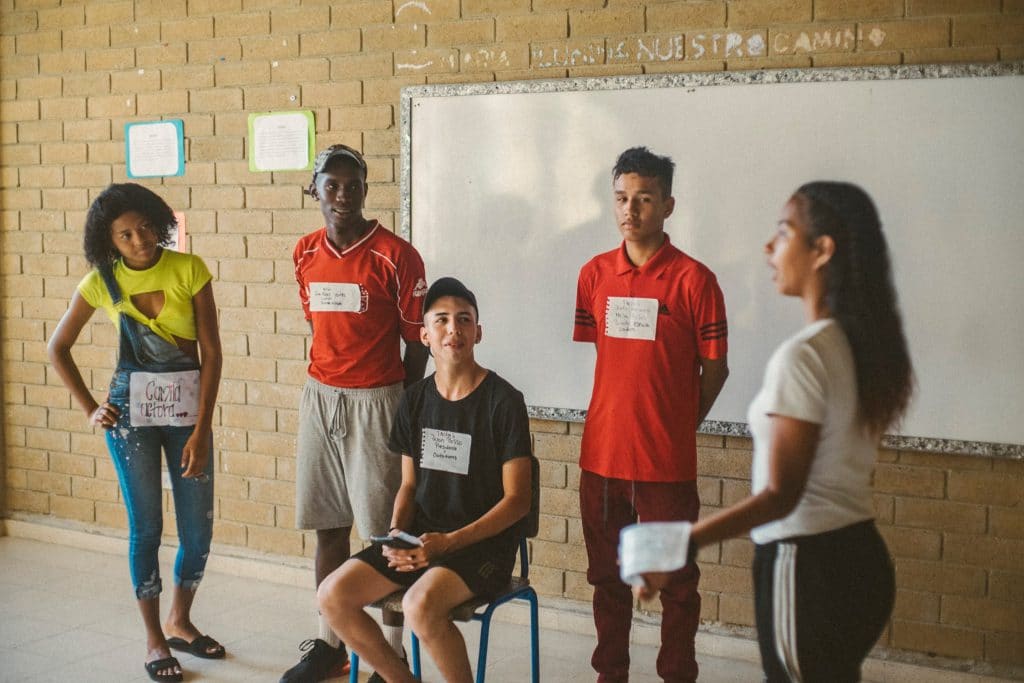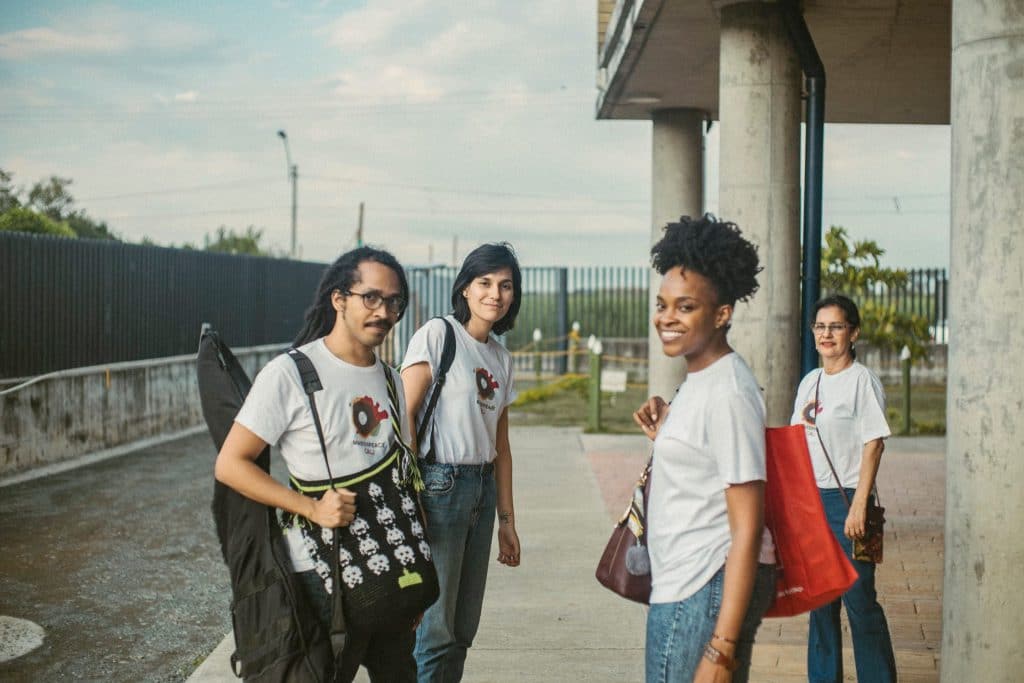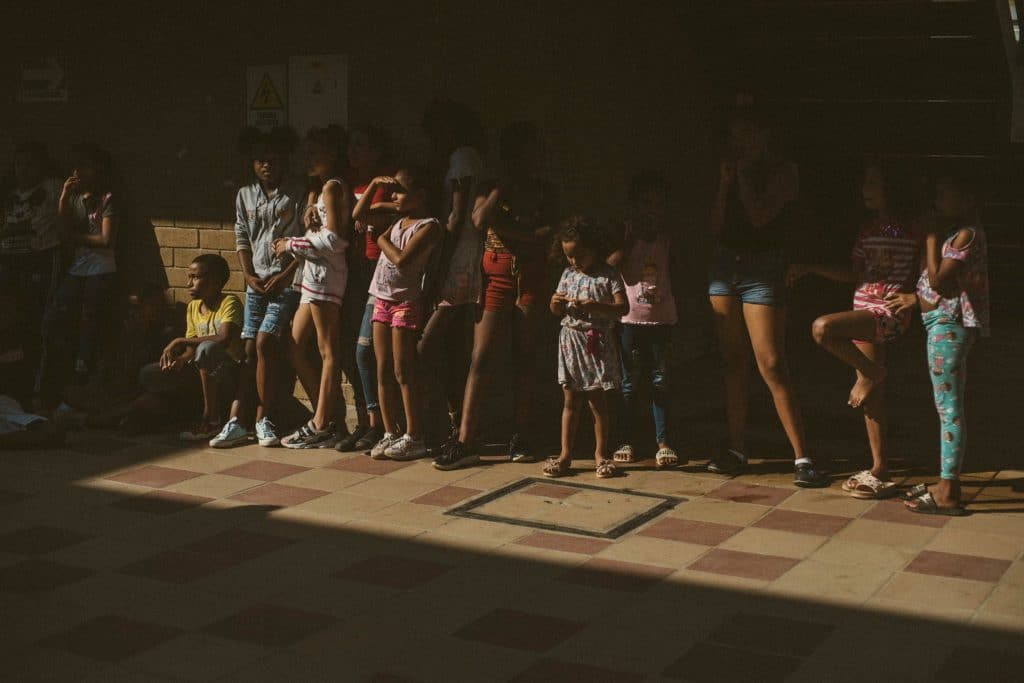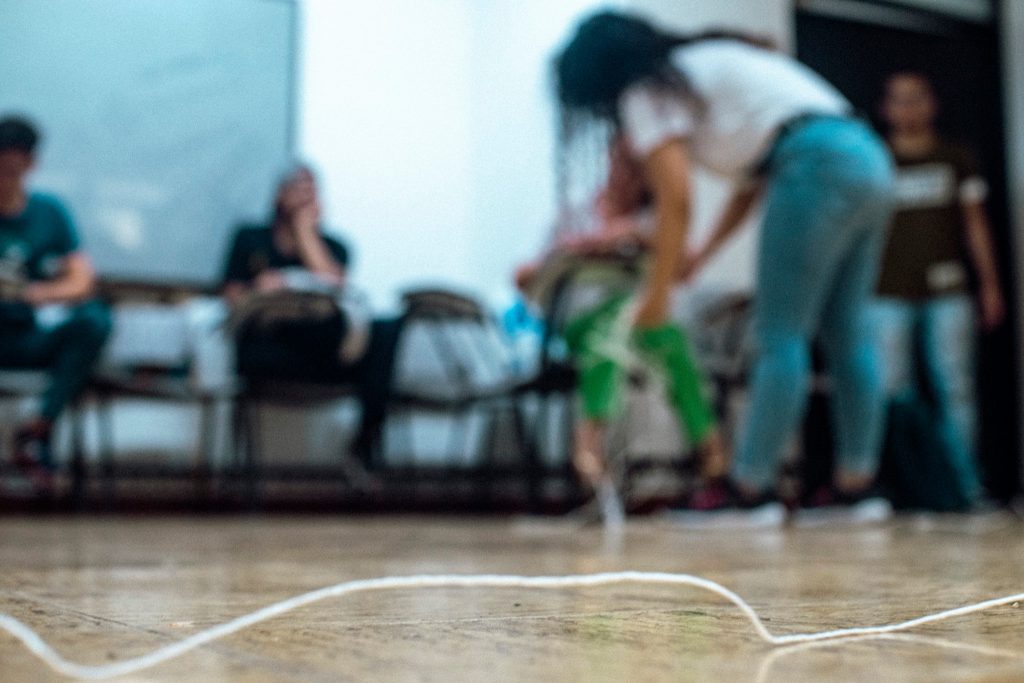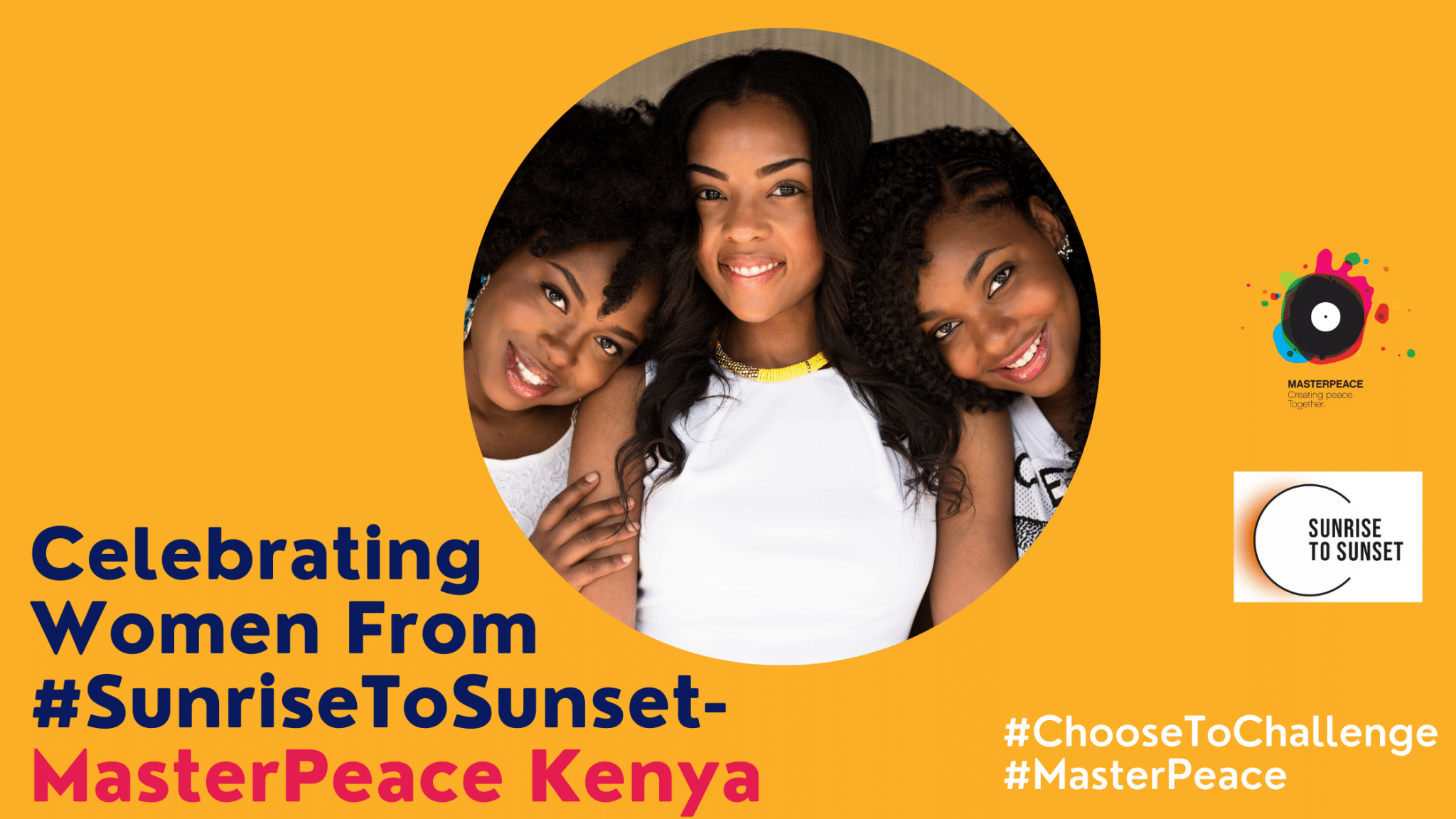 MasterPeace is celebrating women again for the third year in a row for 24 hours from #SunriseToSunset on 4 continents.
This was done on the official International Women's Day on the 8th of March as we bring attention to topics of gender equality and appreciated women's efforts, especially in these challenging times.
MasterPeace Team in Colombia set-up a virtual space of dance and movement for healing which is meant to bring in-tune movement for our bodies. For MasterPeace Kosovo, the team is again joining the Women 8th of March march, a protest our team help organize yearly and take part as an organization.
MasterPeace Mexico is planned to perform a radio show on the radio station of Peace Neighborhoods: Radio Atlampa. The radio show will be about "how to combat violence against women, a proposal from Atlampa and Santa Maria Rivera". They will have two guests sharing their project with and for women. Two female radio presenters from Radio Atlampa, Dayna and Gabriela will be co-organizing with me.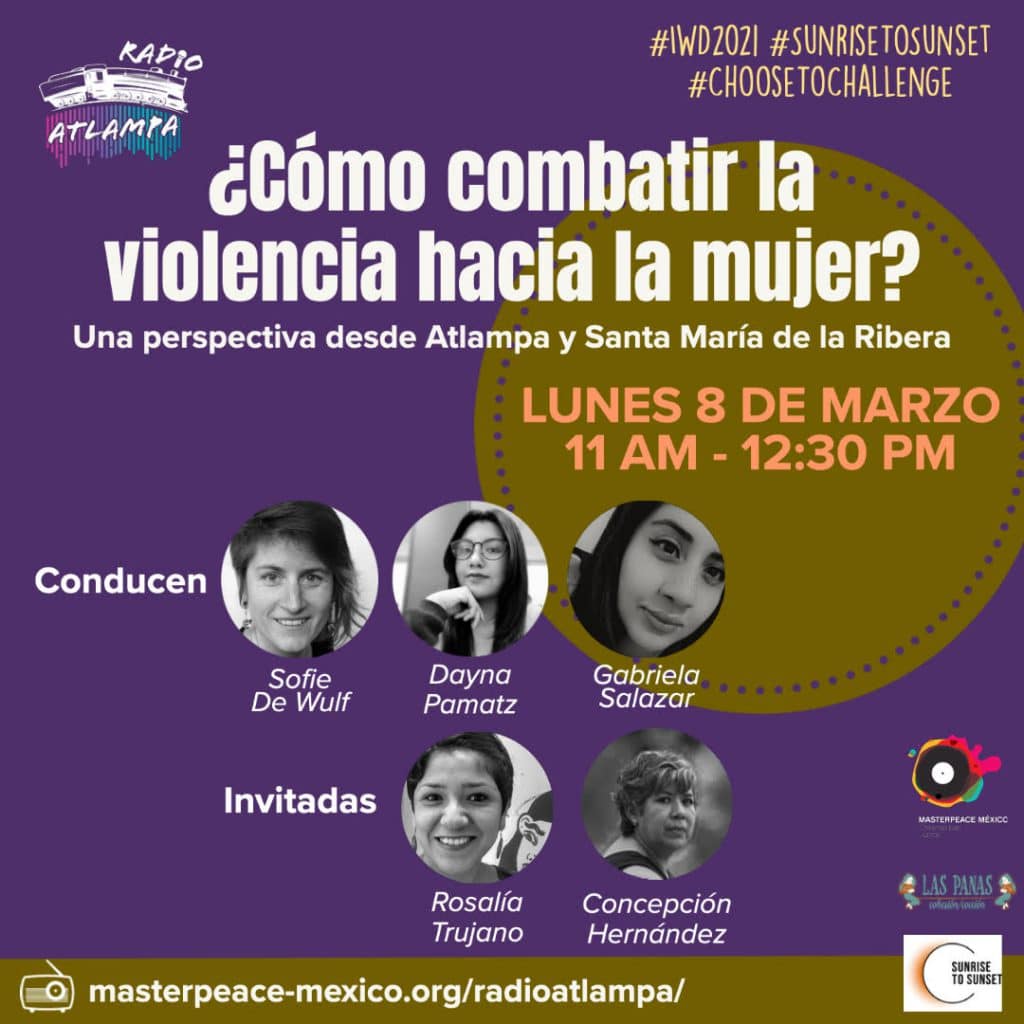 COVID-19 proved difficult for all communities and groups across the board and especially for women who suffered the most economically, socially, and physically! However, women were on the frontlines as health workers, educators, community leaders, and more, so we choose to celebrate and join the United Nations call to #ChooseToChallenge!
You can Follow our MasterPeace Activities on #SunriseToSunset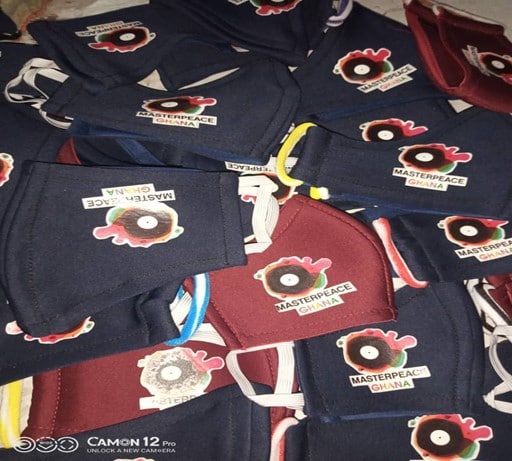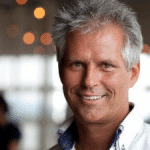 By Aart Bos l MasterPeace Leadership
2020 has remarkably been a challenging year with the outburst of Covid-19 pandemic; As the spread has effected virtually every country in the world, MasterPeace African clubs have been actively responsive to act upon the outburst and have organized and have been integrating most Covid-19-related activities in their regular projects, and maintained essential healthcare in their already existing programmes.
The ongoing pandemic demanded from the club leaders to join forces to adjust their programmes and create new ways to best serve children and deprived communities during this time.
The projects planned were often in the form of training in infection prevention and control, health promotion and organization of healthcare services with a specific focus on the (mental) health of the youth.
MASTERPEACE GHANA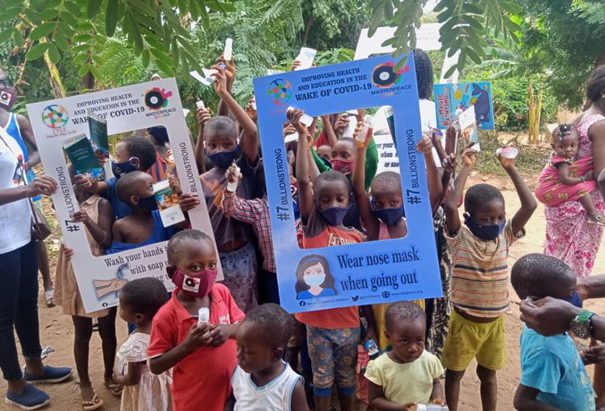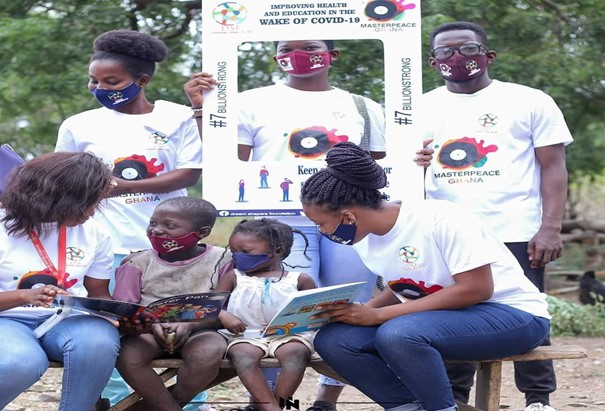 MasterPeace Ghana together with Dream Shapers Foundation (DSF) have worked on a 3-day program to support two communities in the Dagme West District of Greater Accra, Ghana. The team members of MasterPeace Ghana carried out a major relief program that kicked start a massive health screening campaign to create awareness for communicable diseases and basic public issues. While people were screened, the little ones were reading a book with the volunteers.
See more of MasterPeace Ghana
MASTERPEACE BURUNDI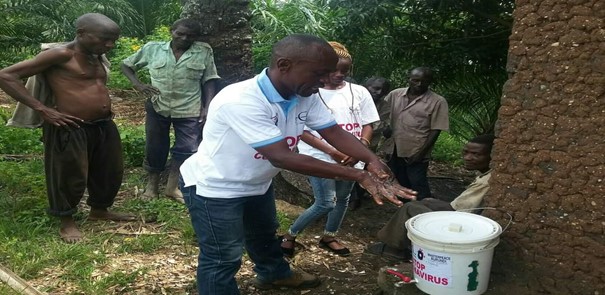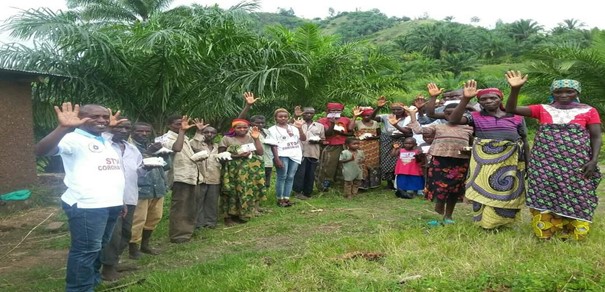 As a way to promote health recommendations to fight Covid-19 in thousands of rural and urban communities, such as town hall of Bujumbura, the economic capital of Burundi, Ntahangwa , Mukaza and Muha communities.
Masterpeace Burundi has organized awareness campaigns to help dispel misinformation about Covid-19 while promoting precautionary medical guidelines measures like frequent hand washing and wearing masks.
See more of MasterPeace Burundi
MASTERPEACE CONGO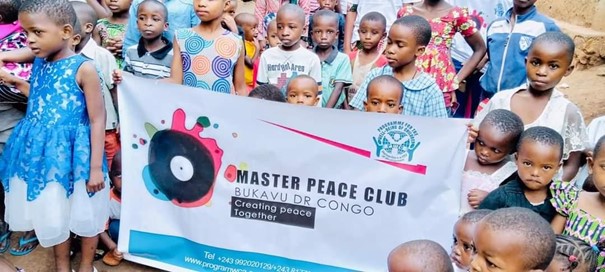 MasterPeace Congo organized several awareness workshops mostly in the community of BuKavu. The project also included a workshop addressing the pandemic related issues of three main urban municipalities of Bukavu City, at the level of intra-family socio-economic problems.
See more of MasterPeace Congo
MASTERPEACE GUINEA
The team of MasterPeace Guinea handed out self created face-masks to create awareness for Covid-19.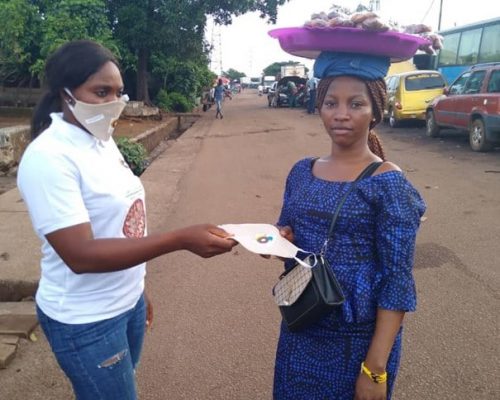 See more of MasterPeace Guinea
All
Africa
Americas
Asia
Europe
Global
Highlights
My Music Competition
Uncategorized