Our esteemed MasterPeace Kosovo Club – SIT, is delighted to announce the successful integration of Program Y – Youth as "Thematic Modules for Child Protection" into Kosovo's formal education system. This momentous achievement is the culmination of years of unwavering dedication and strenuous efforts within the "Future for Youth" project.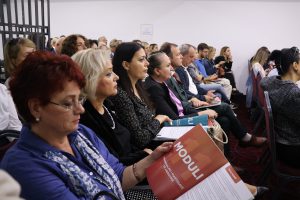 This accomplishment represents a profound advancement in the promotion of a healthy lifestyle, the prevention of peer violence, the advocacy for gender equality, and the cultivation of collaboration among various stakeholders, including young individuals, educators, school representatives, and the Ministry of Education, Science, Technology, and Innovation (MESTI).
What was once a cherished aspiration has now transformed into one of the most remarkable achievements for Program Y – Youth. This accomplishment serves as an indisputable testament to the power of collaboration and the unwavering commitment of all stakeholders. It signifies a significant leap toward enhancing the educational landscape in Kosovo and fostering a safer and more equitable environment for the youth.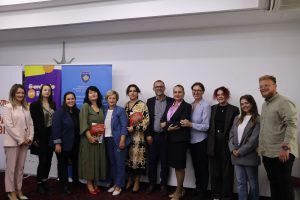 As we celebrate this achievement, we also acknowledge that this is just the beginning of a journey towards a brighter and more promising future for Kosovo's youth. The MasterPeace Kosovo Club – SIT, alongside its partners, remains dedicated to continuously improving and expanding upon this initiative, ensuring that the benefits of these "Thematic Modules for Child Protection" reach every corner of the educational landscape and touch the lives of as many young individuals as possible. This integration is not just a success story; it is a testament to the power of collaboration, perseverance, and a shared vision for a better future. It is a commitment to nurturing the potential of youth and ultimately building a stronger, more inclusive, and harmonious society in Kosovo.