KABARE PROJECT, A PROGRAM TO ASSISST CHILDREN'S ACCESS TO SCHOOL BY MASTERPEACE DR CONGO
MASTERPEACE DR CONGO Club has decided to collaborate with the organization PROGRAM FOR THE WELL-BEING OF CHILDREN of the DRC as well as the organization STUDENTS FOR CHILDREN of the Netherlands, to provide children of KABARE, with uniforms and clothing for the New Year.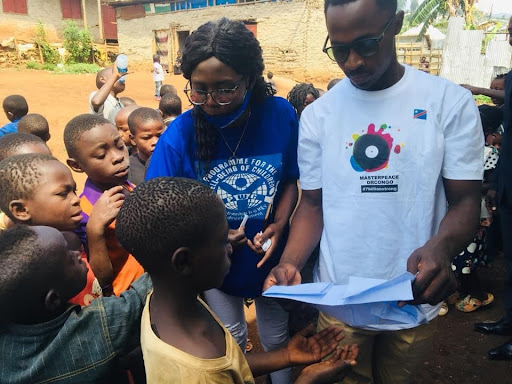 KABARE project, takes place in South Kivu, DR Congo Kabare, a territory of the province of South Kivu in eastern DR Congo, that includes a population generally characterized by intense poverty and whose orphan children and children from poor families find themselves accused of witchcraft, and sometimes they abandon their studies and are found in the street. Since free primary education is now guaranteed throughout the entire national territory of the DRC, some of these children have been relieved and have found themselves enrolled in certain schools including the BINGUDI LA RÉFÉRENCE school complex. these children being in extreme poverty and their families being unable to offer them school supplies, uniforms, shoes and everything necessary for the good start of their school career following the economic crisis due to the Covid-19 pandemic and the fact that many of these children are already abandoned by their families.
MasterPeace Congo has decided to join force with above mentioned organizations to assist these unprivileged young students to equip them with school materials and supplies to encourage and shed lights on the importance of education.