Dance for Peace (#danceforpeace) is a campaign that was carried out by our MasterPeace Club in Kenya. This event aimed to mobilize, inspire and transform both the bodies and minds of each person through dance and education.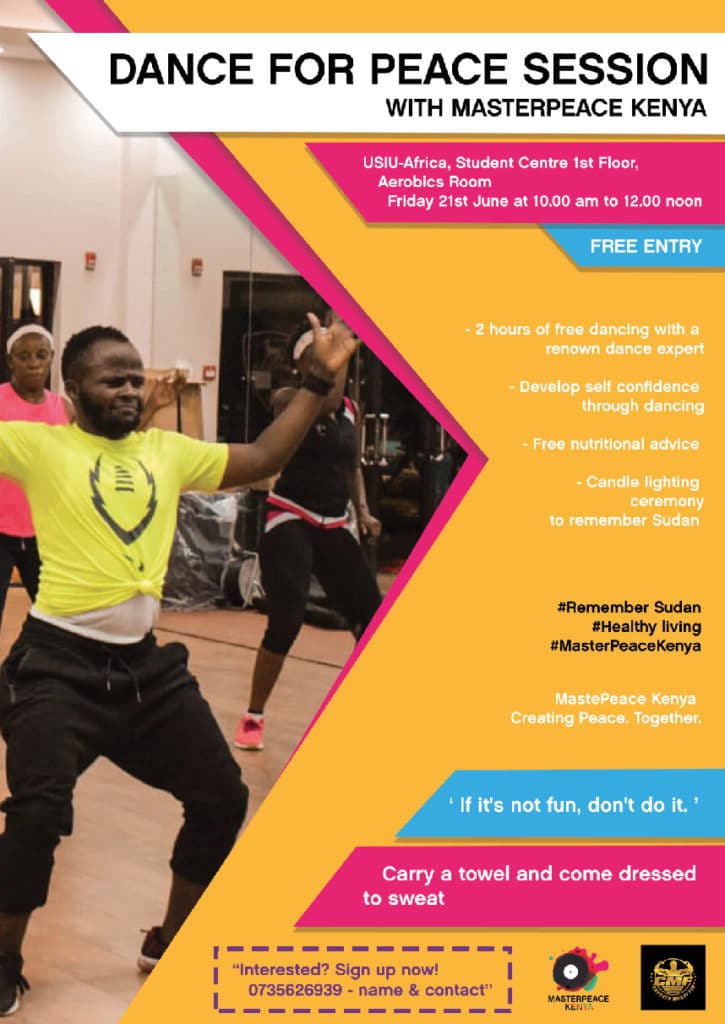 Project Brief
MasterPeace Kenya organised an event of dancing in order to mobilize young people to come together and discuss the importance of peace, especially referring to the case of the ongoing peace turmoil in Sudan. This was done in support of their Sudanese brothers and sisters who have been experiencing all sorts of atrocities perpetrated by their military forces. After the president was put down through a coup, the Kenyan team organised a candle lighting ceremony and dance thereafter. Many people have been injured, tortured and killed in the midst of this civil unrest and, as MasterPeace Kenya, they condemn such atrocities – hence the inherent motivation for organising this dance.
Project Context
It is important for young people to discuss issues of peace, as civil unrest is one of the main causes of lack of peace in African countries, leading to many challenges, such as political instability, economic unrest, refugee influx and unemployment, among others. This is the reason of urgency to involve them in dialogue and educational events. Using the medium of dance succeeded in mobilizing young people to convene, in order to discuss these issues.
Outcomes 
The event had 28 participants, all youths from different cultures and nationalities, amongst which also Sudanese youths residing in Kenya. A brief introduction of the activities of MasterPeace Kenya were performed and remarkably, many participants showed particular interest in joining the Club. Causes of the conflict, current circumstances and possible solutions to achieve peace were especially discussed.
Impact 
Participants share their sentiments for the Sudanese victims and the state of Sudan in general

Discussions on the role of young people in promoting peace and the importance of keeping up with current socio-political affairs

Shared moment of silent pray during the candle lighting ceremony to pray for Sudan

Discussions on the importance of healthy lifestyles
Inspired by MasterPeace Kenya and their projects and events?
Get in touch! Send an e-mail to MasterPeace Kenya, or find more information on their Facebook page.
Here you can see the first dance for peace of Masterpeace Kenya.
The club leader is Sharon Wairimu a wonderful woman with a mission, vision, objectives and exceptional values. Sharon officially (re-)established MasterPeace Kenya this year, which makes this team relatively young but with fabulous and creative ideas for kicking off with renewed energy.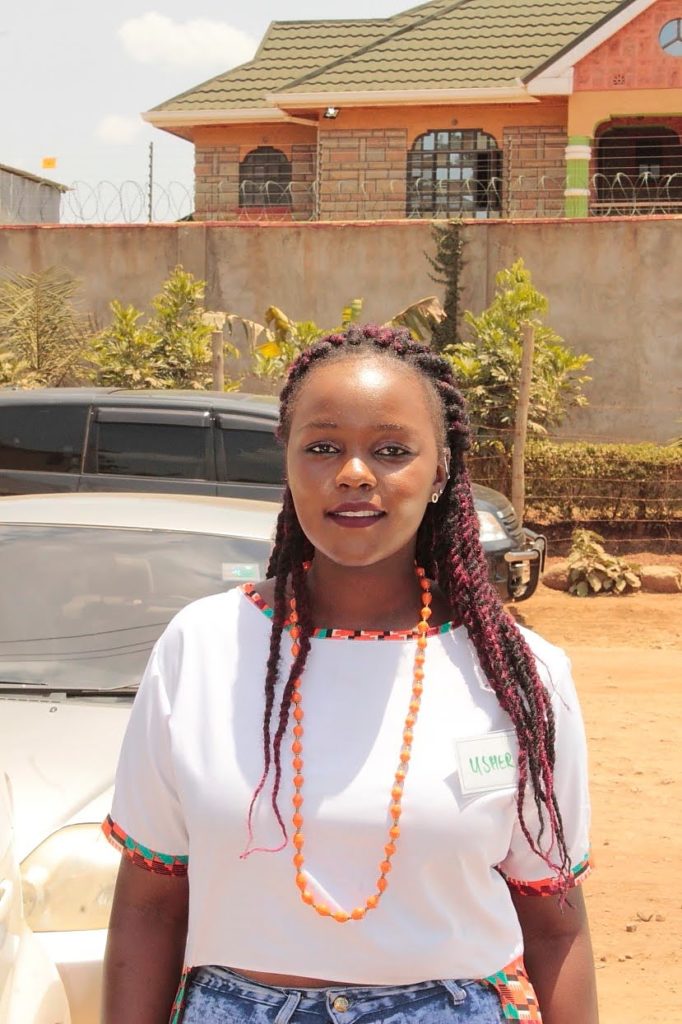 Inspired by the words of Kofi Annan, Sharon who is currently pursuing a Bachelor's degree in International relations concentrating in Development Studies and a minor in Peace and Conflict Studies, believes that young people should be at the forefront of global change and innovation. If empowered, they can be key agents for peace and development. 

Therefore, she is determined to reach out to as many youths in order to educate them on their role in achieving this as well as the available opportunities that come along with their full participation in the lives of their societies. 

Sharon also believes that real change can only be realised when many people in their little capacities, in many little places do many little things and it's therefore  everyone's role to ensure that they are peace ambassadors.