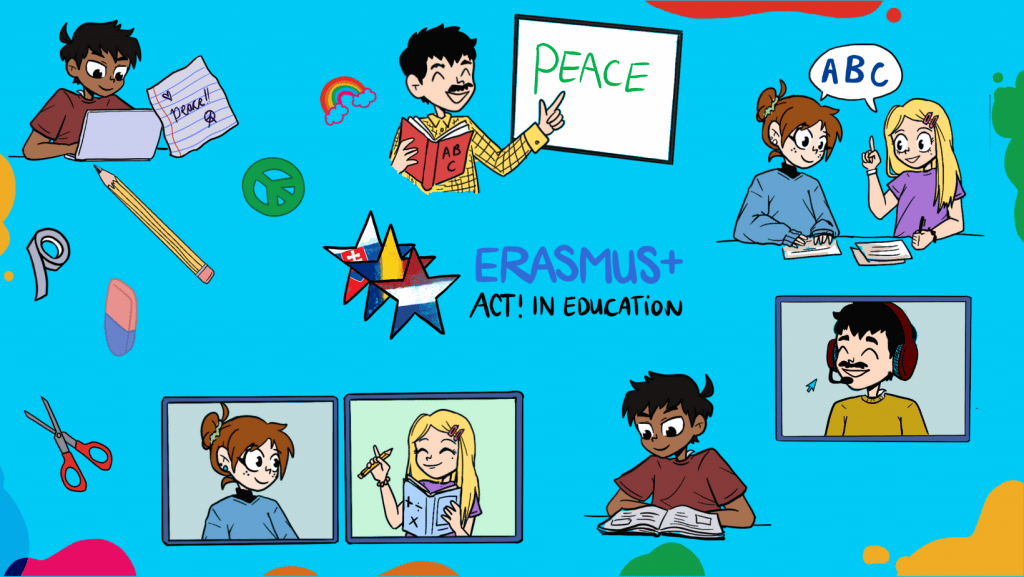 All projects have a similar structure  that makes sure that all components are logically connected and not used occasionally, in accordance with strategic understanding of Blended Learning. For easier replication and dissemination purposes: every project consists of an invariable part that includes the implementation technique and a fixed outcome of the project in the form of community action. At the same time, every project leaves room for creativity and subject choice. Thus, teachers and students are free to choose topics for discussion within or outside of formal education programs. They can also decide upon the form of art (Artivism project), type of community action (Pop Up Peace project) and always choose themselves the way and the context for performing the community action. Each of five projects is characterized by: 
use of creativity (music, arts, sports and/or play); 

promotion of active citizenship;

enhancing digital literacy;

focusing on social inclusion and talent development;

use of blended learning.
ONCE UPON A TIME
Young people use storytelling techniques to share and collect stories on chosen topics. Based on the stories they create a fairy tale to put their stories in a more general context. The fairy tale is to be turned into a video production with a goal of giving a moral in a way the audience will remember. The videos are then shared with the community.
Project deliverables:
Citizenship – sharing and collecting stories and extracting general morals and lessons from them;
Digital literacy – creation of video productions;
Creativity –  the need to use imagination to create a fairy tale and a video / animation based on the story;
Community action: sharing of the fairy tales/videos with the community.
PEACE POP-UP
Young people learn and reflect on democratic values and their role in building a sustainable and peaceful world. They organize a local peace activity/event on a topic they choose themselves. The activity/event involves different stakeholders from their community.
Project deliverables:
Citizenship – during the project young people become aware of the shared values in the world they live in, and they learn to act as changemakers;
Digital literacy – online promotion campaign to attract stakeholders from the community; 
Creativity: use of art to capture the peace activity/event;
Community action: the peace activity/event.
Young people discuss various topics related to liberty and human rights while participating in an online game called "The Boiling Frog". They pick the most important topic for them and create a poster attracting attention to this problem. The posters will be distributed in their local community.
Project deliverables:
Citizenship – young people become aware of their rights and responsibilities related to liberty;
Digital literacy – participation in a digital game; 
Creativity – the need to visualize the topics that matter;
Community action – distribution of the posters in the local community. 
ARTIVISM
Young people learn what the Global Goals (SDGs) are and choose a priority goal for themselves. They also learn about activism and art as forces for social change. They produce an artistic expression with a social message with the help of professional artists. The artistic expressions are presented to the local community during an event and/or exhibition.
Project deliverables:
Citizenship – students become aware of the sustainable development goals;
Digital literacy – putting the artistic expressions online, use of online tools for creation;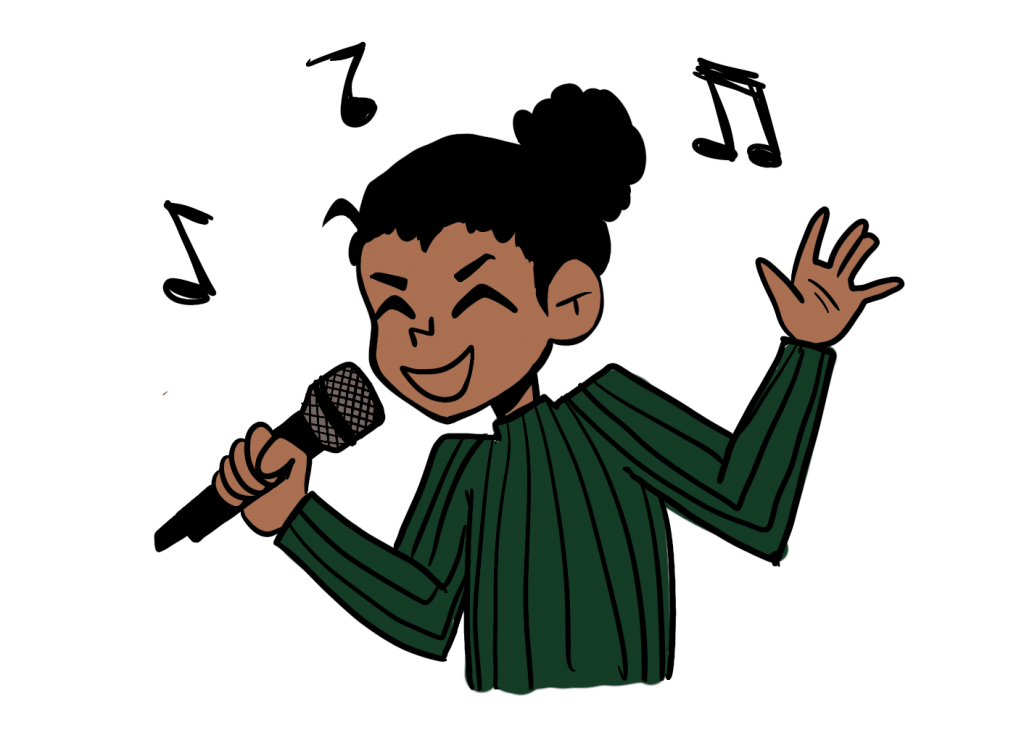 WALL OF CONNECTION
Young people talk to each other about their image or dream of the future. Together they visualize this. A professional artist converts the visuals into a mural that is filled in by participants. Everyone comes together to color the wall in the community. 
Project deliverables:
Citizenship: – young people become aware of the world around them and their possible contribution;
Digital literacy – creation of virtual drawings;
Creativity – visualization of dream of the future and mural creation;
Community action – painting an actual wall or displaying it as a digital art object and inviting the community for the opening.