MASTERPEACE MALAWI: PLANTING THE SEEDS OF PEACE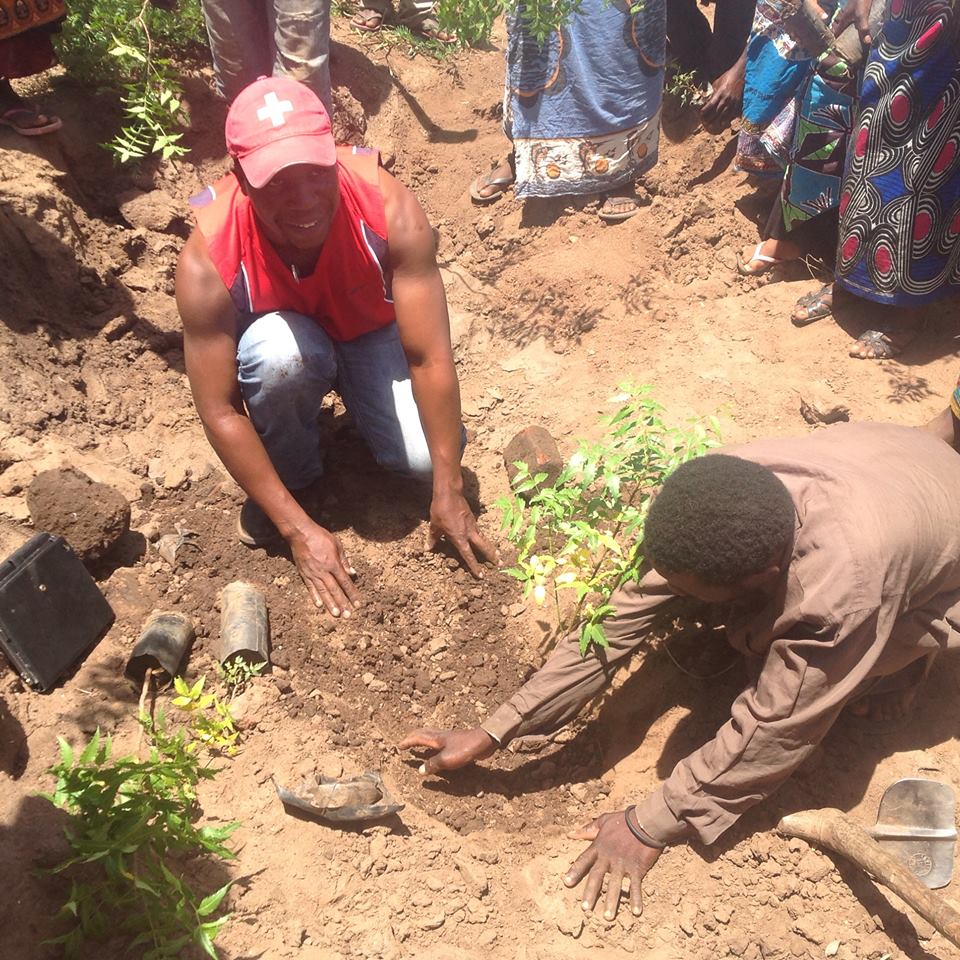 Planting the seeds of peace–literally!
MasterPeace Malawi has taken action in preserving their land by organizing a campaign to plant trees in order to promote environmental awareness. Putting #CreationAboveDestruction, government institutions, entrepreneurs, civil society members and community leaders joined hands at the Mpangira Village in Nsanje to make this initiative happen.
Malawi`s majestic beauty desperately needs protection against climate change, and our club members are actively involved in preserving the natural environment and continues to enthusiastically inspire others to follow suit. As one of the countries most severely affected by climate change, Malawi has experienced vast deforestation, leaving the once-green land almost completely barren. This is why the MasterPeace Malawi club is strongly committed to changing the landscape of the country, working to restore the "green peace" between the people and the environment.
January Mvula, our club leader in Malawi, brings a different approach to how peace is perceived by his countrymen. He says that the peace they strive to achieve is between "human beings and nature" rather than between people themselves. January, along with the other club members, came up with a project inspired by their desire to teach the community (and especially the youth) how to preserve and respect their environment.
Their goal was to plant 400 trees for one day, involving all members of the community and thus making them aware of how precious their land is and to show them that they are the ones to cherish and watch over it. With the support of the Ministry of Environment and Climate Change Management, business representatives, civil society organizations and community leaders, MasterPeace Malawi held a tree planting event on February 2nd to promote environmental protection. The club members expressed their desire to involve as many stakeholders and parties interested in climate change to advise and make their communities familiar with the impact of environmental issues. The event was attended by 700 people who participated in various art activities in addition to planting 400 trees. Songs performed by a local band, plays and poetry recitations spreading the message of environmental protection garnished the day attracting more attention and supporters through the power of art. Club members also taught young people how to take care of the trees after planting them to maintain and build on what they have already started, ensuring the initiative will be an ongoing process. Various groups were involved in preparing the activities – students' clubs, after-school groups, youth and elderly people all banded together to raise awareness and draw attention to climate change impact.
January said that they have the ambitious aim to have 10,000 trees planted by the end of the rainy season in May, and he and his team are confident that they managed to inspire the people to take affirmative action in preserving their environment.  
They hope that they could make this initiative a yearly event and broaden their scope involving more people, planting more trees and having a greener, positive impact.