By: Ashwini Dhakal
Nepal Youth Council (NYC) Masterpeace Club from Nepal organised a two day, online, "National Youth Conference 2021" from 12-13 August 2021. NYC has long been a champion of regular youth activities involving both men and women as an equal part for the prosperity of the nation and the club advocates striving for gender equality. Mainly, the youth conference aimed to hold a comprehensive discussion on timely issues: mental health post Covid-19, nutrition and food system, eco-tourism, civic engagement for agriculture and cyber security. Thus, the extensive 2 days program aimed to advocate for SDG3, SDG5, SDG13 and SDG16 through various forms of networking and events. The major thematic areas of the conference were:
Transforming Food Systems: Youth Innovation for Human and Planetary Health, 

Sustainable Development Goal No.3 – Good health and Well-being, 

Civic Engagement for Environment and Agriculture, and

Youth & Information Technology

 
By design, Nepal could be characertised as a decentralised system consisting of 7 provinces and 77 districts with the aim of mobilizing youths and development projects in remote and urban areas proportionally. However, the reality of how mobilisation and projects have been carried out has bene quite different. With this in mind, NYC MasterPeace organised a National Youth Conference to motivate young people by connecting with various resourceful organisations and networks as well as creating a platform to work on together. A focussed, informative and awakened force of youths is a foundation of any developing society, thus building powerful youth networks with good leadership is key going forward. In that sense, the Youth Conference got attention from various stakeholders at the governmental level. The National Youth Conference emphasizes youth engagement on various local level projects in coordination with local government. Additionally, youths from one province get the opportunity to connect with youth from other provinces and they get a chance to learn, share and initiate ideas relevant to their own context. Lastly, the program has seen significant participation from the LGBTQ community and marginalised communities highlighting the value of inclusiveness and creating equal opportunity for all.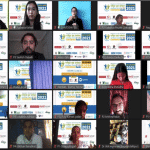 In total, the program enjoyed the participation of 220 people, where one male and one female participated from each of the 77 provinces, as well as 66 young people selected from marginalised groups, diverse ethnic groups, differently able communities, and LGBTQ community to further work towards inclusivity. Furthermore, a total of nine speakers who were experts in their fields presented ideas on various topics. The presence of Honourable Keshav Raj Pandey, Honourable Aart Bos, Honourable Krishna Kumar Aryal, Honourable Ram Prasad Thapaliya, Honourable Rajendra Giri and Mr.Rajan Koirala added value and beauty to the conference.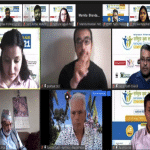 Subsequently, the immediate impact of the conference was to help specific projects get financial support. The announcement of an opportunity for youths of all 7 provinces to present their best project ideas and get seed funding of 50,000 Nrs, provided by Coca-Cola Nepal, has gained sweeping attention and praise. This attention also can be credited to the fact that the conference advocated for the integration of marginalised communities and creation of a channel to initiate projects connecting youth and local government. 
Lastly, NYC expressed their commitment to hold various events in all the provinces to utilize unique talents that young people possess. Emphasizing the philosophy that "a talent not given suitable opportunity is a talent lost". Thus, NYC believes the energy that youth carries is abundant and when combined with a well thought out platform and policy, the results can create a socio-economic transformation in any society or nation.