Healthy Mind, Healthy Body - Bakuriani, Georgia
MasterPeace Georgia organized an Erasmus+ project on the topic "Healthy Mind, Healthy Body" from the 21st till the 29th of October 2023. 

It was a real pleasure to participate in this Erasmus+ mobility of youth workers program focused on Physical and Mental Health and well-being. Youth and youth workers from Georgia, Ukraine, Armenia, Slovakia, Romania and The Netherlands came together to talk about the topic, share experiences and learn from each other. As a member of the MasterPeace core team, it was a great way for me to connect with members of MasterPeace clubs and to learn from and connect with other like-minded people from the beautiful countries that participated in the project.

With me, from the Netherlands, I took four great participants that were very enthusiastic about the project, getting to know other cultures and learning about the topic from other perspectives. Esther is a therapist and has her own business called 'Liefde voor Jou' (Love for you), Iana and Tamar work at a great initiative called 'On the Move Sportvrienden' and Lieve is a social work student who is doing her internship about positive health at DURF!

We arrived in Tbilisi very early in the morning on the 21st of October. After a nap in the hostel we were ready to explore the city, a great way to start the project. After a beautiful day of walking around the city we met some of the other participants at the meeting point and got on the bus to Bakuriani.
 
The first day was all about getting to know each other. We did many icebreaker activities and games. For me this was already a great learning experience, as these energizers and icebreakers are great for me to use for the workshops I organize in the Netherlands. On day 2 we talked about our values and stressors or pressures that affect mental health in our countries. It was really valuable and sometimes emotional to talk and hear about all things that affect mental health, especially from the ones that have experienced war.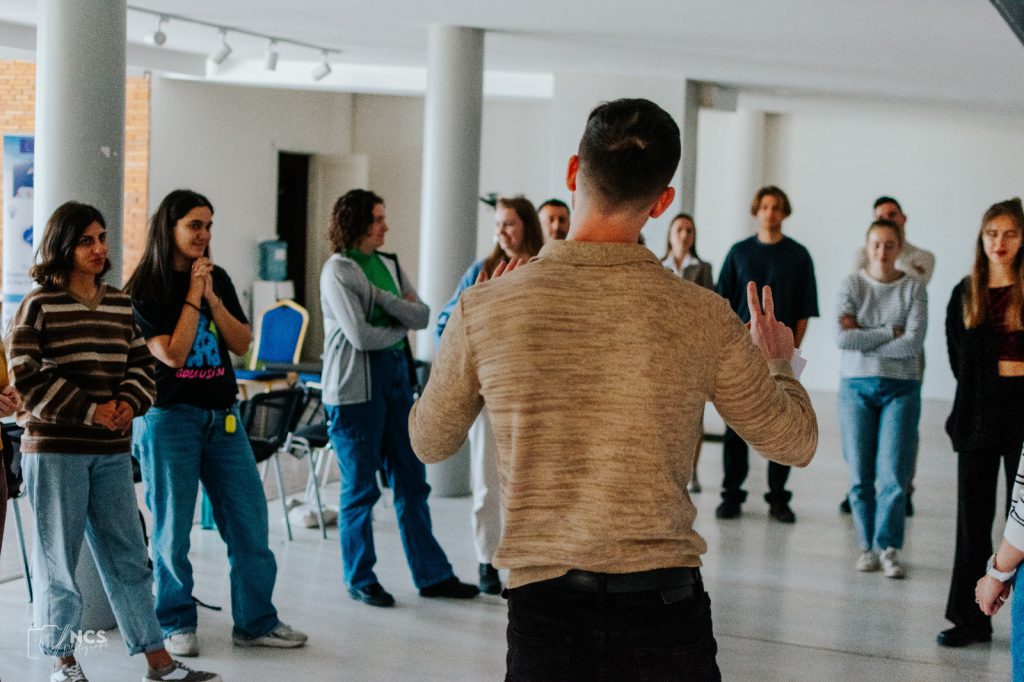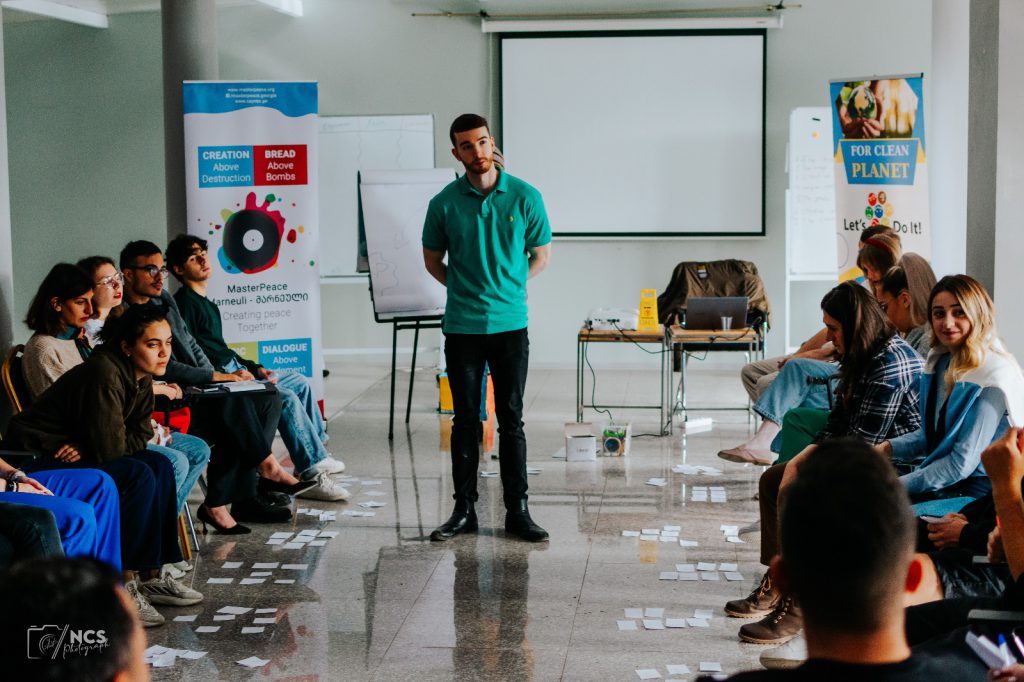 On day 3 we got to know each other and ourselves even better. After a morning of storytelling and dialogues we got introduced to our superpower: Mindfulness. We talked about the difference between mindfulness and meditation and how these two are connected. We did a short mediation together; relaxing for some and quite challenging for others. We ended the day with the therapy of collage making; "Who Am I?".
On day 4 we talked about exercise and we did some yoga. This reminded me that I have to do it more often because it was hard yet relaxing. After spending the morning talking about and doing exercise we spend the afternoon on Nutrition. Our trainer Mark introduced us to L.I.E.S (labels, ingredients, expiry date and similarity), something we have to keep in mind while buying food in our local supermarkets.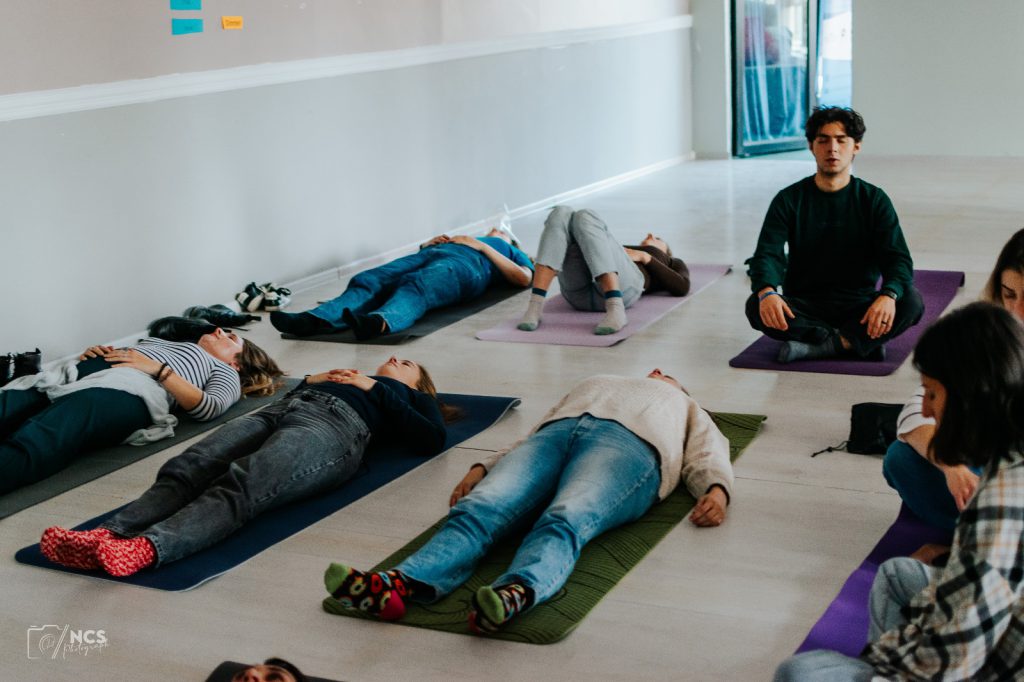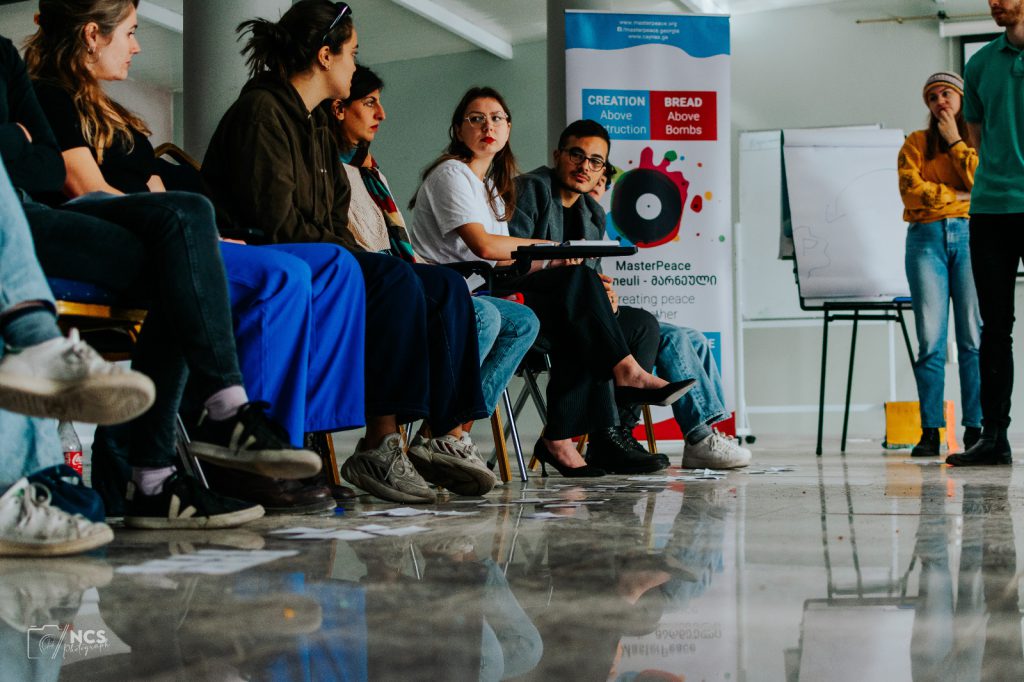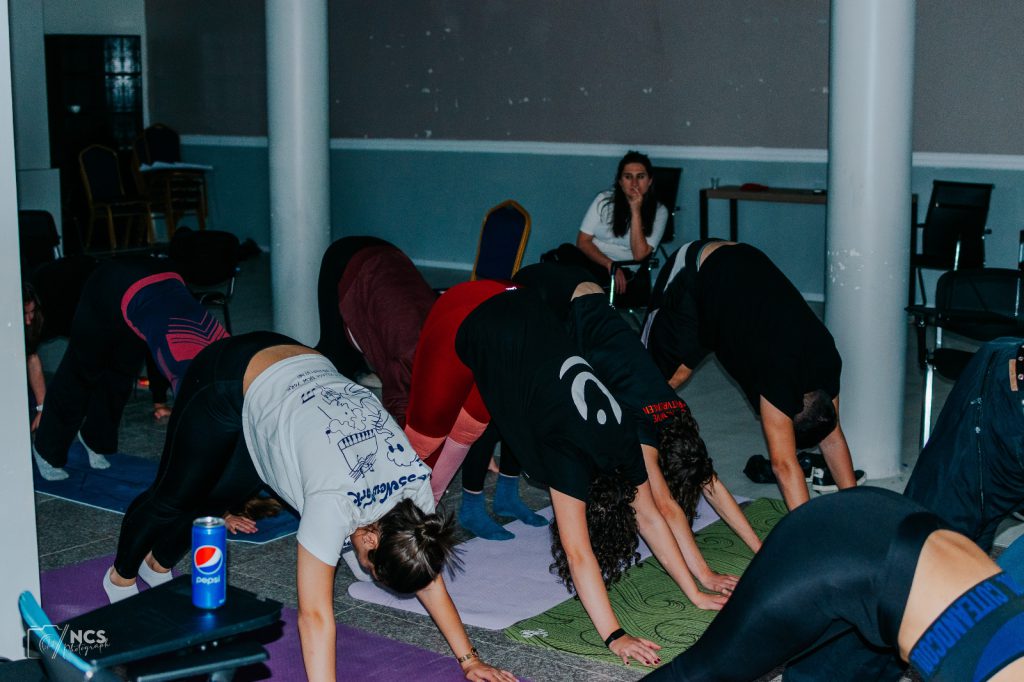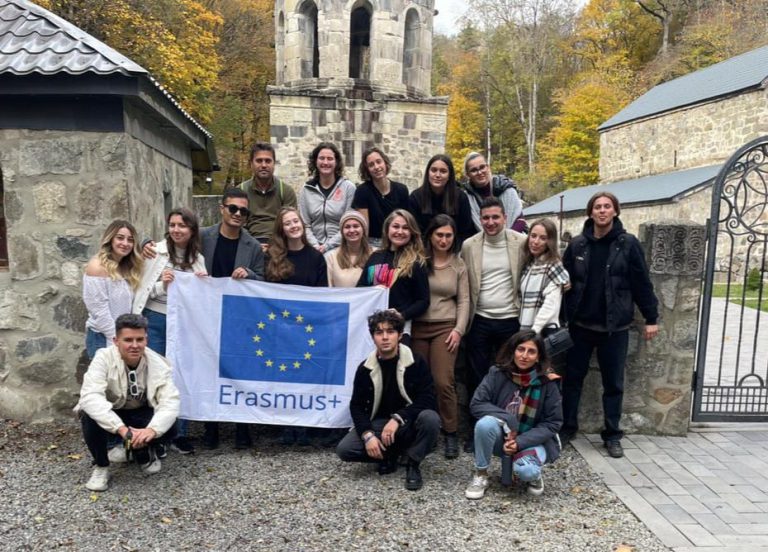 On day 5 it was time to go on a little adventure together. While listening to music and singing together in the bus we drove to various beautiful forests, churches and parks. This day was all about connecting to nature, Georgia and each other. At the end of the day we enjoyed a real authentic Georgian dinner with many toasts and great wine. We danced together and shared our favorite music. 


Day 6 started a bit later for everyone to sleep off the dance moves and wine. Mark gave us an insight in the Mental Health Toolkit and great book recommendations. We created our own 'River of Life' by drawing and answering questions about different parts of our lives. It was the last night for a big part of the group, so we all received our youth passes, danced, laughed and played games.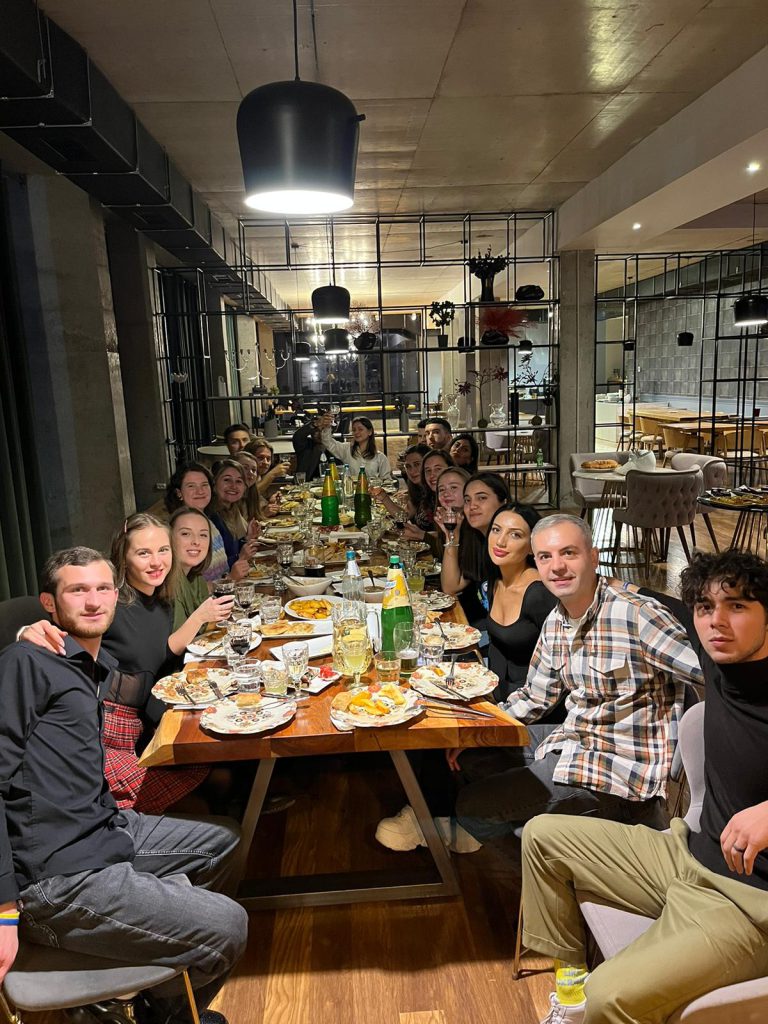 Esther, my friend for more than 10 years, gave her input by hosting a breathwork session with the participants that were interested in doing this kind of therapy. In The Netherlands she hosts these kinds of breathing sessions weekly at her business 'Liefde voor Jou'.  It was an incredible experience to be able to share this moment of vulnerability with beautiful people from different countries and backgrounds. I really think this contributed a lot to the project, because many countries are not familiar with this technique yet. I really hope to find a way to spread this kind of therapy in more countries. It is incredible to witness what the body can do! 
My main take away from this project is that in The Netherlands we are privileged to already have so much knowledge about and tools and opportunities for increasing our physical and mental health. Yet, we can always learn from each other by sharing our experiences, trauma's, ideas and inspirations with people from different countries and cultural backgrounds.
It was a great experience to share, learn and laugh with beautiful people from Georgia, Ukraine, Armenia, Slovakia, Romania and The Netherlands. Let's keep on spreading our knowledge, energy and most importantly our LOVE!