MasterPeace is celebrating women again for the third year in a row for 24 hours from #SunriseToSunset on 4 continents. 
This was done on the official International Women's Day on the 8th of March as we bring attention to topics of gender equality and appreciated women's efforts, especially in these challenging times. 
MasterPeace Team in Colombia set-up a virtual space of dance and movement for healing which is meant to bring in-tune movement for our bodies. For MasterPeace Kosovo, the team is again joining the Women 8th of March march, a protest our team help organize yearly and take part as an organization.
MasterPeace Mexico is planned to perform a radio show on the radio station of Peace Neighborhoods: Radio Atlampa. The radio show will be about "how to combat violence against women, a proposal from Atlampa and Santa Maria Rivera". They will have two guests sharing their project with and for women. Two female radio presenters from Radio Atlampa, Dayna and Gabriela will be co-organizing with me.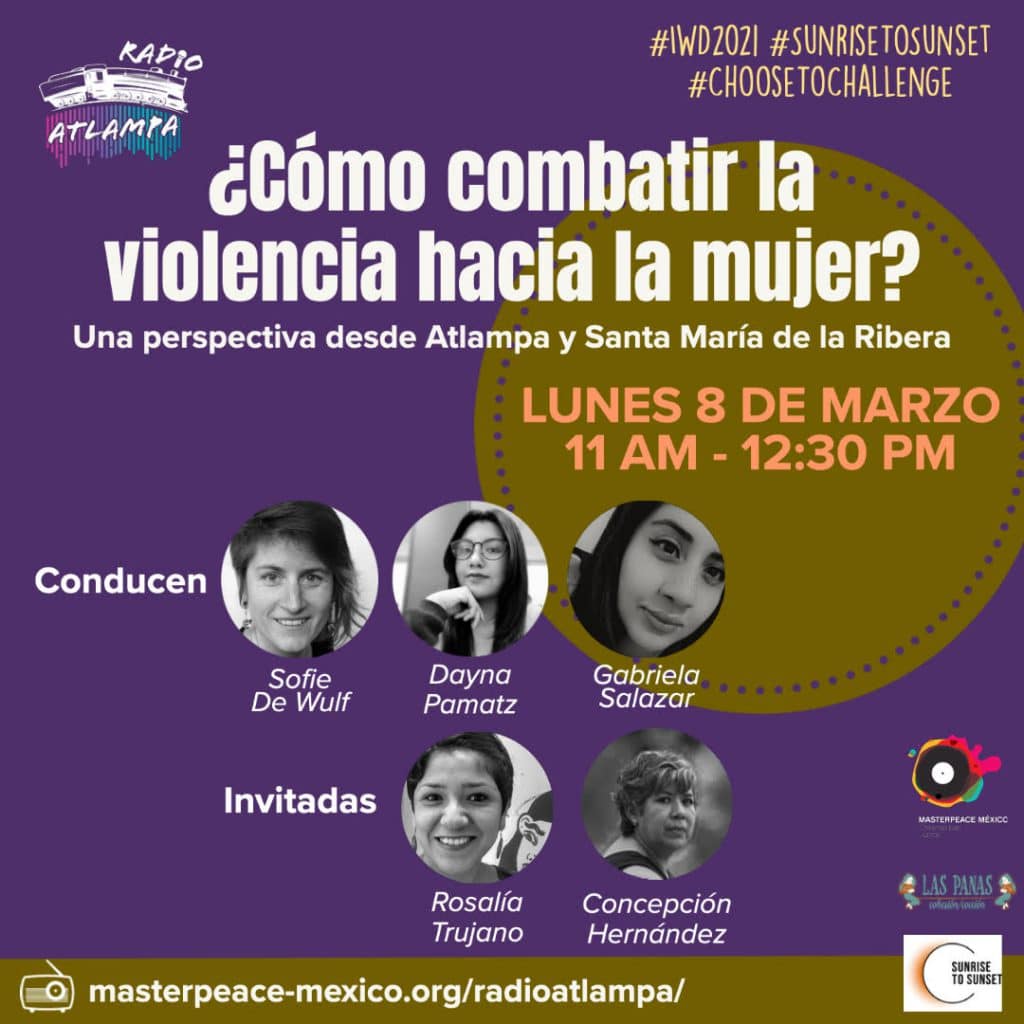 COVID-19 proved difficult for all communities and groups across the board and especially for women who suffered the most economically, socially, and physically! However, women were on the frontlines as health workers, educators, community leaders, and more, so we choose to celebrate and join the United Nations call to #ChooseToChallenge! 
You can Follow our MasterPeace Activities on #SunriseToSunset