Odisha, despite being the seventh largest producer with highest per capita consumption of vegetables in India and Daspalla being called as Vegetables Hub of Odisha have been lacking on infrastructure for scientific storage of surplus production of vegetables leading to all most 40% food waste. Despite bumper production of vegetables in Daspalla Tribal Block of Odisha, India, Farmers used to suffer due to inadequate infrastructure like Cold Storage and Marketing support.
Keeping the above points in mind, Jeevan Rekha Parishdad (MasterPeace India-Odisha) with the support of Jeevika Trust and Brunel University, UK and Technical Support of DMCL,UK piloted a Smart Farming Solution project which has addressed by establishing a 10 MT solar Cold Storage benefitting 12000 smallholder farmers from 15 vegetable producing villages and through Market Linkage support called Daspalla Fresh- A Producers to Consumers (P2C) Initiative. Cold storage units can go a long way in cutting down losses suffered by the traders and farmers, as demonstrated by the 10 MT metric tons cold storage unit running in Odasara village. All its operations have been digitalized through a mobile application.
"After having implemented the Cooling as a Service Initiative through which we supported the implementation of the pay-per-use business model in the cooling sector, we saw a strong potential to tailor the model to the agricultural cold chain. One of the project's aims is to shift the burden of investment and operation of cold rooms onto the technology providers, so that farmers can benefit from cooling while only paying nominal amounts per use," said Dr.Manu, the Director,JRP and  and the Implementing partner of Jeevika Trust.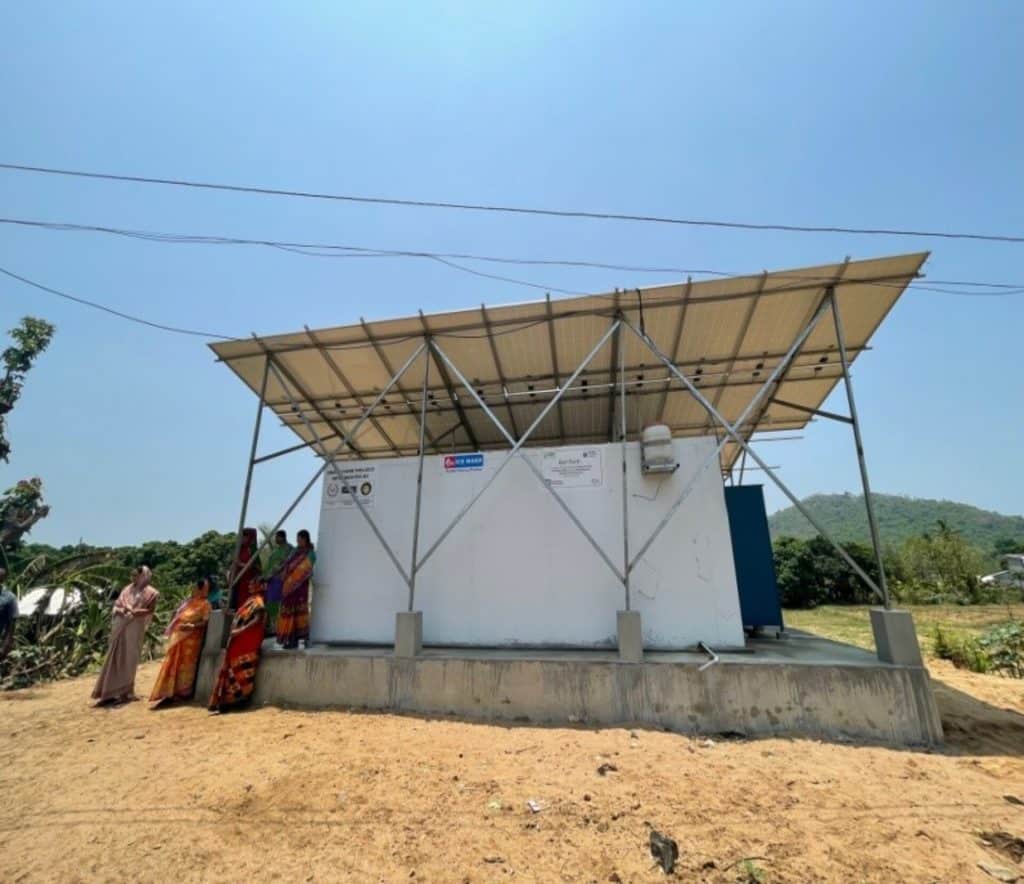 The cold room in Odasara village is run by the local Farmers Producers Group on a subscription model. At present, 125 small-time traders/farmers are using this facility. Firstly, one has to avail a membership card for Rs 100/ to use the facility following which farmers only have to pay for the number of crates they store.
Farmers now have a way out of distress selling. The migration of farmers has been reduced in these 15 villages. The farmers have been trained on organic vegetable cultivation. Some farmers have been supported to start Green House Vegetable cultivation which has increased the morals of farmers to cultivate vegetable throughout the year. The availability of cold rooms, which allows farmers to hold on to the stock, and strengthens their bargaining power against middlemen, have been pushing them to cultivate horticultural crops. The cold room is being operated by Women Self-Help Group (SHG), where the women not only manage the rooms and bookkeeping, but also help with forward market linkage of the stored products. The crops stored in the rooms are collected in bulk from different farmers to be sold to retail shops and hotels. This method ensures that the farmers receive fair rates for their produce. As a wholly women-run room, it gives women an opportunity for skill development, and to financially support their families.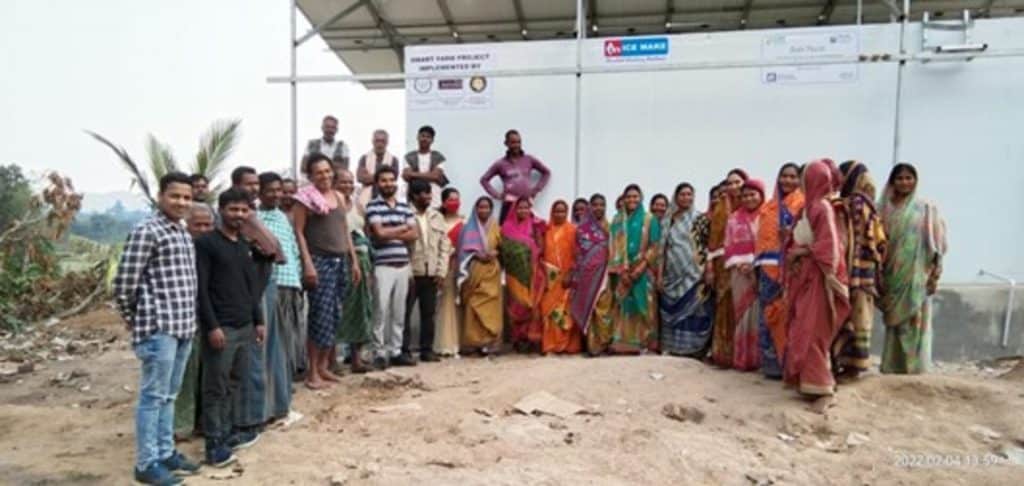 From the data gathered from the Farmers Producers Group and SHG, it has been revealed that the income level of farmers has increased to more than double. For an example during June- July 2022, they received 10 times more income by keeping tomato in cold storage for one month when the tomato price was Rs.2/ per kg. They sold the tomato for Rs. 40 to Rs.50/per kg during rainy season in July- August 2022. One trader kept 100 kg/20 carets tomato in the cold storage for one month and paid Rs. 1000/ to the Farmer Producer Group managing the cold storage which was an additional income to the Group.

In this way, JRP and MasterPeace India is constantly working to develop projects which combine environment and empowerment in the region of Odisha with an aim to uplift socio-economic status of whole community.