During the month of November MasterPeace Cali will present 4 episodes of the podcast "De Borondo Cultural en un Viernes Social" / "Fiesta on Friday evening in Cali: a social-cultural event". The podcast will allow you to travel to the city of Cali, Colombia and get to know the party – la fiesta – as a place of social cohesion for the creation of music, dance, visual arts and film. The project is carried out in collaboration with MasterPeace Bogotá and MasterPeace México, with the support of Cali's Secretariat of Culture and the call "United for life".

The radio series, which consists of four episodes, has as main theme interculturality in the construction of the cultural diversity of Cali. It has been developed from the perspective of the party – la fiesta -, as a popular expression that promotes on the one hand a Culture of Peace and on the other hand the generation of meanings of social value, which cement the identity of Cali as an aesthetic process of salsa and music of the Pacific of Colombia, but also cinema and visual arts.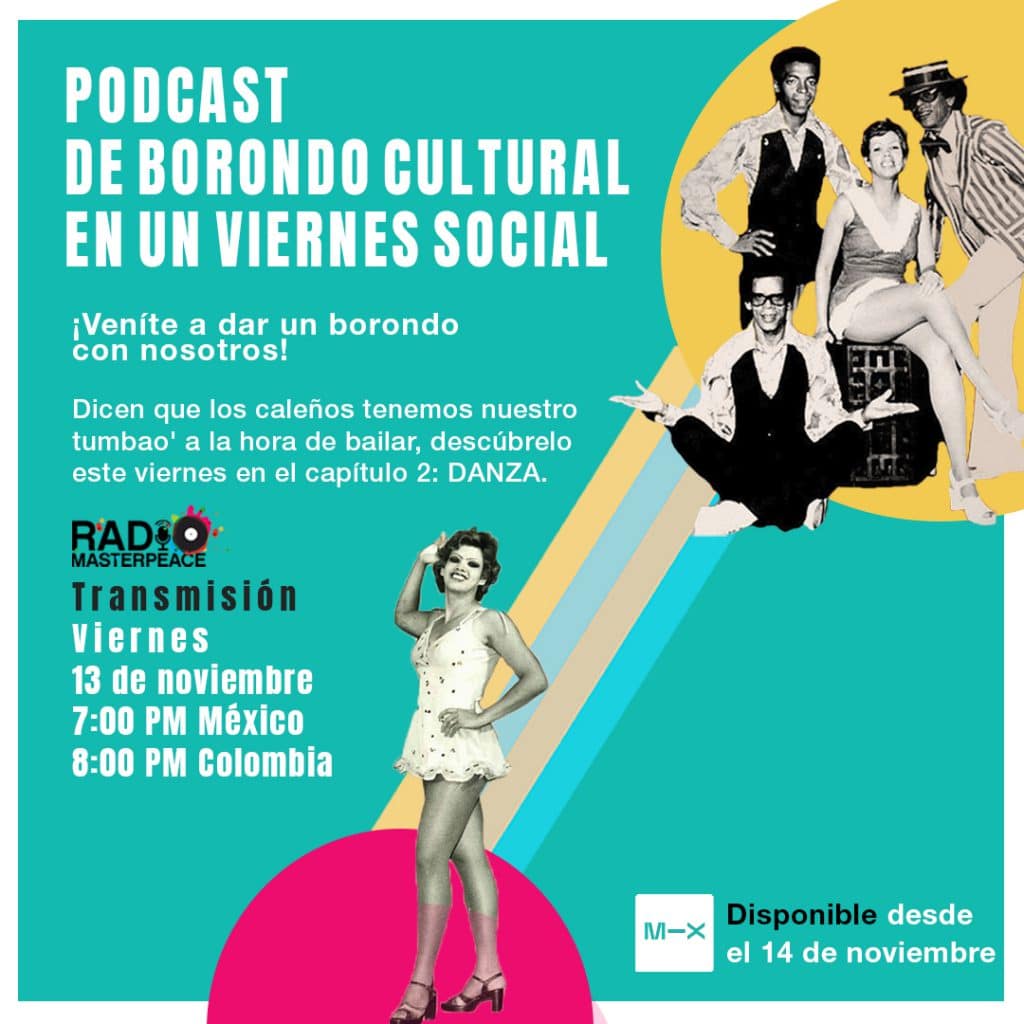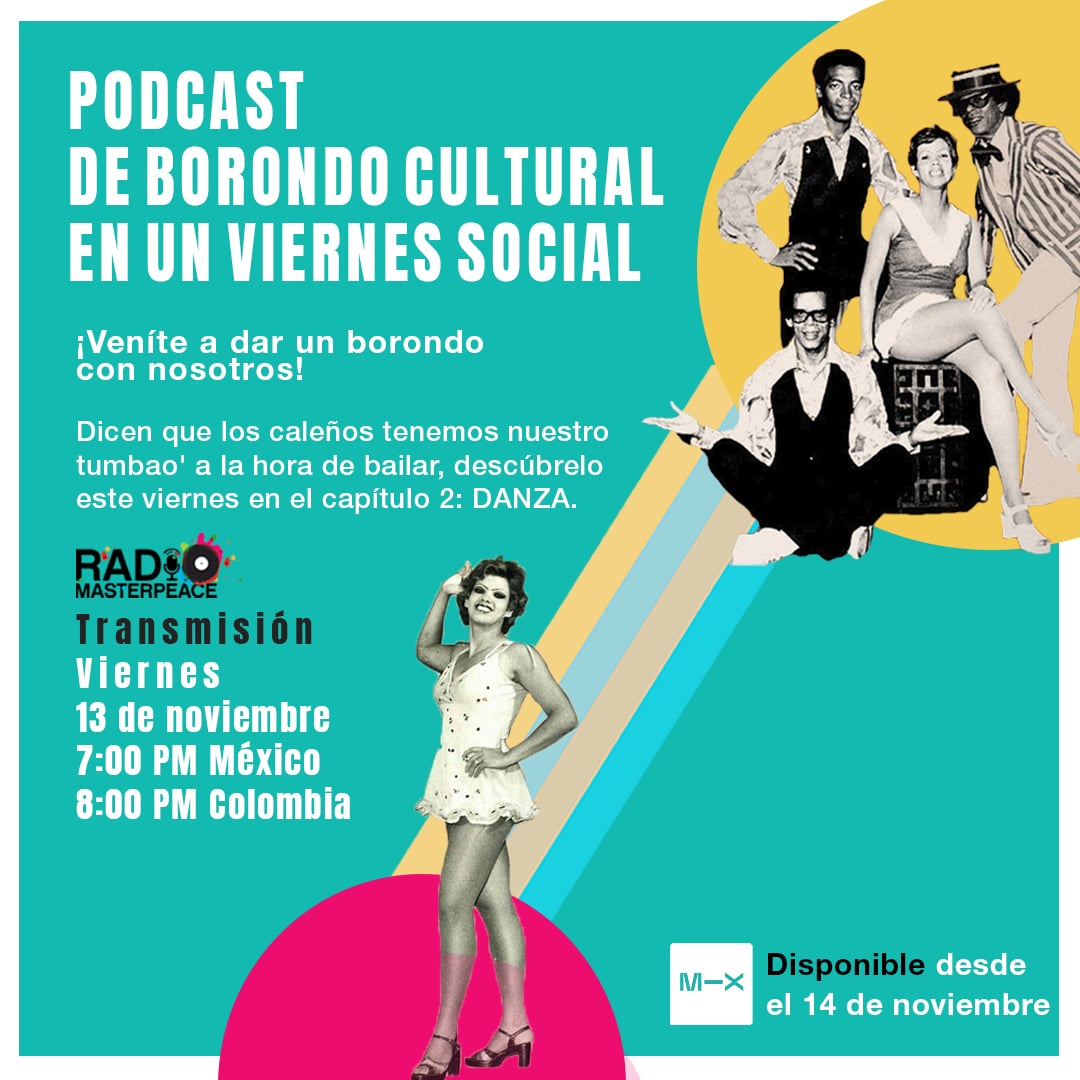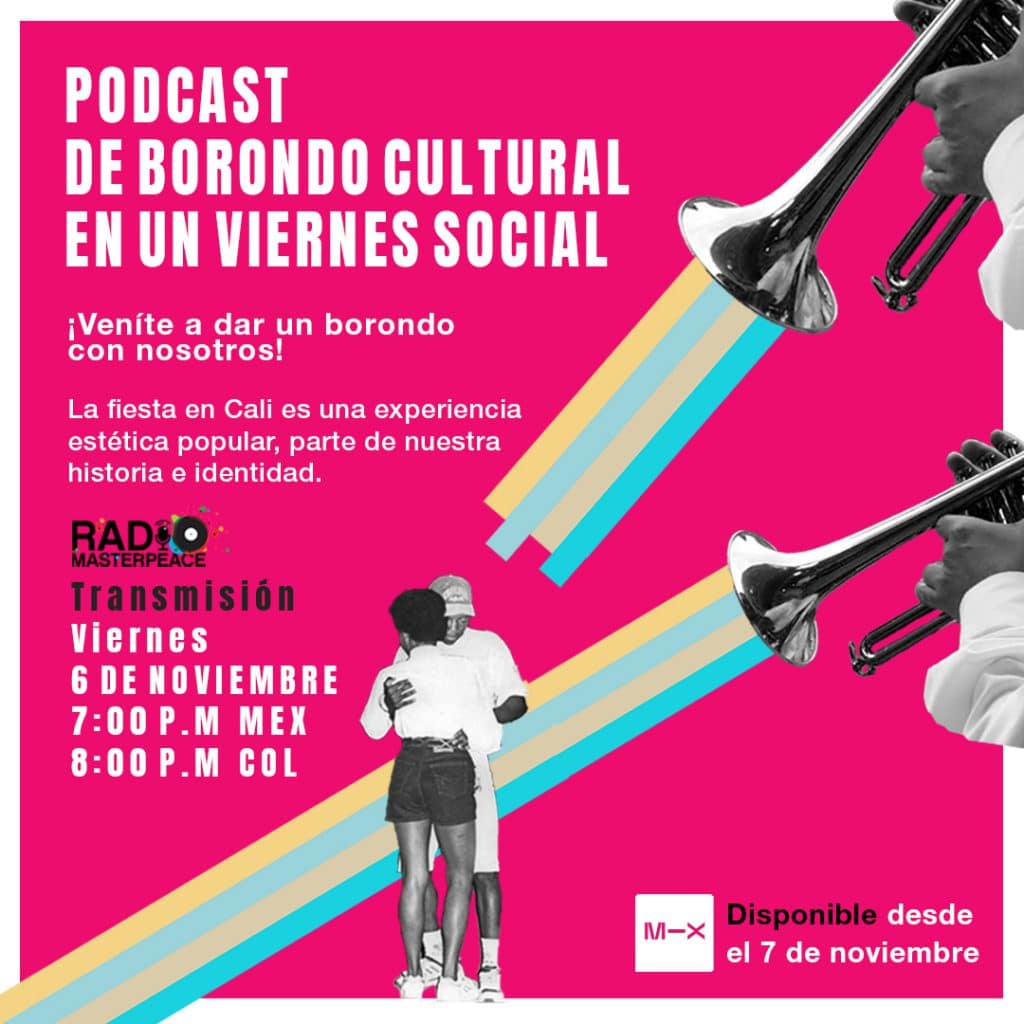 The episodes will be broadcasted through Radio MasterPeace all 4 Fridays of November at 7PM Mexican Time – 8PM Cololmbian Time
November 6: Music
November 13: Dance
November 20: Film
November 27: Visual Arts

Radio MasterPeace is an internet radio station, started and operated by MasterPeace México in Mexico-City. It functions as a platform for communication, experimentation and dissemination of a Culture of Peace, built from intercultural dialogue, collaboration, co-creation, creativity, active learning and critical thinking as guiding principles. Radio MasterPeace operates through Mensajito.mx; a free, open and low-cost technology developed in Mexico.