We tend to think of school in terms of teachers, students, and the lessons that are covered over a school year. Others might also think of facilities and materials, with access to technology getting a good amount of attention in the wider discussion of education. Before the pandemic, which led to the closure of schools and the limiting of contact between individuals in general, we rarely considered the school for its role as the essential place for socialization among young people. 1.5 years into the global struggle with Covid-19, it has become more clear than ever that a school is much more than a building, teachers are more than just instructors, and students are more than just human sponges.
On January 24th, 2022, together with partners from the global learning community on whole child development, MasterPeace hosted a 'Webinar on Youth and Mental Well Being.' The session included presentations by researchers, input from teachers from around the world, and a panel discussion with experts on youth and mental health. The goal was to better understand the emotional challenges young people and educators face due to long standing disparities and how Covid-19 has further exacerbated those factors.
Bassem Nasir, Education Specialist at UNICEF, presented research by the international organization between 2020 and 2021 which illustrated how much in-person learning has been lost (2 trillion hours) since the start of the pandemic. Data gathered also estimated the loss of $17 trillion in future earnings by current students. Furthermore Nasir touched on the nutritional, mental, and socio-cultural ripple effect of so many children without school for so long.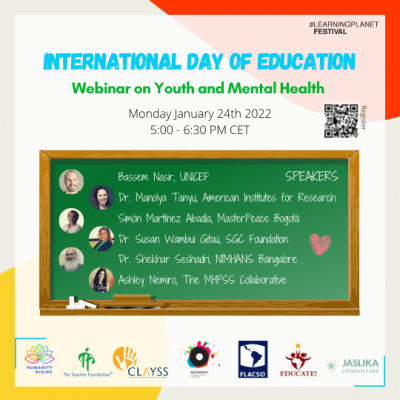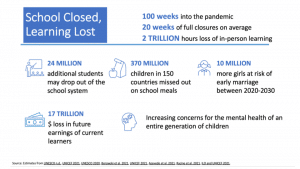 To better understand how young people respond to adversity and trauma, Dr. Manolya Tanyu, senior researcher at the American Institutes for Research, presented interesting findings on the topic of resilience. How young people respond to these types of situations is, in fact, very dynamic and dependent upon several personal factors such as: age, experience, social-emotional skills and access to services. That is to say, while adversity may be felt across the globe in the wake of a pandemic or some other disaster, how young people cope with it can vary greatly.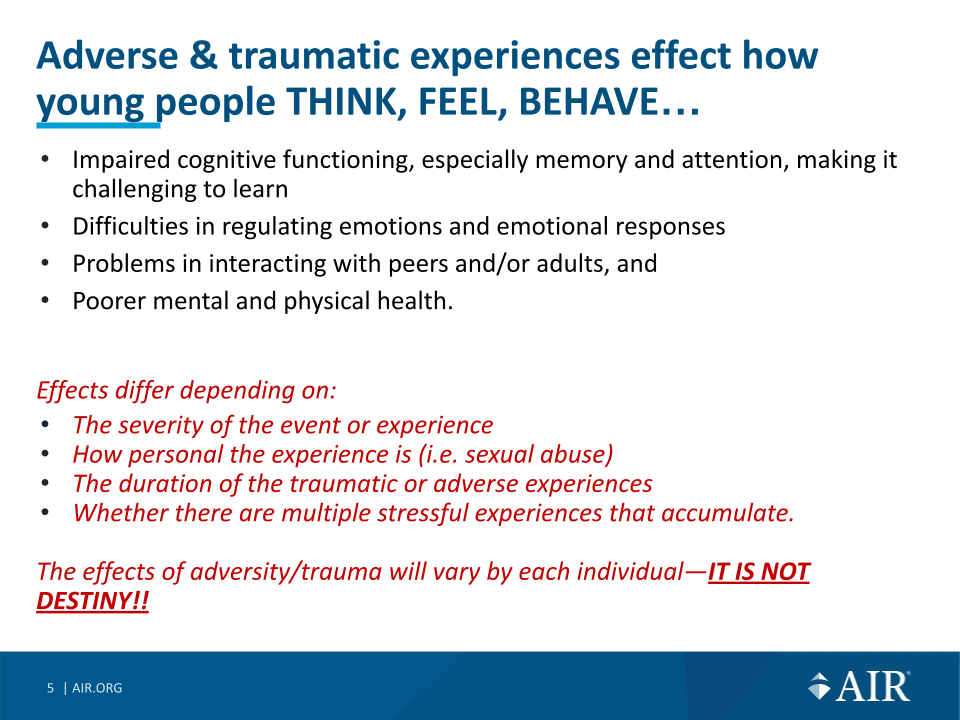 The webinar, which was broadcasted live in partnership with Humanity Rising and Ubiquity University, included testimony from teachers from around the world regarding what they have experienced as educators since the start of the pandemic. Together with an international cross section of students they also submitted video statements regarding both the challenges and some of the strategies they have adopted to make something positive and inspiring out of the experience.
In the third and final act of the online gathering a panel of experts consisting of Ashley Nemiro from the MHPSS Collaborative; Dr. Shekhar Seshadri, Child Psychiatrist, NIMHANS; and Simón Martínez Abadía, Cultural Manager and Teacher from MasterPeace Colombia. Panelists explored local experiences related to working with young people in addressing trauma, as well as policies related to better addressing mental health of young people around the world.
As a first in what hopes to become a series of events and activities around mental well being, the webinar concluded by taking stock of what we have learned from the adversity of the past years and how we can benefit from this knowledge. Among the many conclusions was an inspiring call to action by Dr. Shekhar Seshadri, to help children create memories, to remember this pandemic not just as a period of bad things and frustration, but as a positive experience where there was time to do fun things, learn in different ways, and be creative.

Editor's Note: This article focuses specifically on teachers and students and the experiences of not having access to schools during a crisis. MasterPeace does not seek to undermine government policies regarding health and safety. We do not claim to know better than scientists and elected officials.