'That is Europe that we dream of! The project aims to understand how Europeans think of the future of Europe, amidst hope & fear
MasterPeace proudly kicked-off the first team meeting of 'My Future is Now' with the partners, Youth Power-Bosnia and Herzegovina, Youth Power- Germany, MasterPeace Romania, Peace Action Community Estonia PACE -Estonia, Act for Society Centre – Albania, Autres Directiones, -the Netherlands and OBI4WAN- The Netherlands.
The project aims to 'foster European citizenship and to improve conditions for civic and democratic participation at Union level'
A goal that these partner organizations have been working on in the past few years, however 'My Future is Now' focus on 'encourage democratic and civic participation of youngsters with lower education, who till now did not join any voting and community work and could be regarded as 'Eurosceptics'
The Program provide a chance to debating the future of Europe and challenging Euroscepticism
through the motto: Engage, Connect and Empower,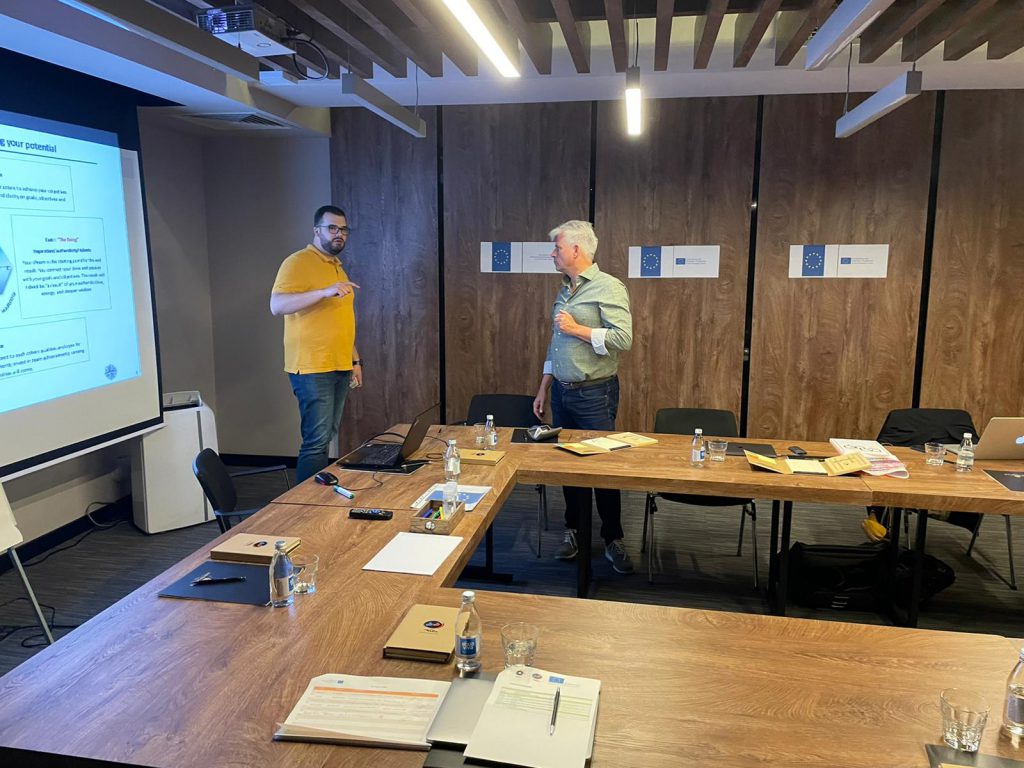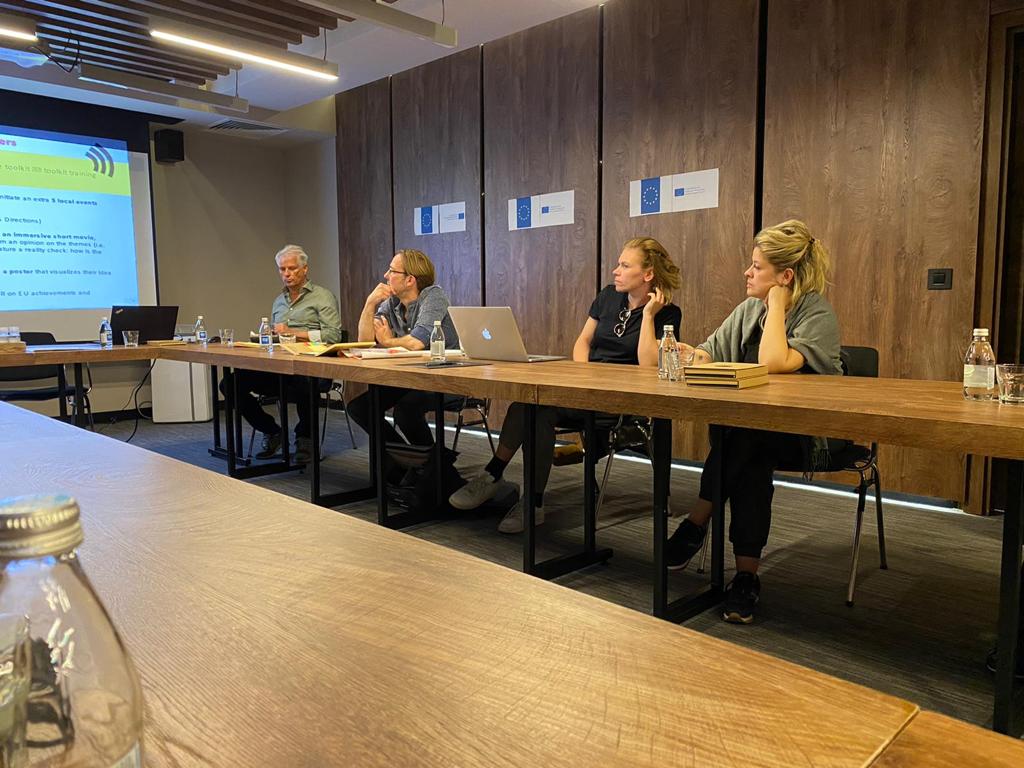 The project work to engage 915 direct (ages 30-65) and 600 indirectly involved youngsters. 
Through Three thematic dimensions (common tread in all 3 streams):
1- Jobs and livelihood: what's in it for me, brain drain or stay and build a future, digital transition
2- Migration & Integration: mobility, respect, inclusivity and human rights
3- Democratic processes: voting as right, freedom of speech, digitalization, fake news, social media, and privacy
STREAM 1 – My Voice Matters
1- Training tools  development of the toolkit  toolkit training:
– All partners will engage the target group + initiate an extra 5 local events with at
least 20 participants.
Interactive game

3 thematic dimensions introduced in an immersive short movie, where participants will be encouraged to form an opinion on the themes (i.e. 'does this exceed your limits'. All themes feature a reality check: how is the situation now in the EU?)

Participants will choose one topic to create a poster that visualizes their idea for
change.
– Participants will answer the interactive poll on EU achievements and challenges
STREAM 2 – My and Your Voice Matter
–  Each country will organize a Great Minds Meeting (GMM)
–  My Future- Relay (2b) – one program with 6 online exchanges.
The youngsters reached in stream 1 will connect, debate and exchange with their peers to understand their viewpoints on the 3 dimensions to be(come) an active citizen.
STREAM 3 – My, Your Voice and Beyond
To empower youngsters bring their voices to a new network to take actionable steps.
– "Week of Connection" Each day youngsters of a country are the hosting party and
youngsters from the other 5 countries participate.
Each day 1 of the 3 dimensions is the key theme to discuss.The fourth day is a wrap up and a manifesto movie with advices will be created to share in our networks. We bring their top 3 ideas per dimension into actions via platforms and integrate them in our portfolio.
– With the support of https://www.obi4wan.com/en we will use big data for so-called
"social listening". With their tooling we will -during the 18 months- aggregate online sharings by youngsters in the top 10 relevant online fora per country.