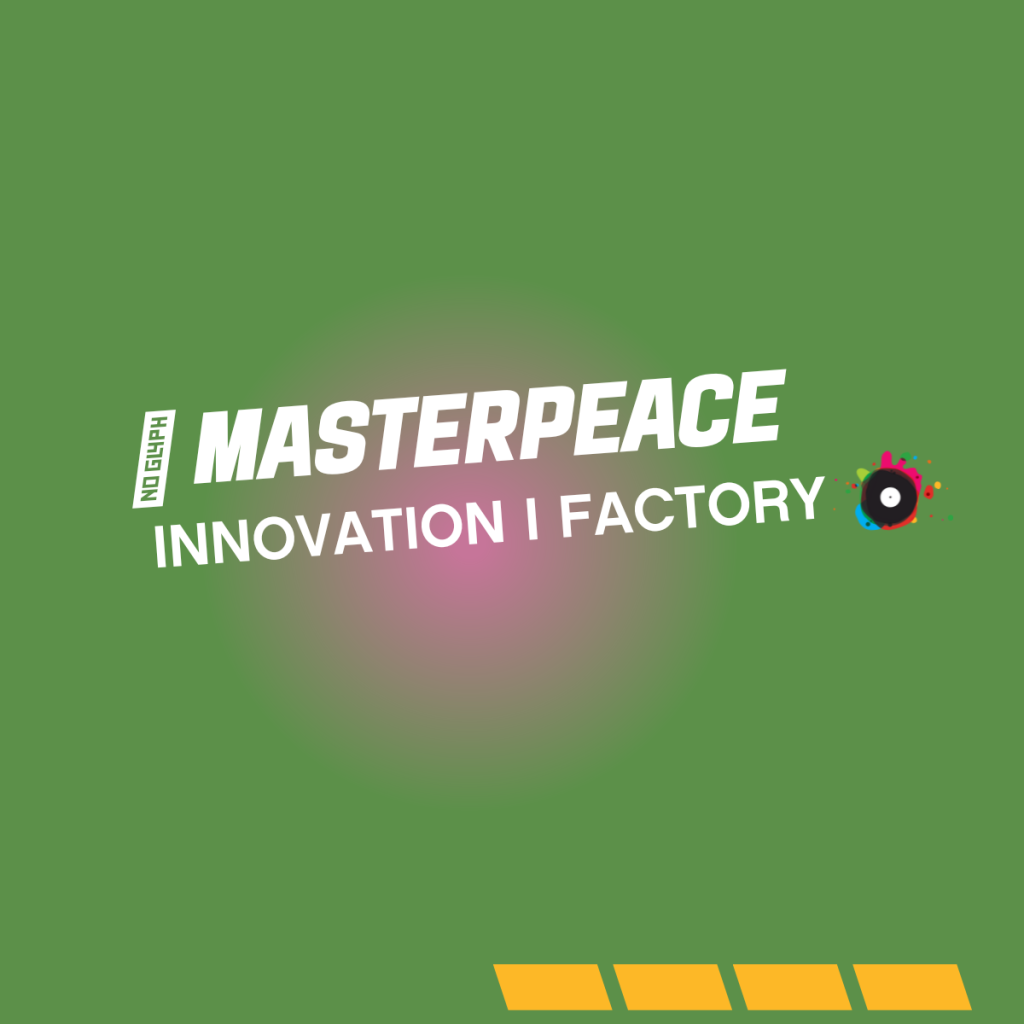 Hold on tight, because the world is about to witness an unprecedented wave of excitement and transformation! Just a few months ago, the MasterPeace Foundation boldly unveiled its groundbreaking initiative—the MasterPeace Innovation Factory.
MasterPeace's Innovation Factory is an incubator-like for social impact initiatives that aims to host some of the movement's most promising innovations and accelerate them to the next stage of creating impact and being 'market' ready. The Innovation Factory supports selected innovations with coaching on business development, managing winning teams, and scalability. The factory aims to open its door to thematic innovations in the future and beyond the MasterPeace movement.
MasterPeace clubs from every corner of the globe, coming together to showcase their most ingenious and locally-tested projects, ready to rock the world! With innovation and collaboration as the fuel propelling us forward, the MasterPeace Innovation Factory stands tall as a beacon of hope, ready to ignite a world-altering movement.
So what's the mission? it's nothing short of extraordinary. The Innovation Factory is all about nurturing peace, inclusivity, and sustainability on a jaw-dropping global scale. The Innovation Factory is on a mission to accelerate and scale community-based innovations that drive real impact in creating a more peaceful, inclusive, and sustainable world. We recognize the urgent need to collaborate and elevate grassroots innovations to the global stage to address today's challenges. Together, we can foster sustainable change by nurturing bottom-up, innovative products backed by strong community support. Our collective efforts will empower innovators, transform communities, and pave the way for a brighter, more resilient future!
To make a significant mark in this movement, MasterPeace Clubs were encouraged to step forward and present their innovative projects that had already demonstrated positive impact at the local level. The application criteria were thoughtfully designed to identify projects with inherent potential to bring about profound and meaningful changes on a global scale. Taking this selection process seriously, an external jury diligently assessed the submissions. From numerous applications, they selected 2 exceptional locally-tested projects from MasterPeace Clubs to receive tailored coaching from experienced business experts to help drive scaling up their success and to get assistance for expanding their project reach into new markets worldwide with other clubs.
This exclusive opportunity within the MasterPeace Innovation Factory reaffirms the organization's commitment to nurture and amplify the most promising initiatives, steering the journey towards a better world through collective action and innovation. The stage is set for an electrifying adventure—a quest to change the world and prove that when innovation and collaboration join forces, the possibilities are limitless.
Buckle up, adventurers, because the MasterPeace Innovation Factory is set to reshape the world as we know it. Because the applications that did not make it to the final 2 were as promising to get very fast to the same stage. We're about to embark on an unforgettable journey—a journey that will go down in history as the moment we ignited a world of thrilling innovation and unleashed global impact for peace! And, it is just the beginning…..