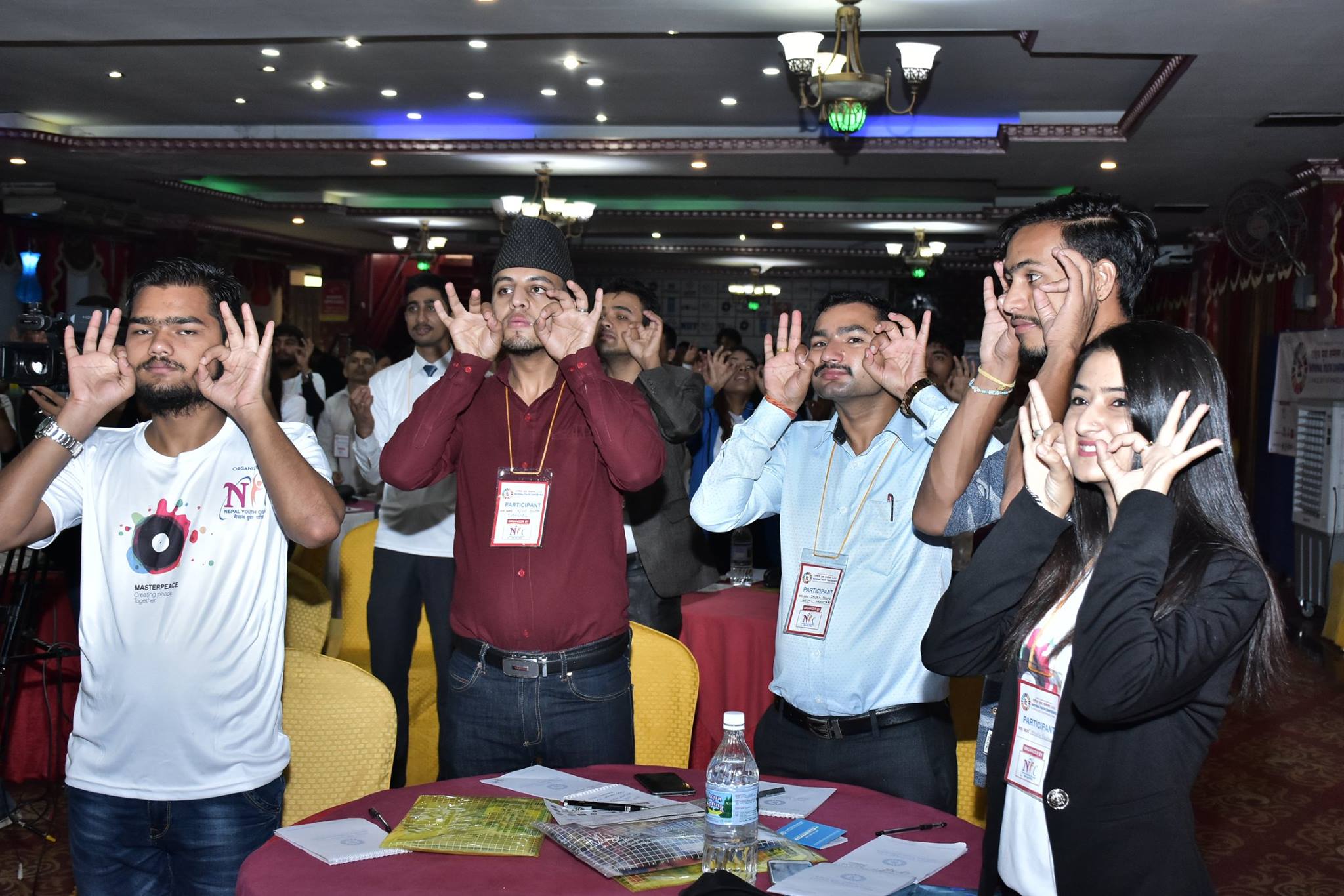 Asian youth summit

The First Edition of the Asian Youth Summit with the headline "Creating impact. Together." will be a unique event that brings together Asian youth leaders in Kathmandu, Nepal, from 22-24 March 2019. These are the most talented and inspirational changemakers who work for the sustainability and development of their local communities.
The leaders will be joined by invited representatives from businesses, governmental institutions and civil society organizations, with the goal to exchange best practices, learn & develop on personal and professional levels, extend networks and co-create funding opportunities.
Introduction
We all recognise the global and regional challenges of the modern world. The UN's Sustainable Development Goals further demonstrate the urgency and the opportunities to work together for a better world that offers equal opportunities and well-being to all.
MasterPeace believes the world inhabits 7 billion talents, not 7 billion issues. The Asian Youth Summit aims to bring together change-makers from various regions to create a strong network and work on innovative concepts and ideas that will impact the daily life of millions. You will grow as a personal leader and become part of a strong network that is based on passion and shared values to make the world a better place. We will "create impact. Together".
Main themes
Innovative and future-proof concepts for creating strong positive impact on the society
Personal leadership and capacity-building of organization
Creating and fostering inclusive societies with gender equality and high quality education
Climate change and the role of the society
Promoting the SDGs through engaging the youth in the Asian region
Activities: During the conference
Inspiring personal life stories
Best practice workshops by external invited guests and MasterPeace Club leaders
Creating innovative concepts for social impact
Various activities to improve pitching skills, organizational capacity and team dynamics
Enjoying Nepalese hospitality and gaining insight to the culture
Activities: Post-conference
Fostering the network
Coaching for outstanding concepts to realize the projects
Communicating the outcomes of the event on a local, regional and global level
Presenting the findings and recommendations to the respective country head of Asian Regions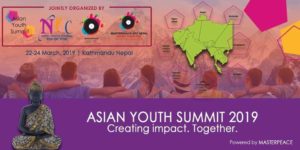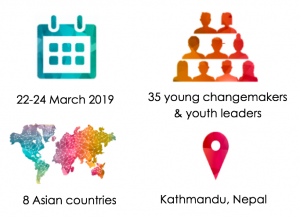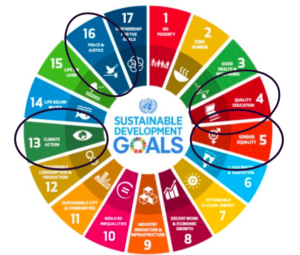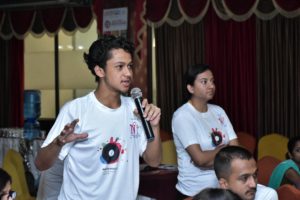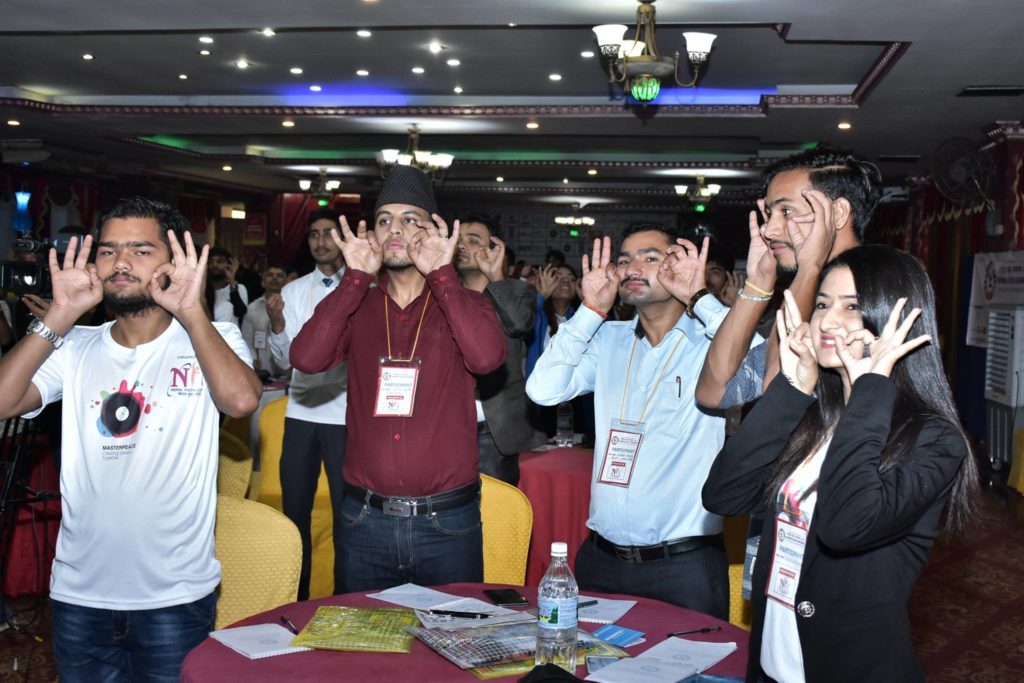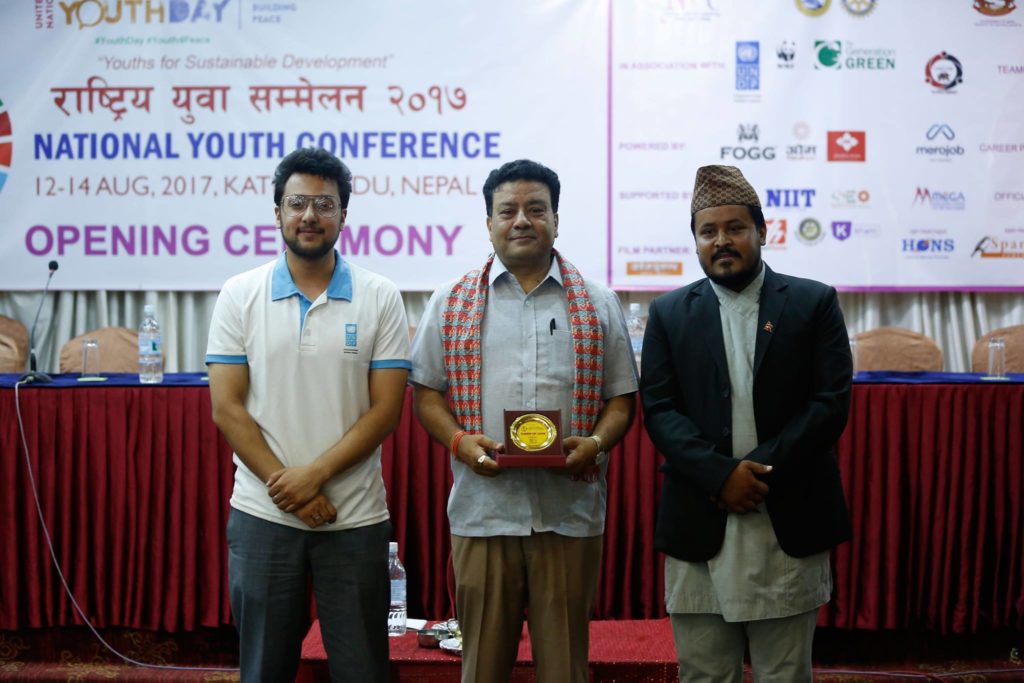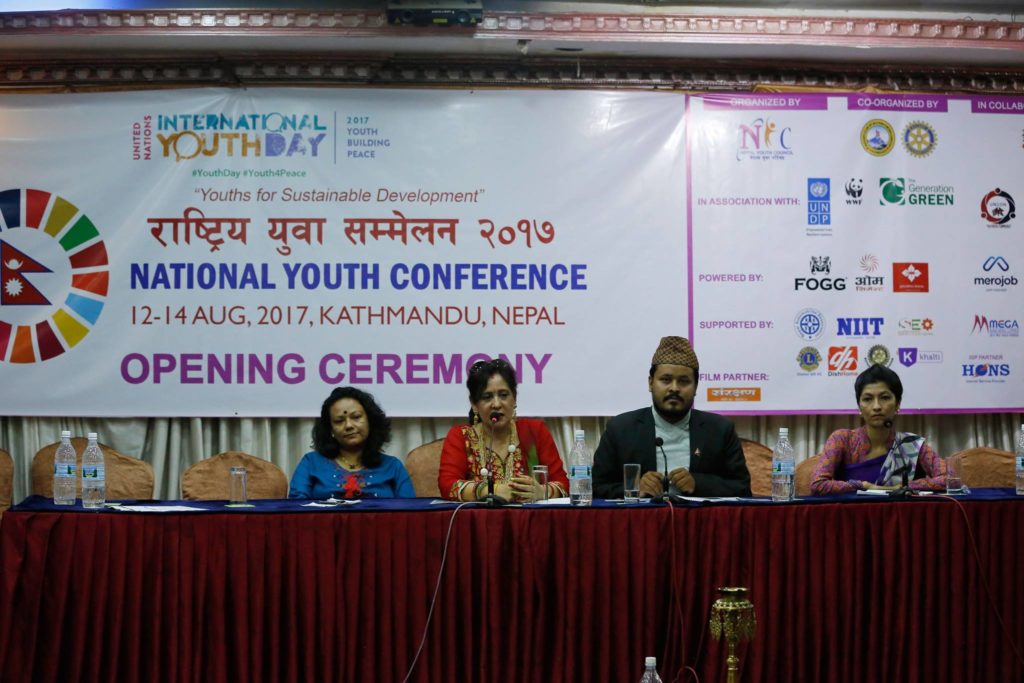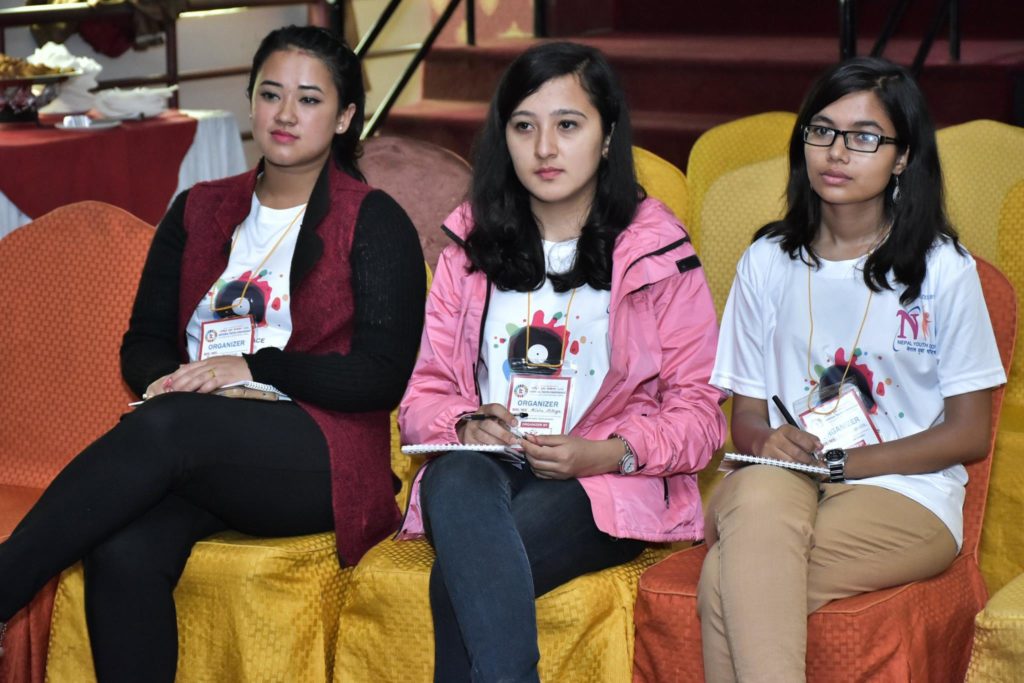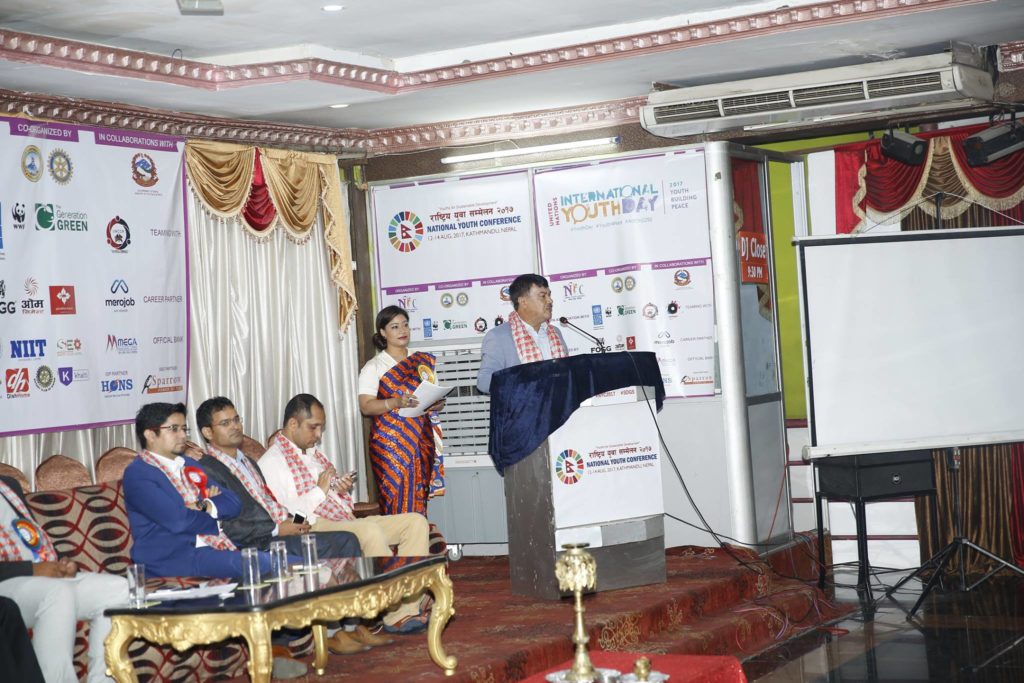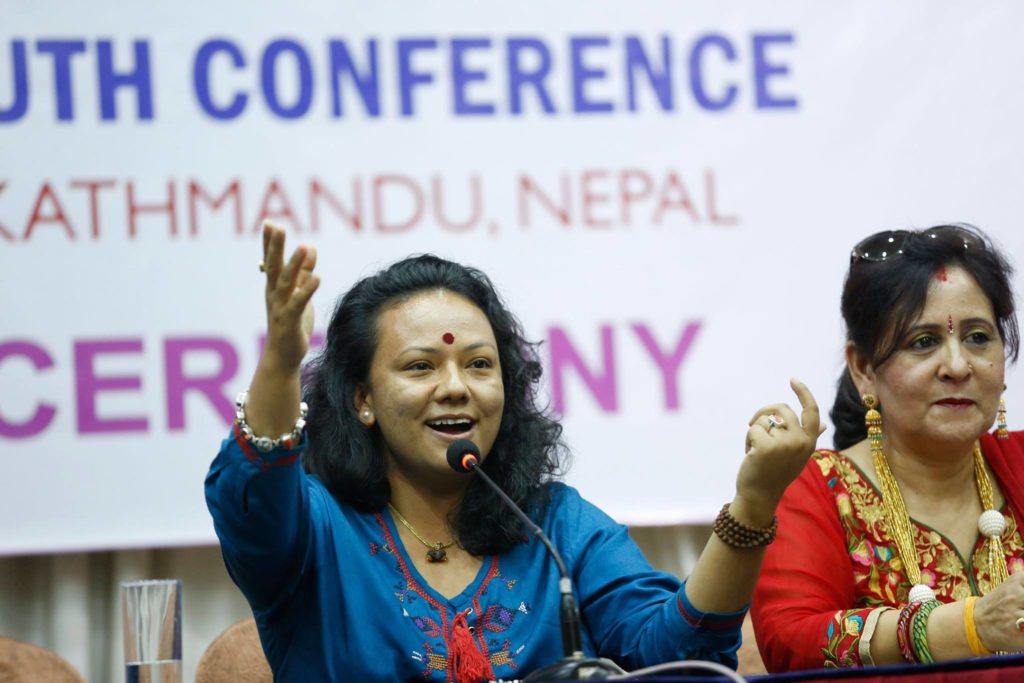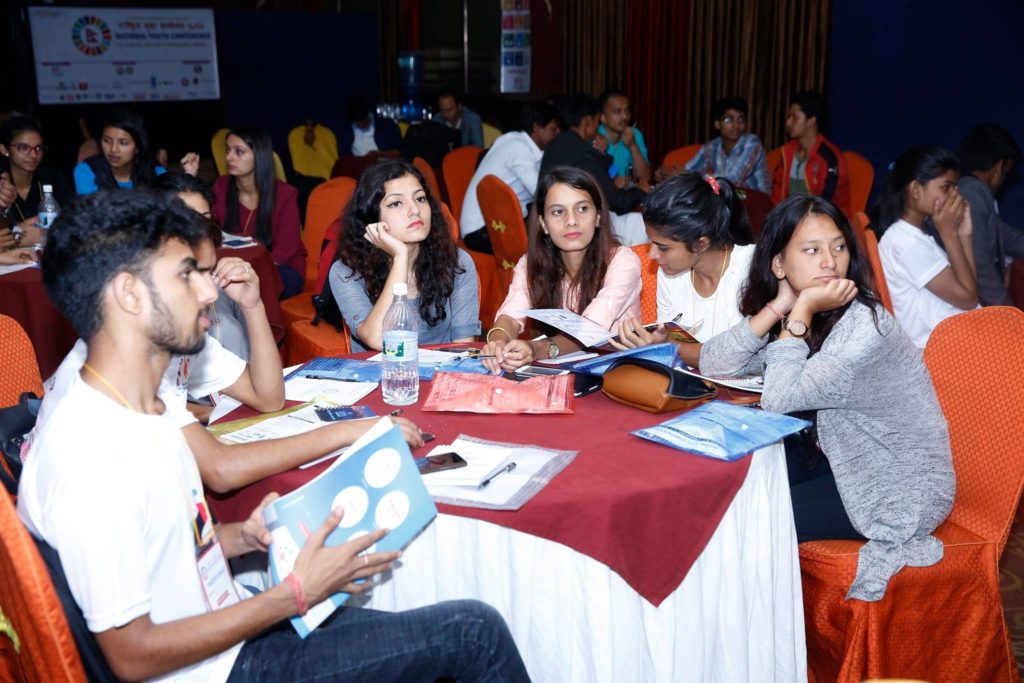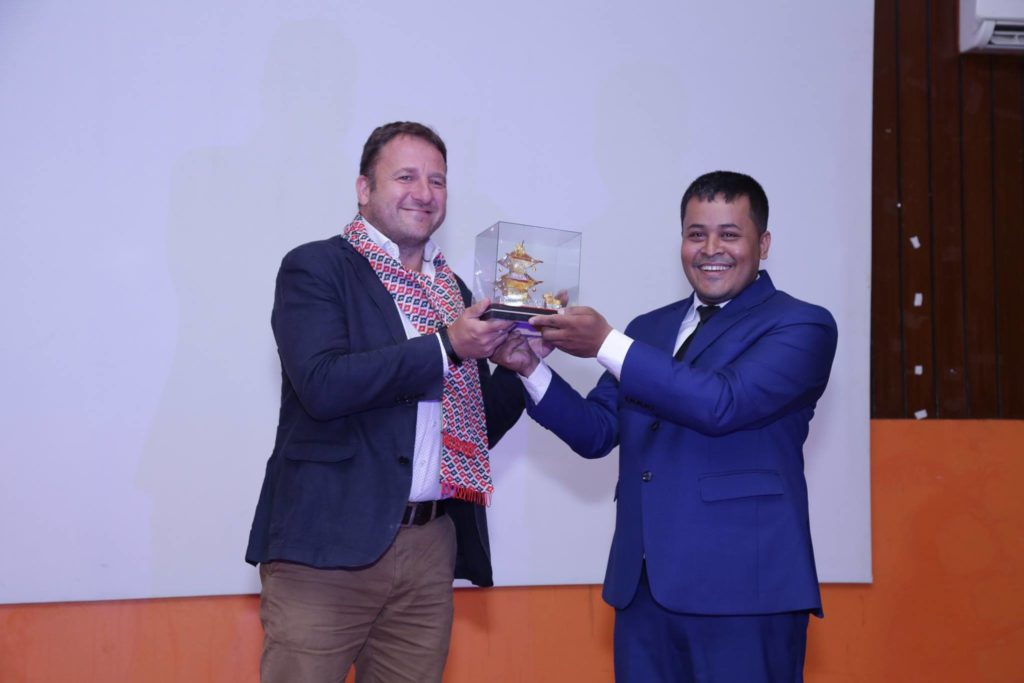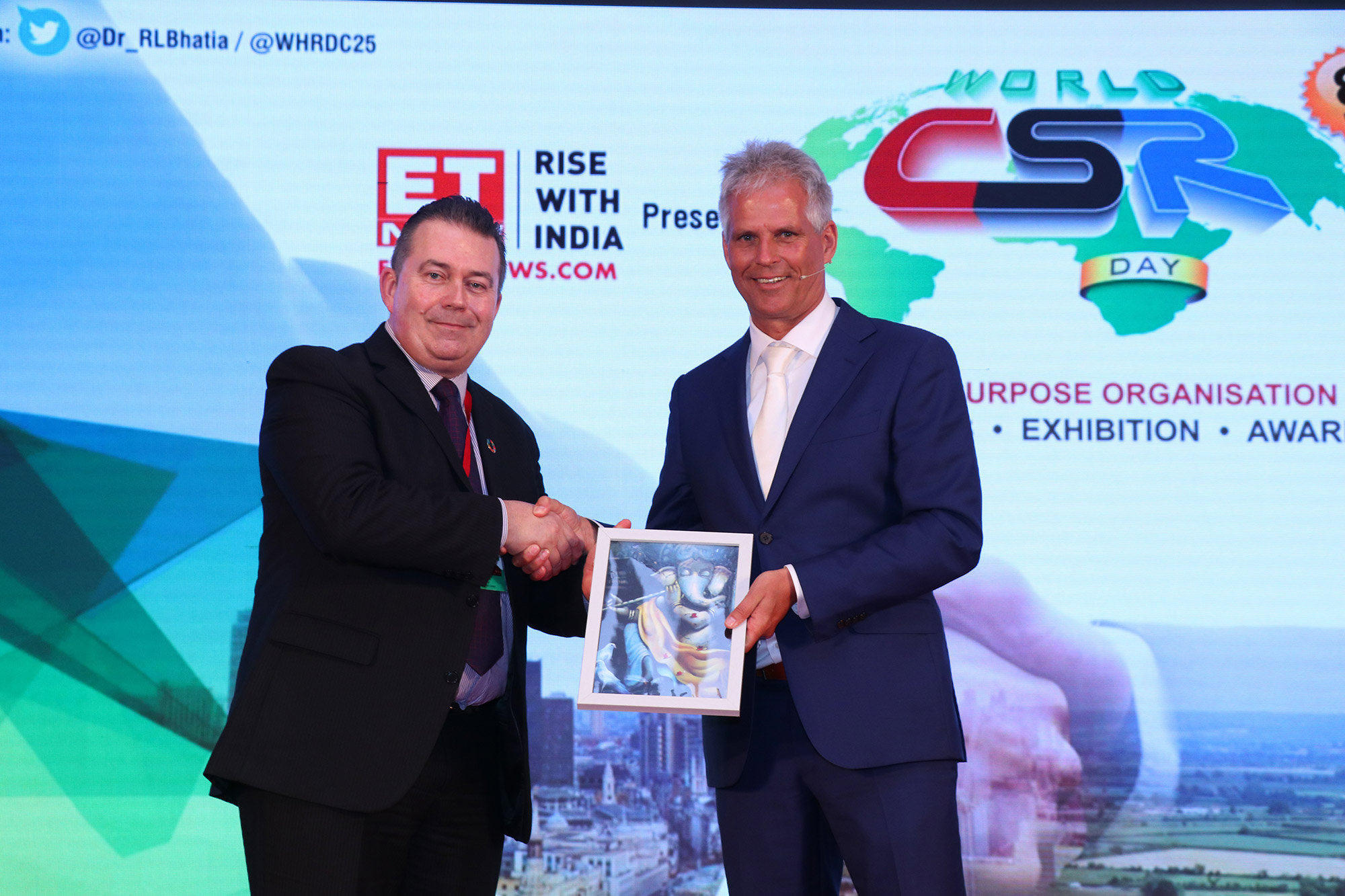 The Global Peace Leadership and
Excellence Award

MasterPeace was awarded the "GLOBAL PEACE LEADERSHIP & EXCELLENCE AWARD" of the prestigious World CSR Congress. The summit was held in Mumbai- India the 17th and 18th of February as a recognition for MasterPeace Foundation change-makers efforts in 40 countries for their local impact.
The prestigious award is given by 'World CSR Day' a leading global name based in different cities, which recognizes and honors organization's & individuals for outstanding, innovative and world-class products, services, projects and programmes implemented in the past or present. These projects demonstrate the organization leadership, sincerity and on-going commitment in incorporating ethical values, compliance with legal requirements, and respect for individuals, communities & the environment in the way they do business.
MasterPeace joined other global players such as Corporate Sustainability Director, Dell, Corporate Services & CSR, Tata Communications, Environment Department, Dubai Municipality, Corporate Social Responsibility, Societe Generale Global and many others
The moment was witnessed by around 500 attendees from 33 countries representing the best efforts in CSR, which brought some of the top names in both business and civil society. The team of the well-known in regional CSR spheres, Dr.Bhatia Founder, World CSR Day at UN AIDF Forum, Bangkok appreciated our principles to fight conflicts based on positivity and impartiality.
Special interest was dedicated to our model of connecting local change-makers via our global movement and support them with coaching, creating campaigns, concepts and funding together was seen as unique and innovative. We shared the believe that CSR, SDG's, business and civil society can and will create the bigger impact.
"It was such a personal honor to have a key-note speech on behalf of all the MasterPeace club and team members!  My title "7 billion talents, not 7 billion issues" was well understood"
Through our work in MasterPeace, I explained our 3 focus activities : a) using soft power, music, art, dance and sport to inspire and connect people in order to have b) a dialogue with multi-stakeholders on c) how to create local perspective in an inclusive society, which was synergy with the global trends of building sustainable local framework that. I was honored to voice the power of all our clubs when I explained how we act on four continents and realized in total 350 projects in 2018.
Panning quickly around the world, we could explain our work more concretely  with zooming on projects like 'Walls of Connection' a project and campaign we run for the past few years and still sparks interest, as some global leaders build many physical and mental walls; our answer to positively create in less than 6 month in 30 cities around the world 170 Murals beautiful bringing both sides of the wall together; asking youngsters to visualize their dreams and hope  for connection, our "Walls of Connection"
In Europe with the growing refugee crisis, in MasterPeace we saw them for their talents and not for their problems. In Germany we use storytelling with stereotyped refugee to show that they also do have talents like you and me. In The Netherlands, we use education to inspire youngsters to use their talents, not only for their personal growth, but to contribute to their classmates, to their school and to their neighborhoods.
In Albania, Bosnia Herzegovina, Morocco and Georgia we play music and use dialogue with youngsters to help them grow personally part of a minority group, developing the cultural sectors to be able to grow and effectively create social impact.
Taking a spin around the world, we were proud to showcase some examples from our teams in Mexico, Colombia and Ecuador who use music, arts and dance to inspire and connect in a context of heavy drugs issues and poverty; I shared the impact of sports in countries like Burundi, Zimbabwe and Malawi when we bring via soccer tournaments, vulnerable youngsters and train their trainers especially on dialogue; I shared the success of our leadership summits in Kenya, Morocco and Tunisia on how we fought poverty via education, building schools, training teachers and providing adequate materials in Asian countries like Bangladesh, Pakistan, India and Nepal.
This moment came in the dawn of the suicide attack in southern part of India-administered Kashmir, the worst such attack in two decades of Kashmir conflict to show the urgency of MasterPeace mission and work, our message of Peace couldn't be more timely. My final call that the pressure on all our society are immense; It takes YOU and ME to ACT!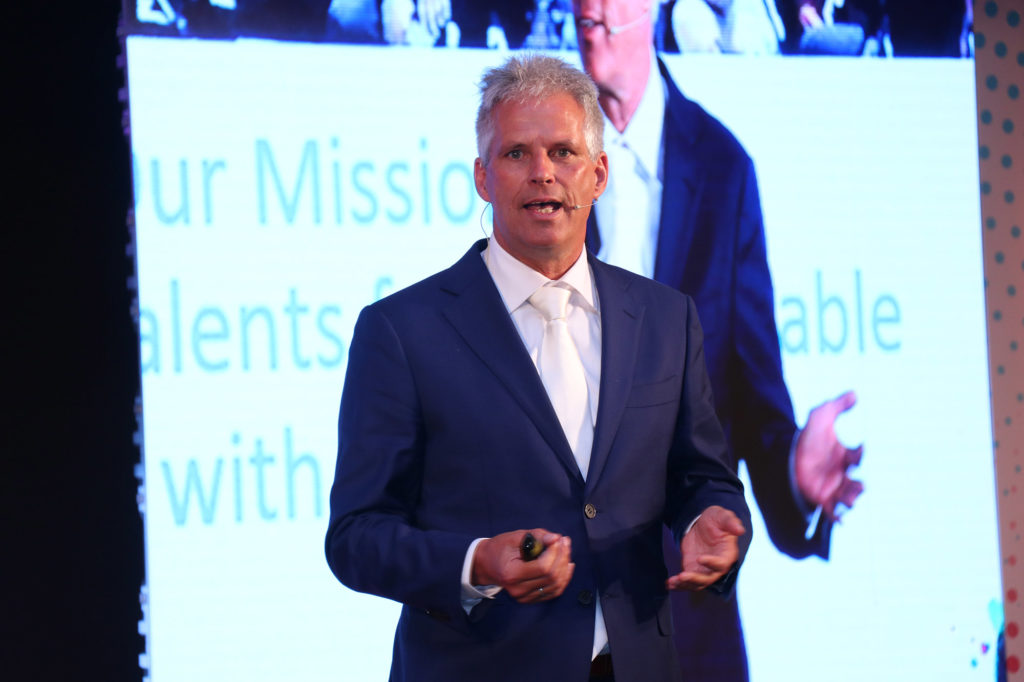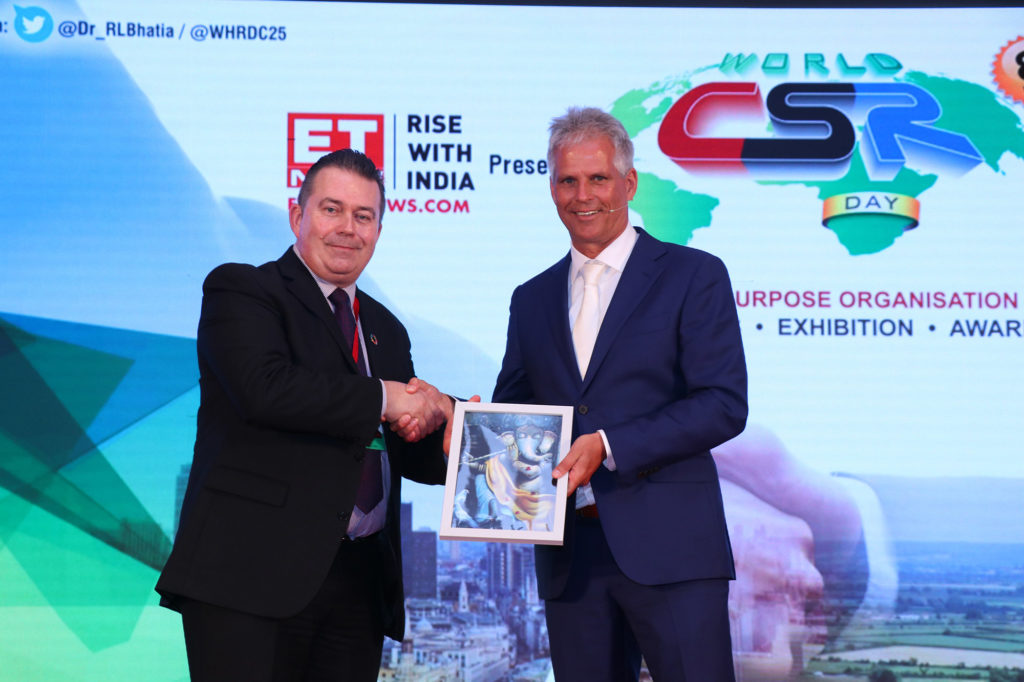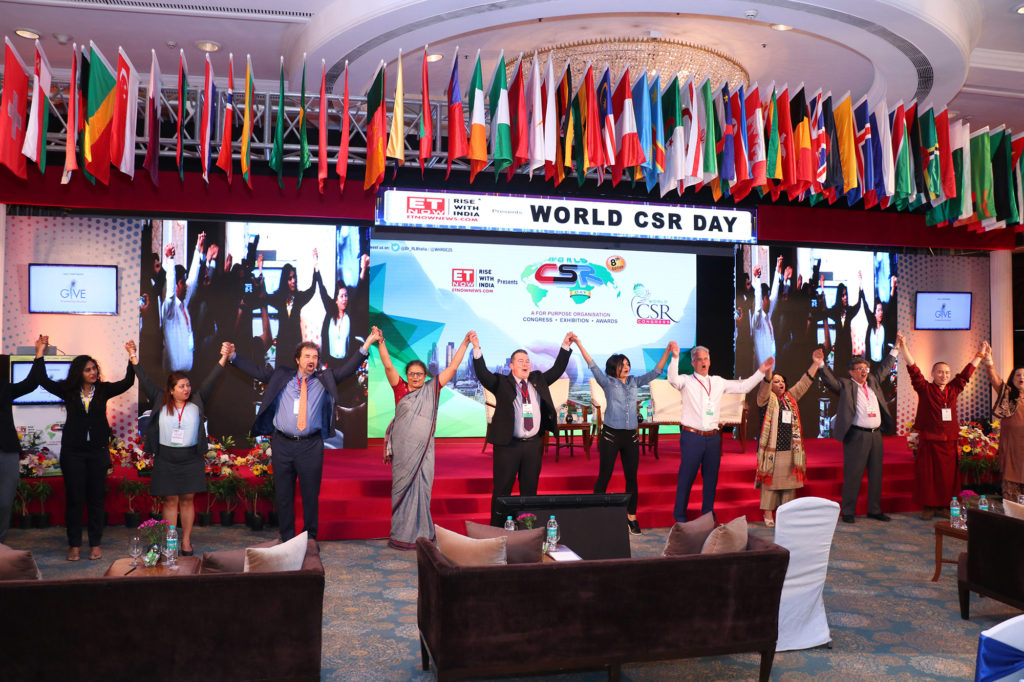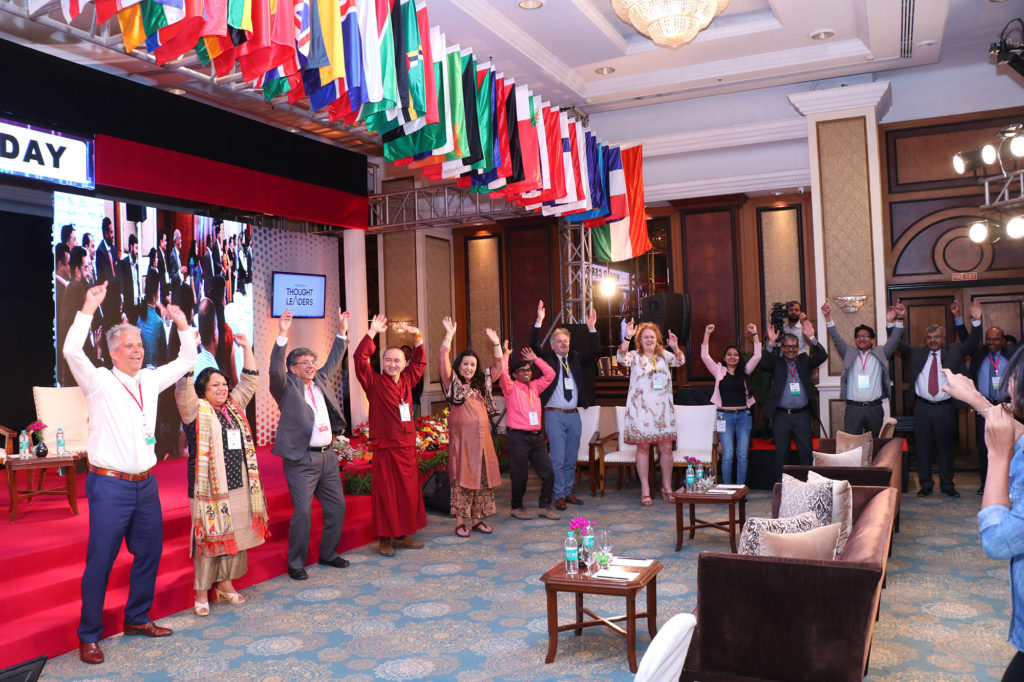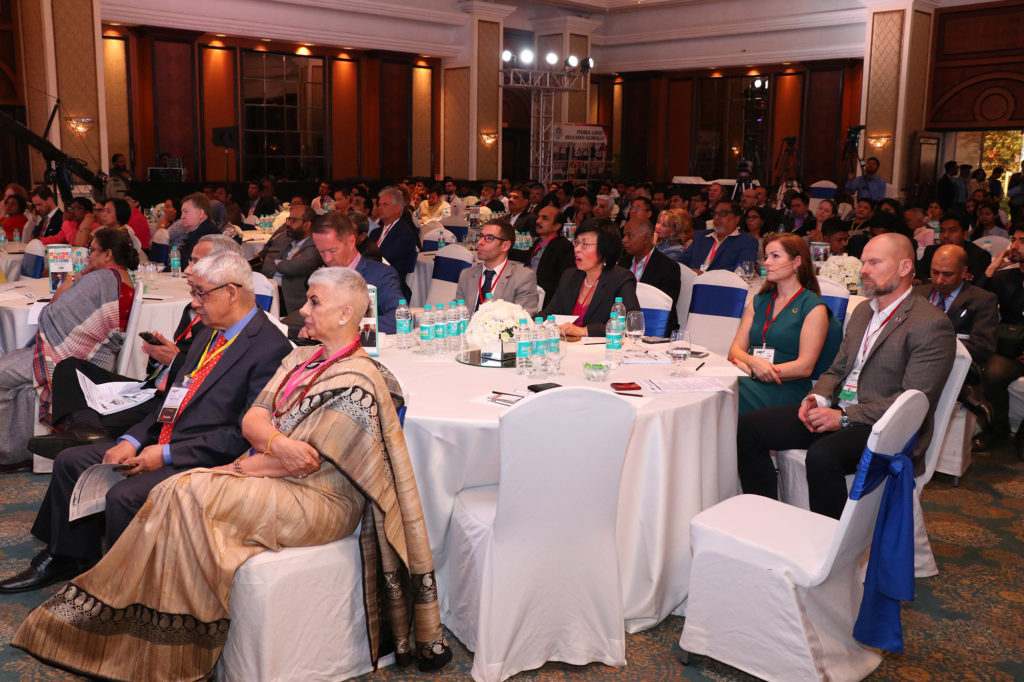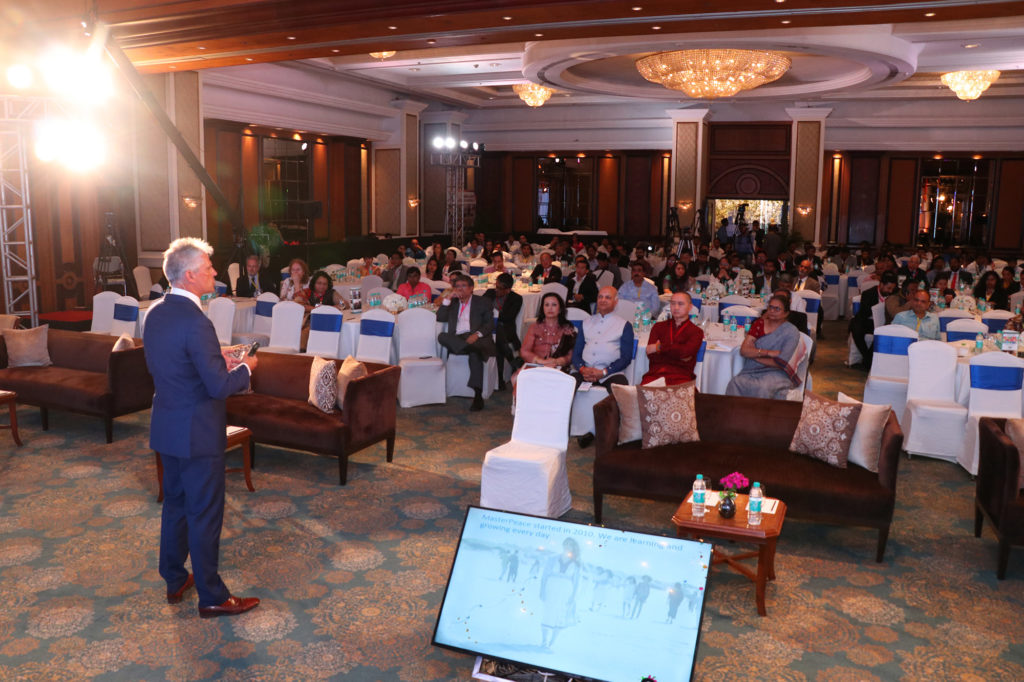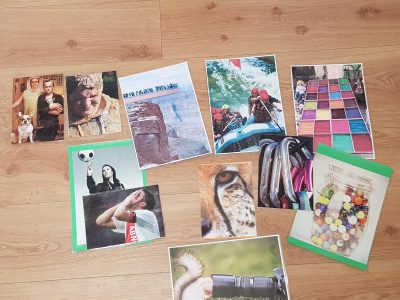 Act for liberty

What does freedom mean? What does it mean to you personally? And can we feel the impact of challenges like climate change, migration streams and terrorist attacks on freedom within Europe?
Europe for Citizens makes it possible that MasterPeace will Act for liberty in four different countries; Bosnia Herzegovina, Croatia, Germany & the Netherlands. During the Act for liberty sessions we investigate what threatens our freedom today. We will challenge young Europeans to come with solutions for an open, free and inclusive society that brings freedom to us all. Topics we will discuss are the anti-democratic tendencies in Europe, limited freedom of speech, Euroscepticism and disinformation.
Are we the boiling frogs that are cooked alive or can we keep our head cool and act in time?
With intriguing questions on topics that threaten our freedom we find out what is the boiling point and makes us act. What is, in your eyes, the border that can not be crossed if it comes to our freedom of speech, movement and act.
In search for solutions and new ideas to keep our freedom we start a dialogue to investigate together what can we do for our freedom. Everyone can contribute, every idea is valuable to come to common solutions.  
For youngsters in the Netherlands freedom may feel like an obvious thing since the Second World War but for the youth in Bosnia Herzegovina this might be completely different. Together with MasterPeace clubs in Bosnia Herzegovina (Youth Power), Croatia (Ludbreska Udruga Mladih Entuzijasta), Germany (Jugend, Bildung und Kultur EV) and our partner Autres Directions we are looking forward to this great project.
We will keep you all posted on a monthly basis about all the projects achieved for Act for Liberty.