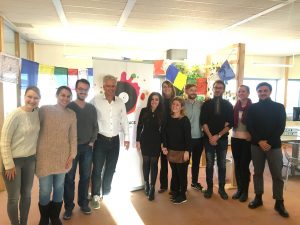 ACT!
MasterPeace received the Netherlands Enterprise Agency 'Creative Twinning' Grant to realize change and transformation using culture and youth participation in 4 countries of Albania, Bosnia and Herzegovina, Georgia and Morocco in addition to The Netherlands for the next two years. 
ACT!, which is a two-sided coined, stands for 'ACTION; and 'Artists Create Together',  where everyone is an artist. It is a MasterPeace concept that uses art to transform a local community towards an inclusive society
MasterPeace with its unique concept ACT! will initiate direct public and artists participation on art projects with the aim of creating awareness, desire for change, building knowledge and sustainability. In the 4 countries we will involve all relevant stakeholders; youngsters, role models, local government and business.
Our concept has 4 artistic building blocks of music, street art visualization, storytelling and summits with an inclusive approach of involving marginalized groups as an active part of the project.
" We are making a long-awaited momentum happen! ACT! is moving from its laboratory phase to a full-blown project spilling from those five countries to the rest of the world, where values of local ownership, co-creation, and transformation are placed right and centre "
The Four Building Blocks
32 Walls of Connection
Collaborating with local artists to create murals
800 Stories
Publish personal stories via vlogs, blogs and photography
30 Summits & events
Share best practices, evaluate and grow impact
5 countries Music Concerts- One 'Global Anthem' ft. Van Velsen and local 
with hundreds of up-coming indie artists.
Twinning Between Countries
With the financial support of the Dutch Ministry of foreign affairs via the grant "Creative Twinning", MasterPeace in the Netherlands will inspire and empower MasterPeace clubs in the 4 countries of Albania, Bosnia and Herzegovina, Georgia and Morocco.
In participating countries, MasterPeace's ACT! in connection with Creative Twinning, will help enhancing the development of cultural activities in countries bordering the EU, representing a great chance for 'twinning' Dutch social and cultural players with their counterparts in these countries creating large-scale collaborative art projects with social impact that can be copied as a best-practice to more countries globally.
Local Approach
Together we have developed ACT! as a project to achieve a more inclusive society with more cultural diversity through an integral multi-disciplinary approach. With this project, we commit to promoting social inclusion in a balanced way: in all participating countries, special attention will be paid to the youngsters who are at risk of social exclusion.
ACT! Is based on local needs identified by our teams and their networks. The 4 best practice formats are inter-related; the local team and partners have chosen themes that will be expressed by youngsters that feel encouraged by the call and message.
ACT! To The Next Level
Our mission and ambition is that these types of projects will lead to a true transformation through using role models and local cultural partners use visualization (walls of connection), storytelling en music as "the instruments" to show and start dialogues in the community on how to fuel social innovation and strengthen the eco system.
The summits are the crystalizing moments to share best practice and decide on the best next steps. Business and government will have a key role in organizing and enhancing the social innovation especially to support the perspective of the youngsters in being equal in access to opportunities (jobs,roles in society)
Measure Impact
With regards to the impact, ACT! Together with University of Utrecht, we developed 'Transformation Model' to learn how we can measure the impact of our cultural interventions on a local community. Via surveys with  different stakeholders across the countries, we will monitor and improve our plan of action, as the model starts with creating awareness through music art as a mobilizer to drive a desire for change that leads to exchange of knowledge and behavioral change through creating new perspectives and networks.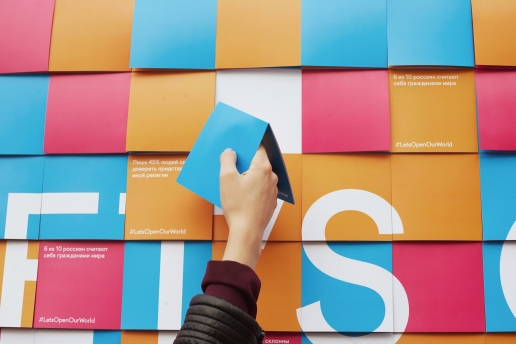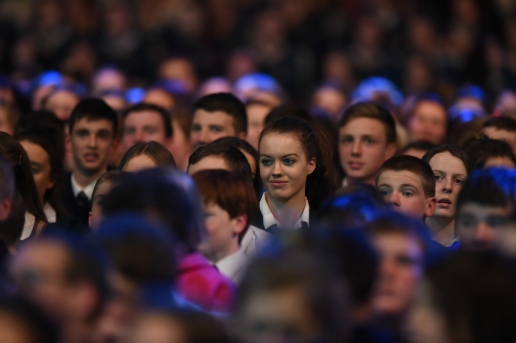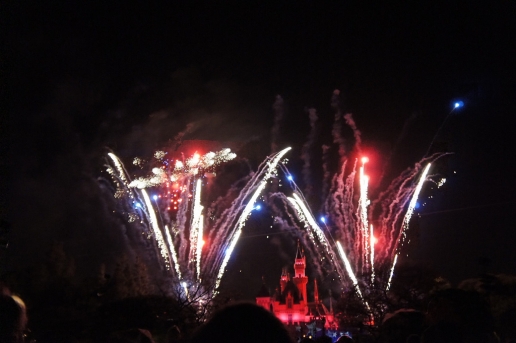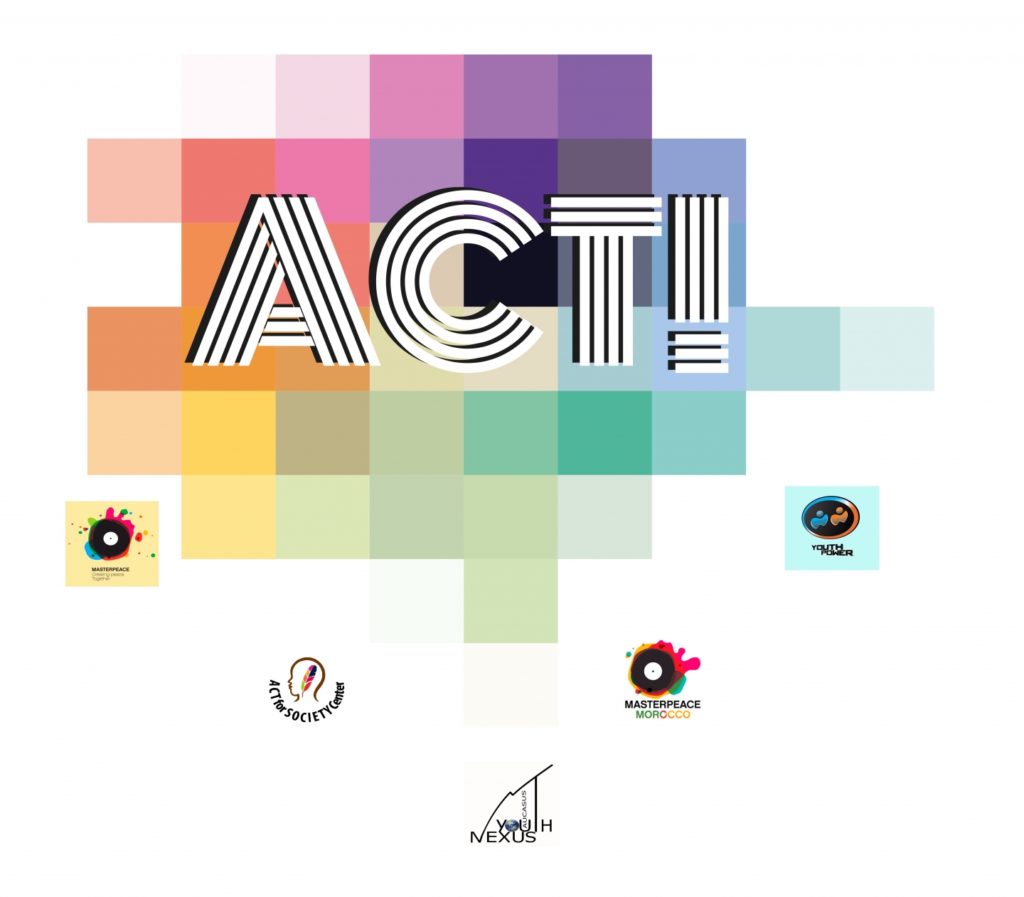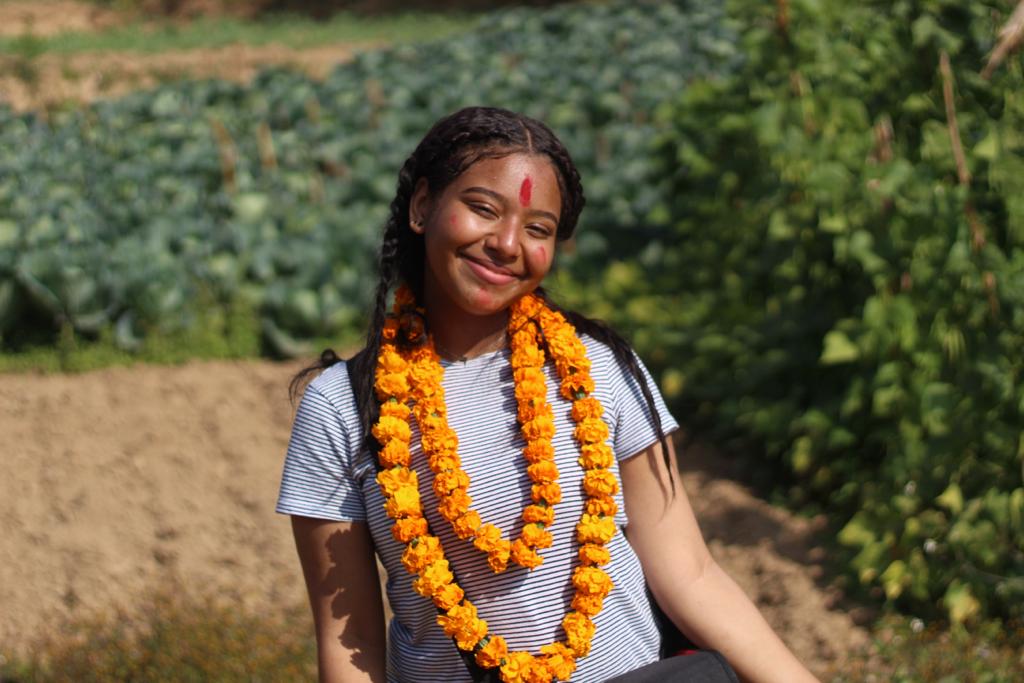 Asia: Nepal walk

Oke I can do this, yes I can! Anxiety and nervosity. It's my first time out of the country, hours away from my parents or any family. All I can think about is what's it going to be like? Well it was for sure something else. My name is Latisha (17), an intern at MasterPeace and this is my Nepali story..

Day 1
After a long flight we were finally in Kathmandu. 'So many People' was my first impression. Santosh, Punam and Heidi were waiting for us. Traditionally greeting us with a typical Nepali scarf made of orange flowers and a beautiful Nepali red scarf. With a big smile I gave them a big bear hug and thanked them for the beautiful gifts and welcoming. I was so excited to meet the other participants. On the way to the hotel I looked through the car window and I saw lots of people walking, many cars, scooter, shops and more shops. It was so different but yet so interesting and beautiful. After the arrival at the hotel and meeting the participants who were already there. Later on after a fresh shower we decided to go for a walk in the neighborhood and get know Kathmandu a bit. After that we closed the night with a group diner near the Hotel.
Day 2
After an early breakfast at the hotel Manang, we went for a tourist tour. IT WAS AMAZING! I got to see many beautiful streets. The people there My God the most beautiful people and so kind. We learned about many things like the local architecture and Nepali Buddhist & Hindu religious traditions. I remember seeing a old woman carrying a big basket on her back full with vegetables and I thought 'that must be heavy for her' I wish I could've helped her. A few minutes later she saw me taking pictures of her, she gave me a big smile. I waved and smiled back at her. I also got to see so many temples, like the Swayambhunath Stupa (also known as 'the Monkey Temple'). Not so far from the temple there were so many kids playing with fireworks, well I was running for my life hahaha, I'm really scared of fireworks. How could this tiny little human not be scared? Then I learned a new word 'Namaste' so I would walk around and proud and say Namaste to everyone haha. After 20 minutes of walking we finally arrived at the monkey town. There were lot's of monkeys and we got to see the most spectacular view stretching across the entire Kathmandu Valley.
After lunch we all gather together on the roof of the beautiful Manang hotel so we can start with our first MasterPeace program. The purpose of the program was to get to know each other, share compliments  talk about what you want to achieve during the walk and what your scared of. After the program it was diner time and I got to learn how to eat with my hands for the first time. Food tastes so much better when you eat with your hands. Tip: Never eat with your left hand!!
Day 3
At 9:00 AM our bus arrived at the hotel so we could put our bags on the bus, after breakfast it was time to leave to the Dhading area. I was very tired so I fell asleep on the bus. The next thing I knew was us arriving at the resort, we than had lunch and a few drinks. We had some time to enjoy the view. Afterwards we had our second program. We Played a game that everyone has to stand in a circle and one person stands in the middle, the person in the middle must name things he likes and whoever likes it too has to step forward. It was a way to see with whom you have things in common with. After that we seperated into groups and talked about a specific country on a particular theme. I was Venezuela and Bonaire (because I'm Venezuelan and Bonairian) and our theme was education. Lastly there was a workshop from Jeweetzelftv.nl about vlogging and how to take the perfect picture.
Start of the Nepal walk 2018
Today starts our first MasterPeace walk. I can't wait to be out in the nature and meet the Nepali participants. After our breakfast we got in the bus to go celebrate the Tihar festival at Santosh's Family. Seeing all of his family waiting for us and greeting us, was the most beautiful thing I had ever seen. I started crying because I was so happy then I said NAMASTE and they started talking to me in Nepali language, and I was like oh nooo I don't speak your language. I speak English. They all thought I was one of them at that moment and I felt at home,happy to be there with them and celebrate their festival. Words can't describe how thankful I was for their kindness and hospitality. After the lunch and celebrating the festival it was time to say goodbye. I started walking and then it hit me that I didn't say goodbye to santosh's mom I turned back and gave her a big hug. I started crying, these people gave me a warm feeling, a feeling that I was one of them. They gave me so much love it made me realize that back home we're so busy with school and work that we don't gave our family or the people we love the love that we should be giving them.
We got to walk in the nature, climb to the top, sleep under the stars and wake up every morning with a view of the beautiful Himalayas. The walk was definitely something I wasn't used to, but walking with everyone and getting to know the Nepali and the international participants, connecting with them made everything easier and worth it. The Nepali and the international team became a big family. Sitting together every night around the campfire to eat, talk, laugh and enjoy the night. What I've learned from the Nepali was that music has no language and no rules. If we couldn't understand each other we had other ways to connect and that was music and dance. I was dancing like there was no tomorrow, happy like I've never been before. During the walk these people showed me what happiness means. You don't need much to be happy, but what you do need is family and each other. It doesn't matter from where your from, what you have and don't have, WE are all people and WE take care of each other as we are all equals. At the end of the week it was time to say goodbye. I was sad and emotional but then a guy name Pawan came to me and gave me this big hug and said: you know I have two brothers and I always wanted a sister and now I have one, don't say goodbye and don't cry because we will see each other soon! And at that moment I knew for sure that the MasterPeace Nepal walk was a life changing experience!
NAMASTE!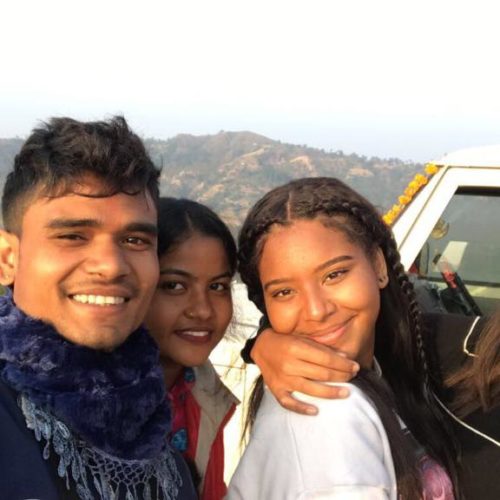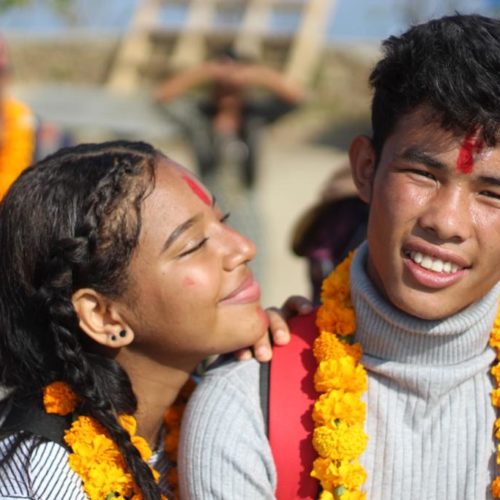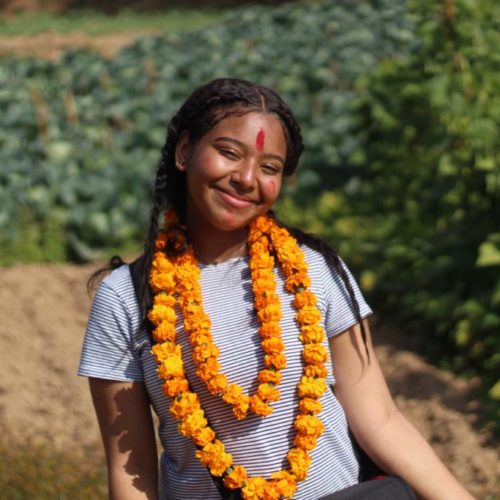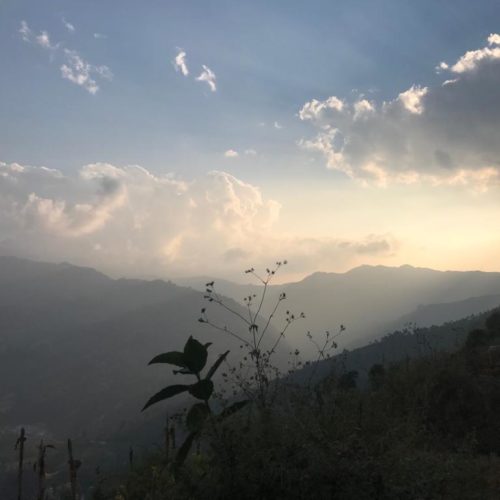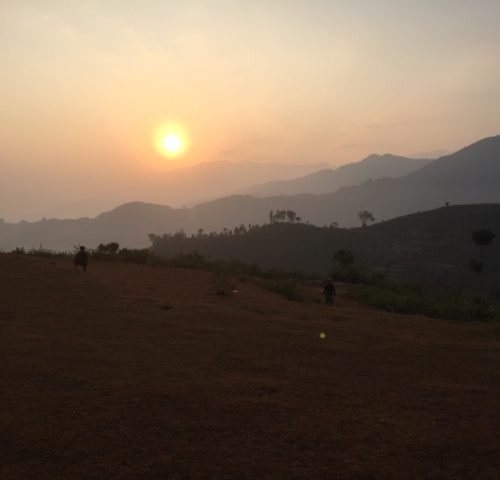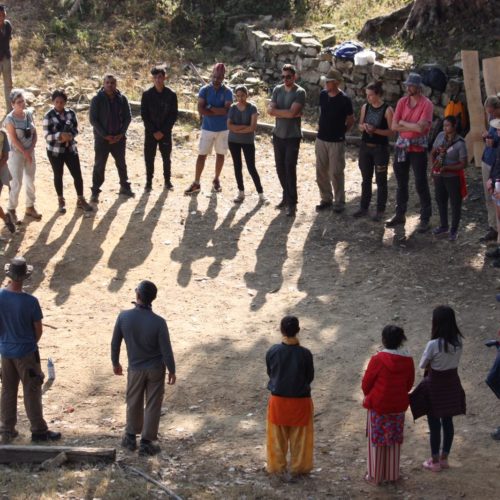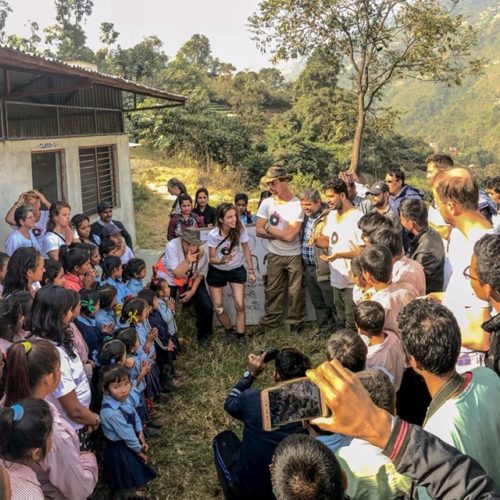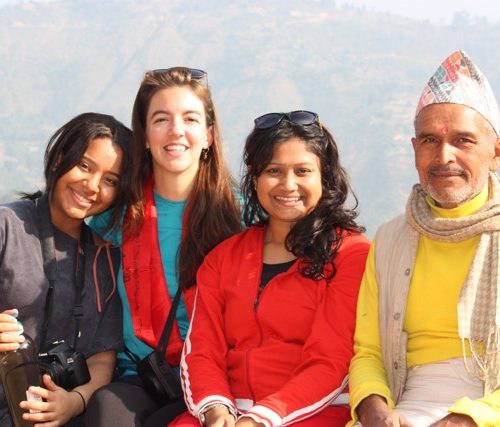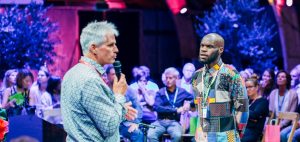 Kenya: The Great Minds Challenge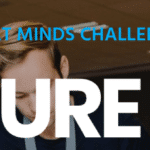 The Great Minds Challenge – Nairobi took place between the 19th and 21st of October 2018, and brought together over 30 participants, coaches and partners from Kenya, Turkey, Congo, Netherlands, United States and the Philippines. The event was true to the words of Lupita Nyongó, the first Kenyan actress to win an Oscar: "All dreams are valid, no matter where you come from."
The three days filled with inspiration, challenges and cutting-edge information sharing marked the end of the first month of the Great Minds Challenge. Five highly talented social impact entrepreneurs and 13 participants from Nairobi-based companies had received extensive coaching for a month, and now convened with the aim of transforming their challenges into tangible impact plans. First month coaching entailed guidance on CREPES Tool, a customized Business Model Canvas and Clarity4D Profiling Tool.
The reward of tears, sweat and hard work paid off handsomely during the networking dinner on the second day, where the participants had a rare opportunity to network with reputable market leaders who are drivers of the economy in Kenya and around the region.
Powerful topics to enhance highly efficient processes and performances in organizations and businesses were delivered by various experts. For example, Amnon Zamir from Israel with an experience of over 30 years in his field, offered a Masterclass on Design and Systems Thinking, and Mr. Emeka Okwonko, gave a workshop on the backbone tool for GMC: The CREPES (Consistence, Responsiveness, Efficiency, Profit, Effectiveness and Sustainability).
Outstanding social impact projects from young new generation leaders were presented as well, such as the one from Carol Nduta who is creating the Blood Bank Data Base, first of its kind to respond to crises and emergencies in Africa where data and technology is unavailable to enable immediate response to emergencies. The leaders presented their projects on Sunday to a panel of experienced coaches and representatives from the Board of Inspiration and United States International University.
The highlight ushered in the last phase of the challenge, which involves further coaching as well as the implementation of the impact plans. The participants have been empowered to not only think through and implement their impact plans with the main tenets of being innovative, sustainable and future-proof but they have also gained a clear focus on personal development with the guidance of the Clarity4D tool and leading coach Mrs. Susan Wamae, the Director of Allied Resource Partners.
The objective of the Great Minds Challenge Nairobi is to continue acting as the epicenter of innovation, sustainability and a platform to nurture a New Generation of Leaders, who will work with businesses and societies to create an eco-balance of planet, people and profitability.
Partnering companies: Bowmans Law Firm, Incentro Africa, Dow, Scopic Africa, Soulco Kenya, Royal flora Holland, KLM
More information and contact information HERE.
 https://youtu.be/7a3ybxkXFeU
All
Africa
Americas
Asia
Europe
Global
Highlights
My Music Competition